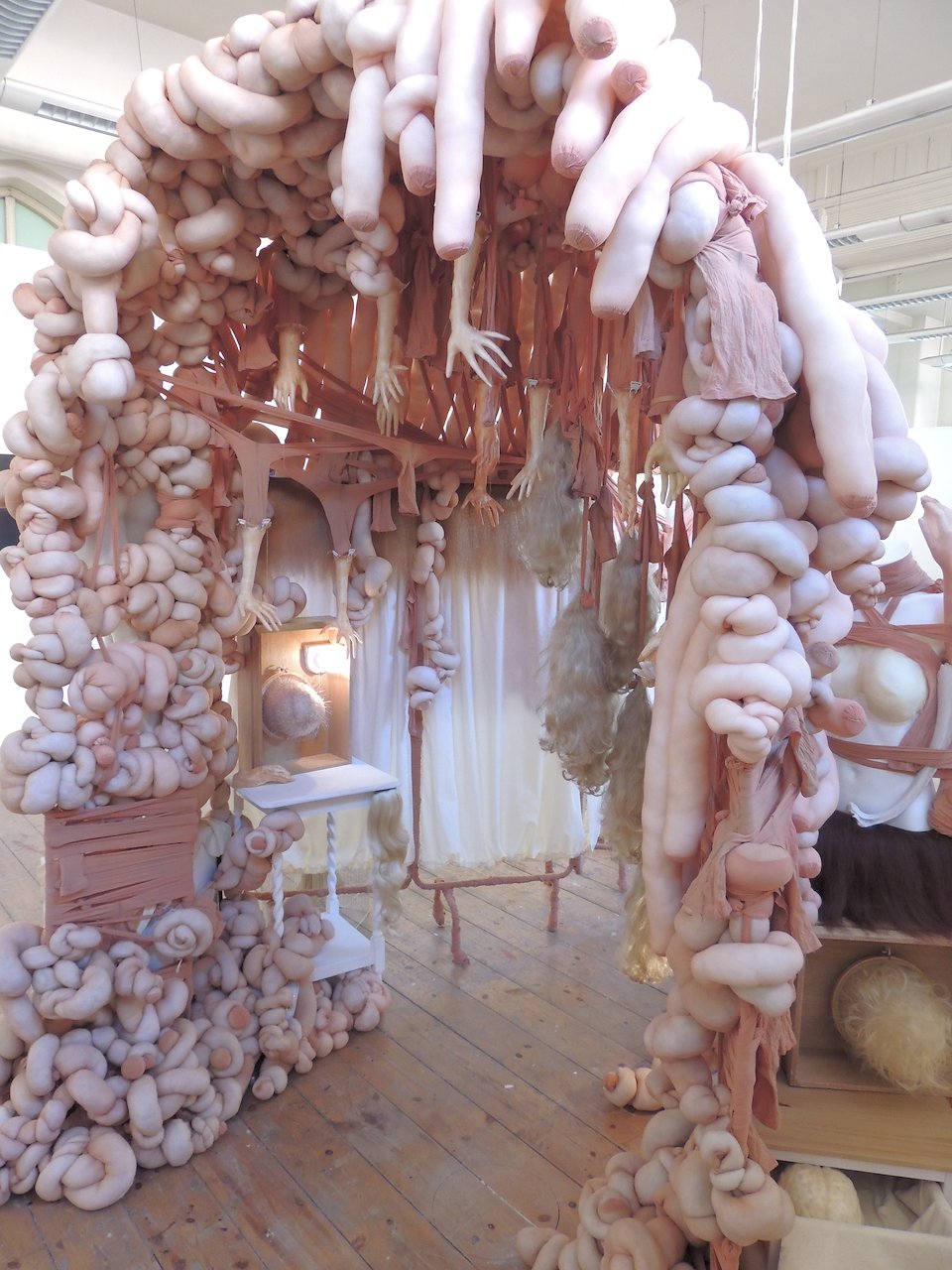 ~ Lady Garden, 2015 ~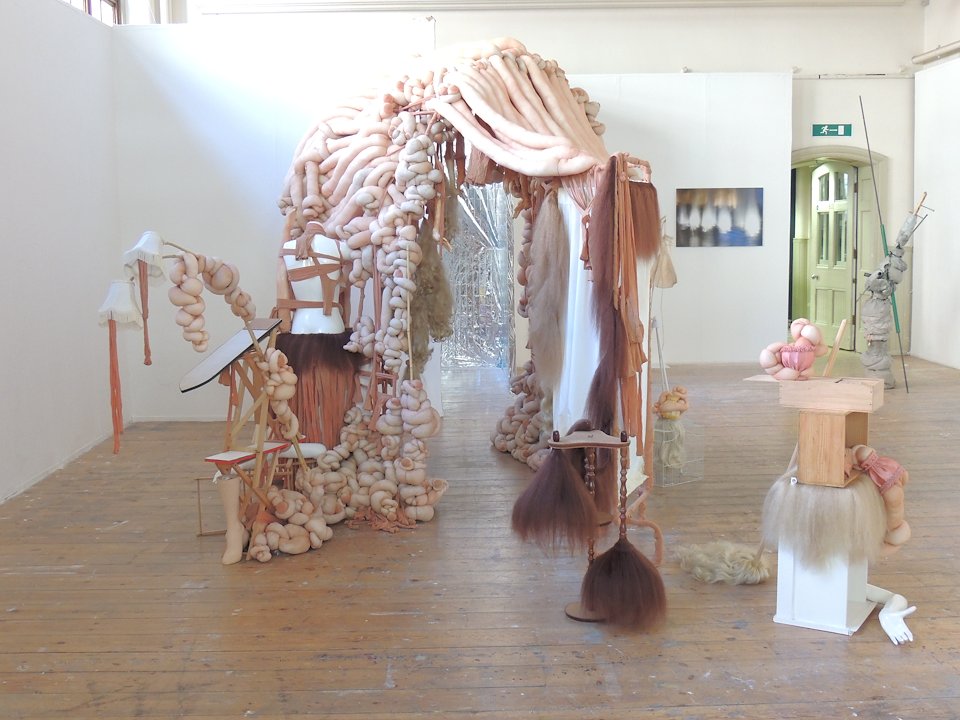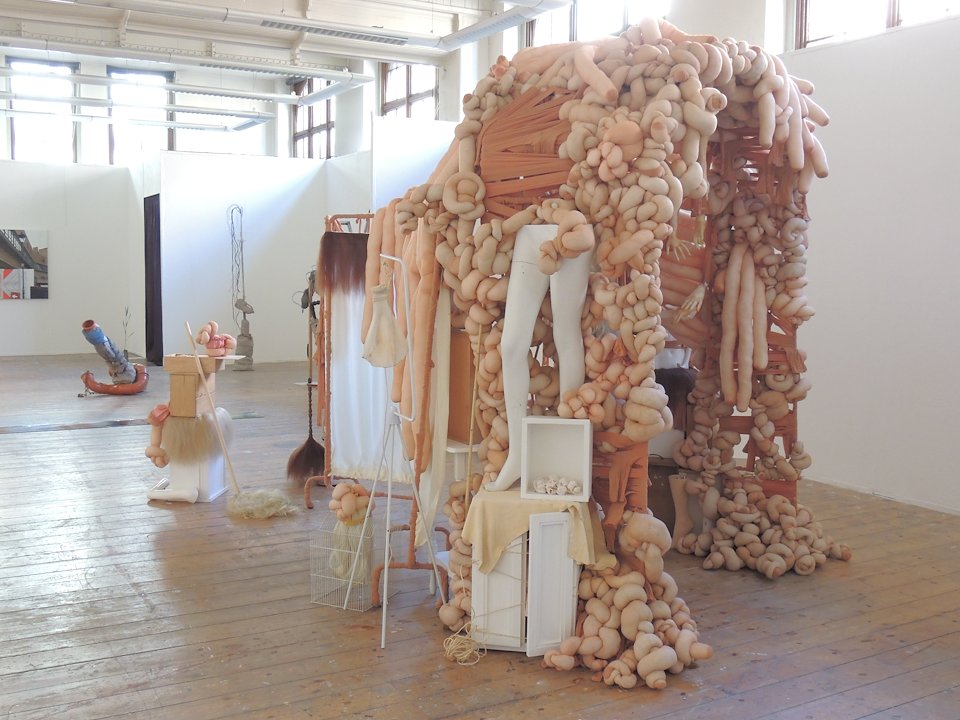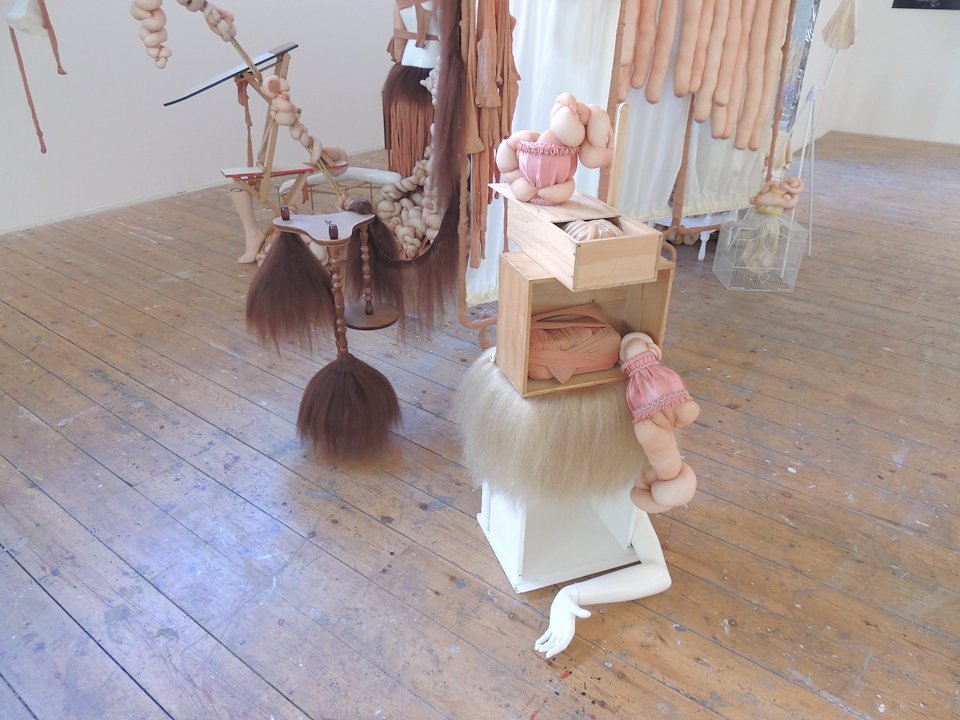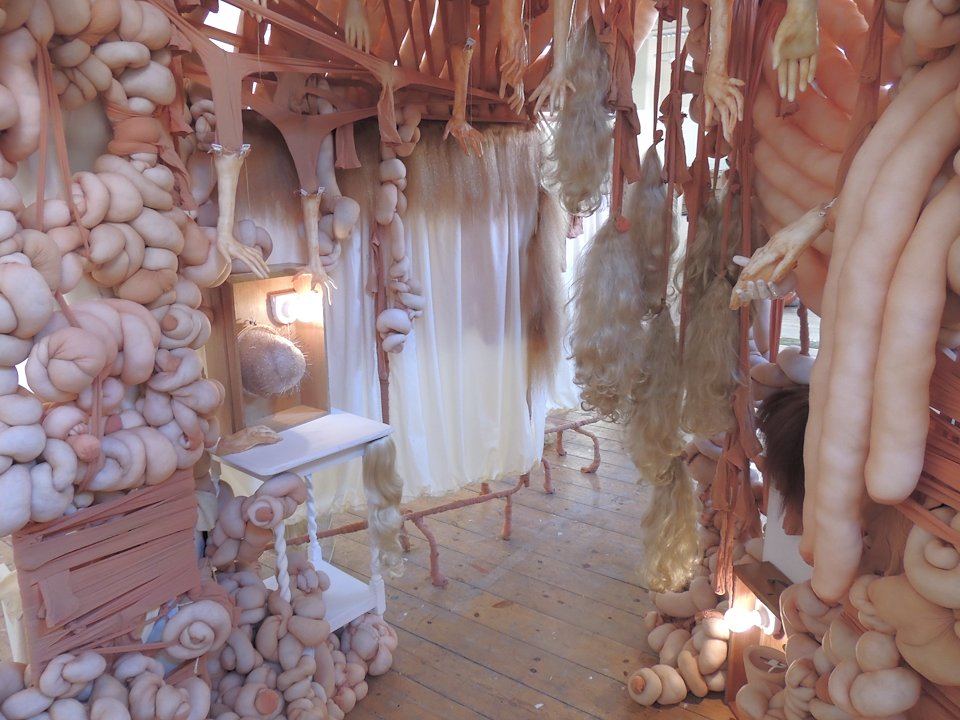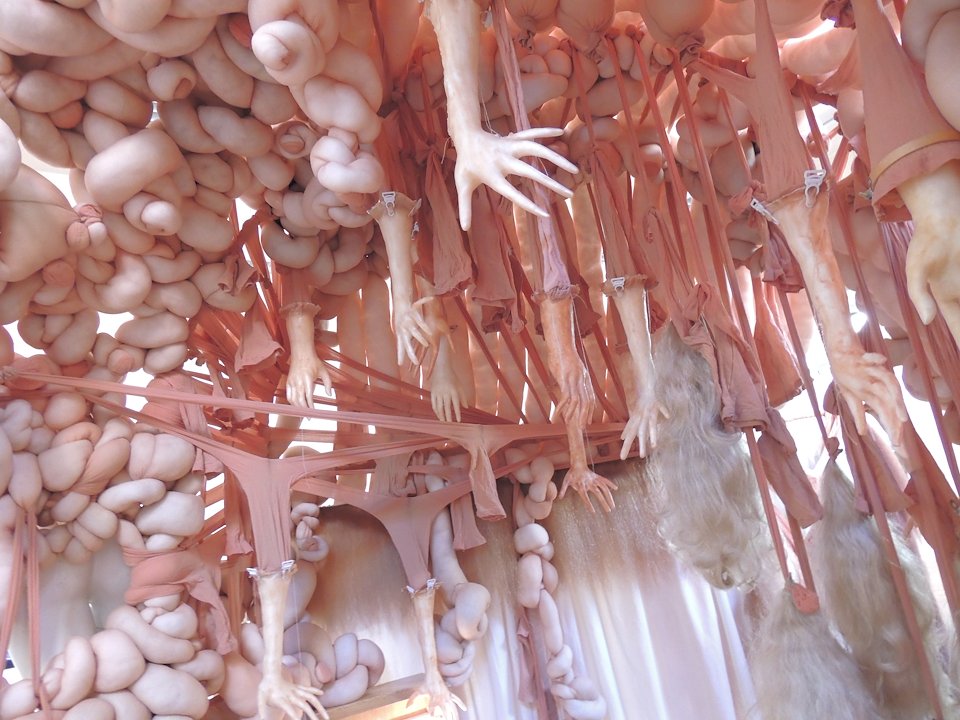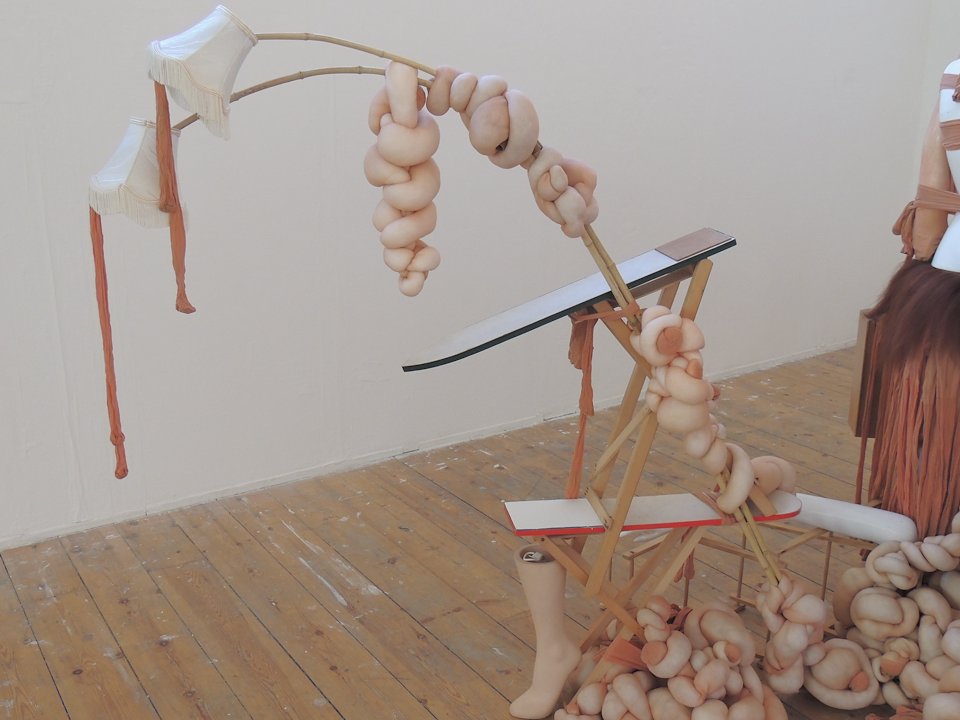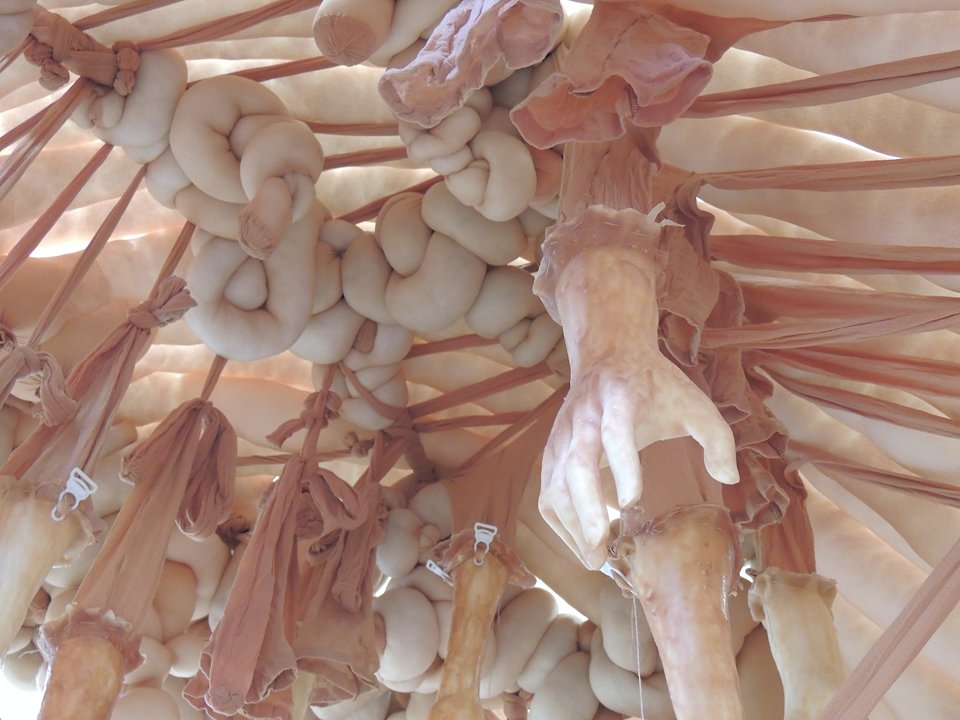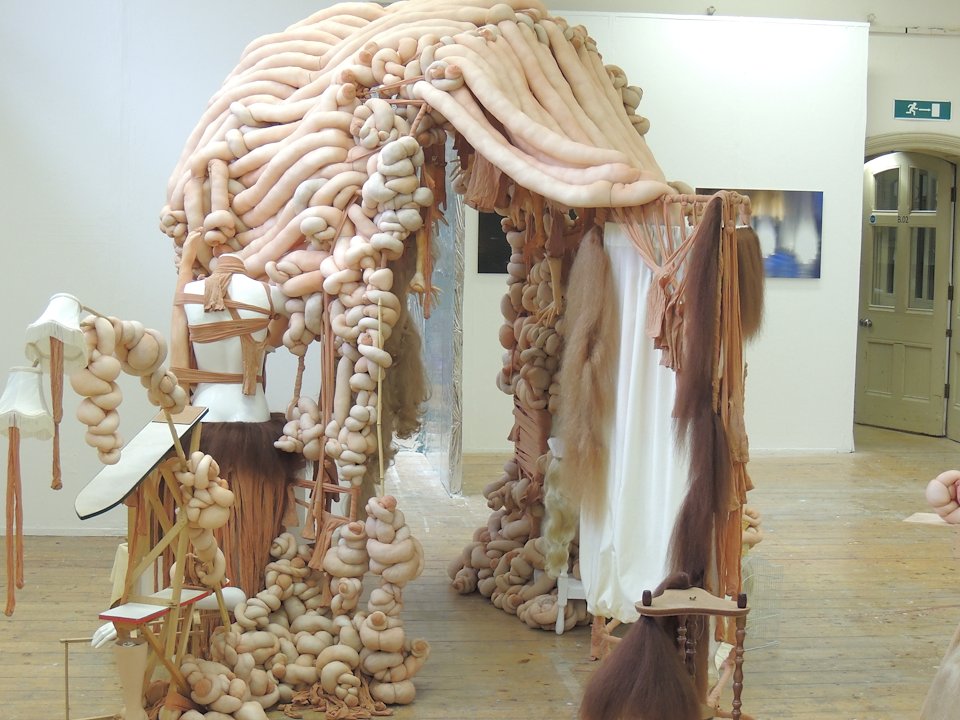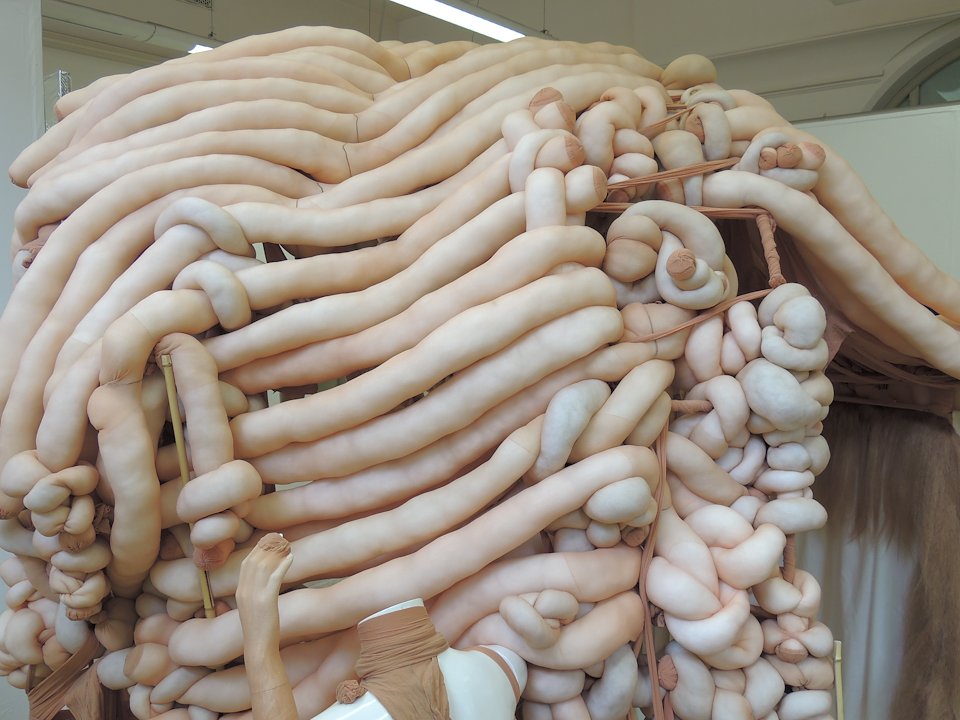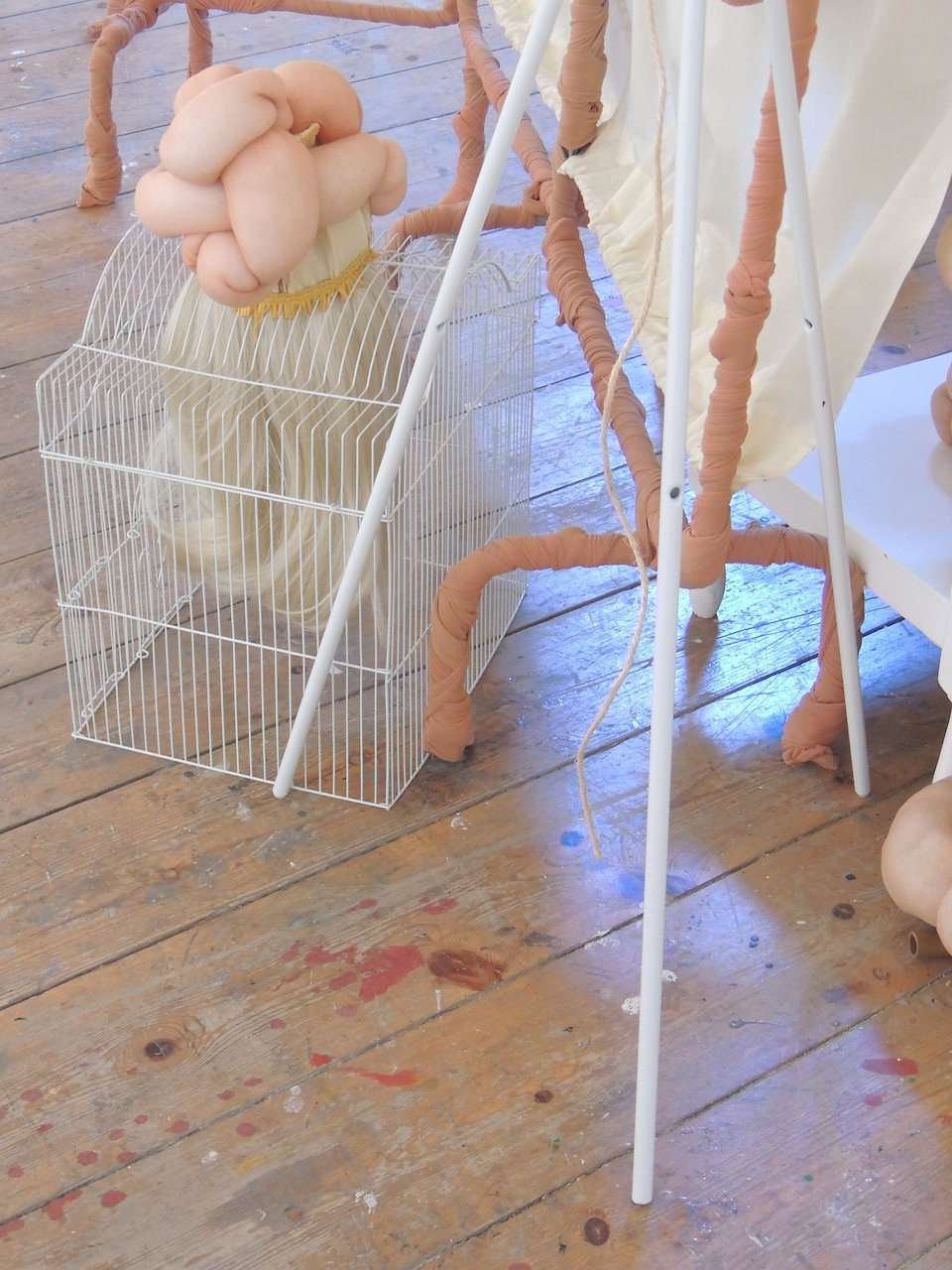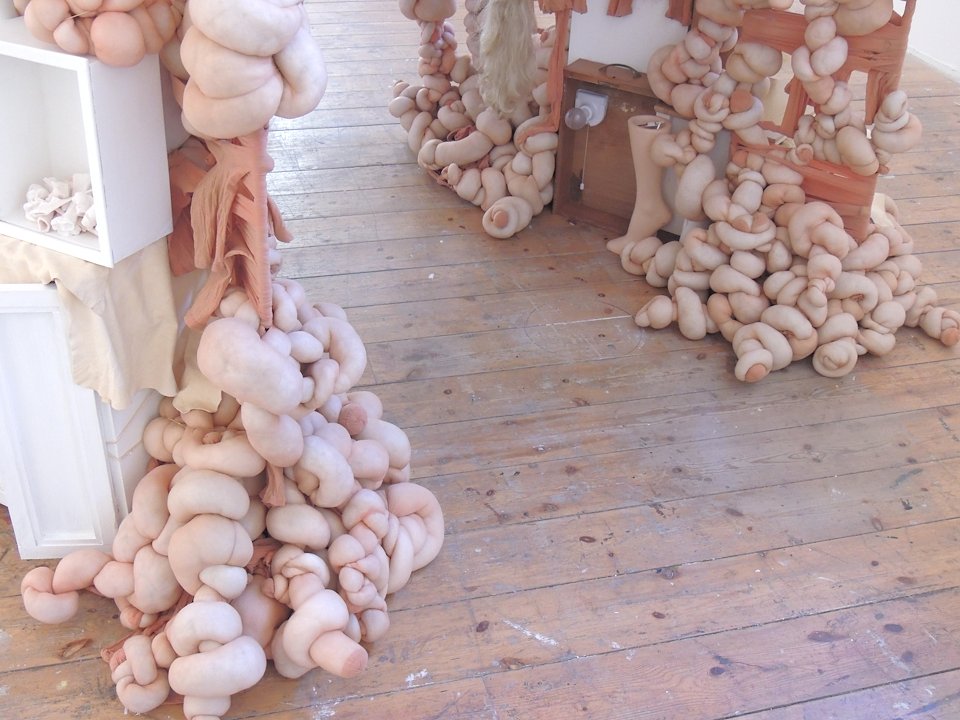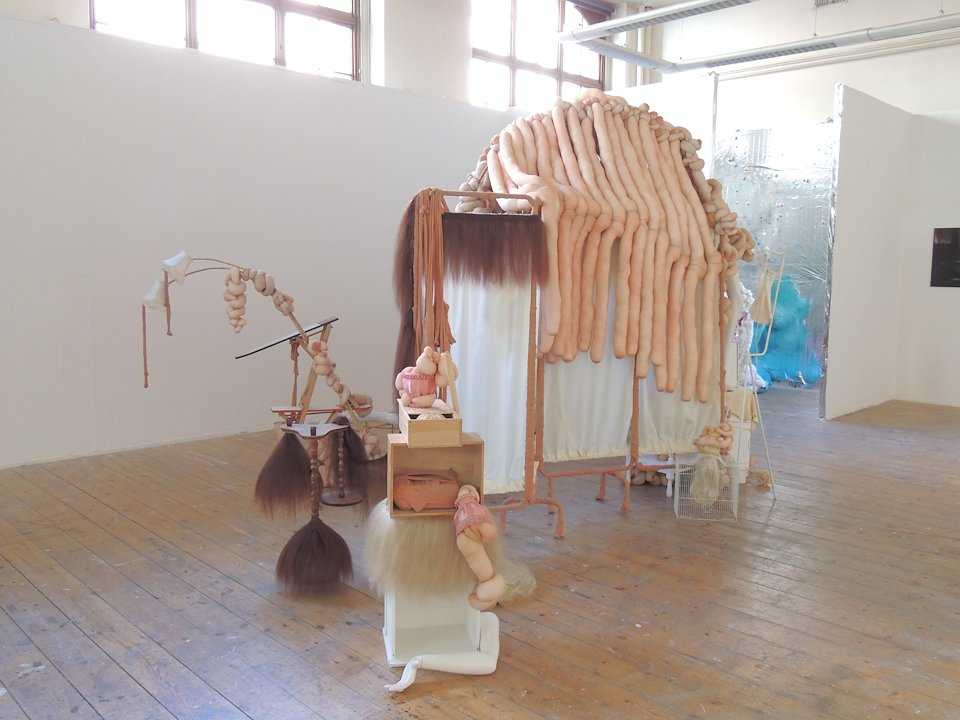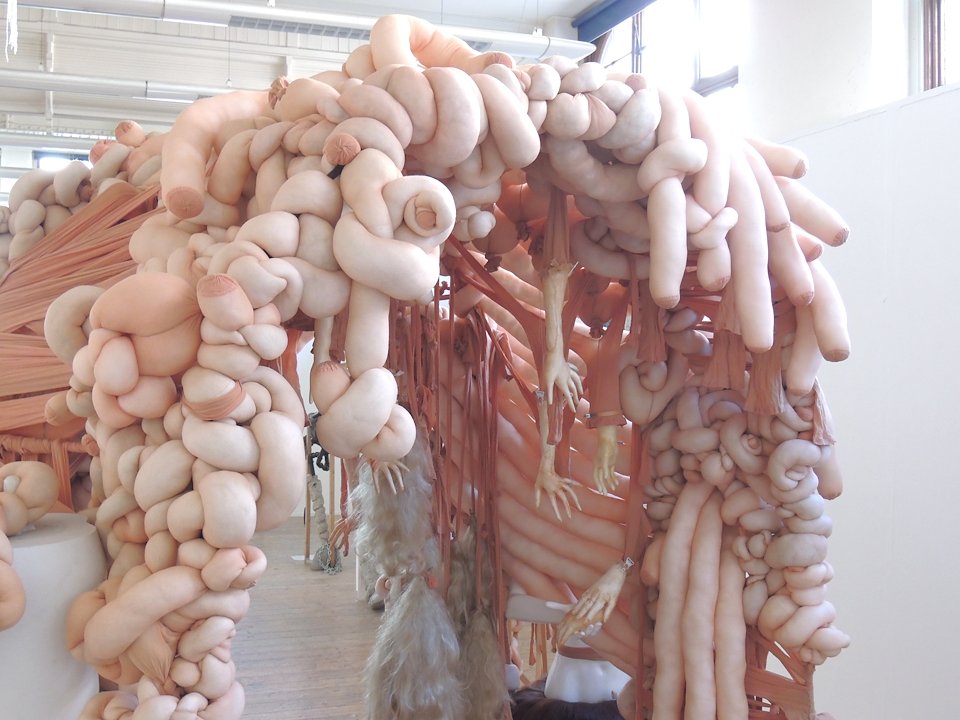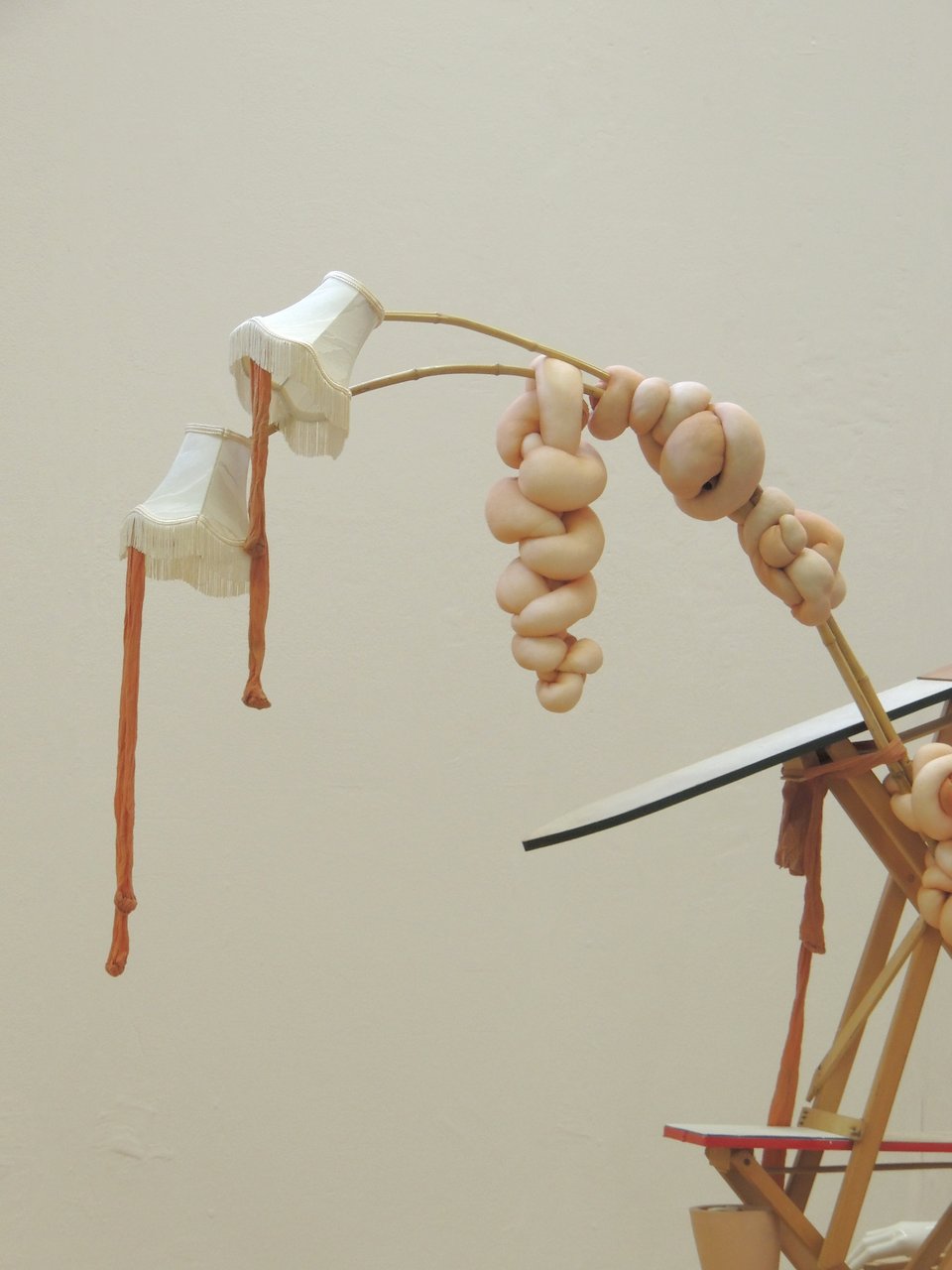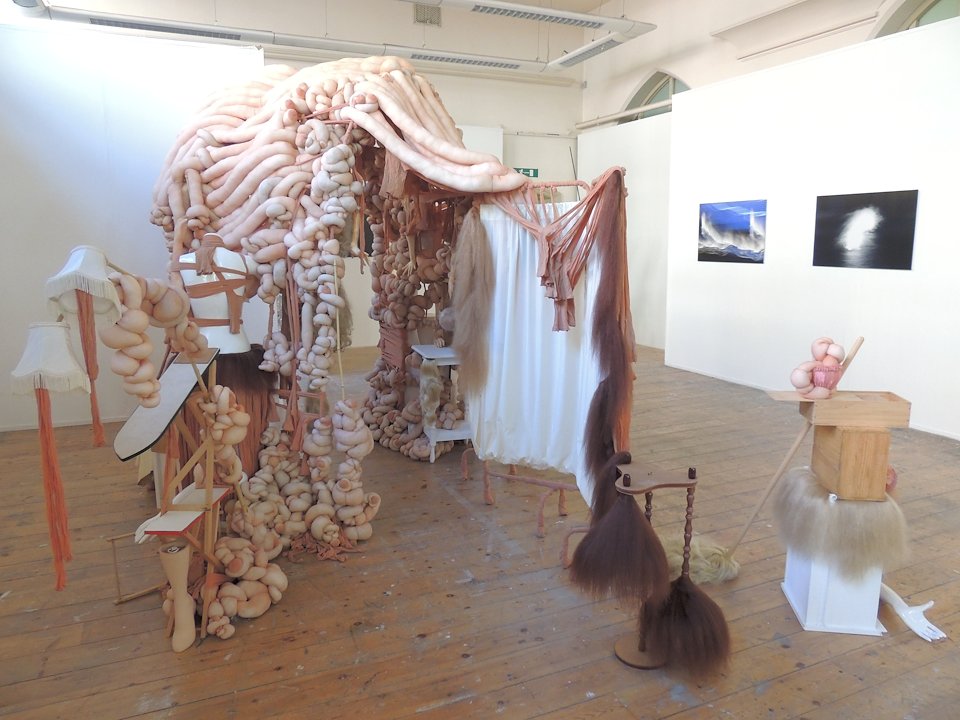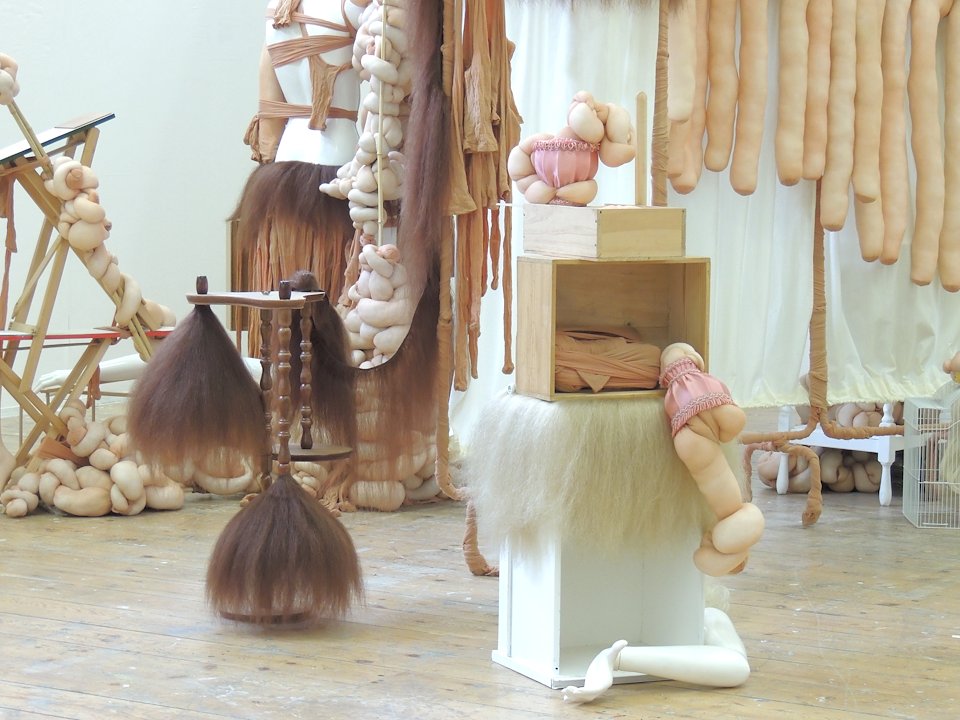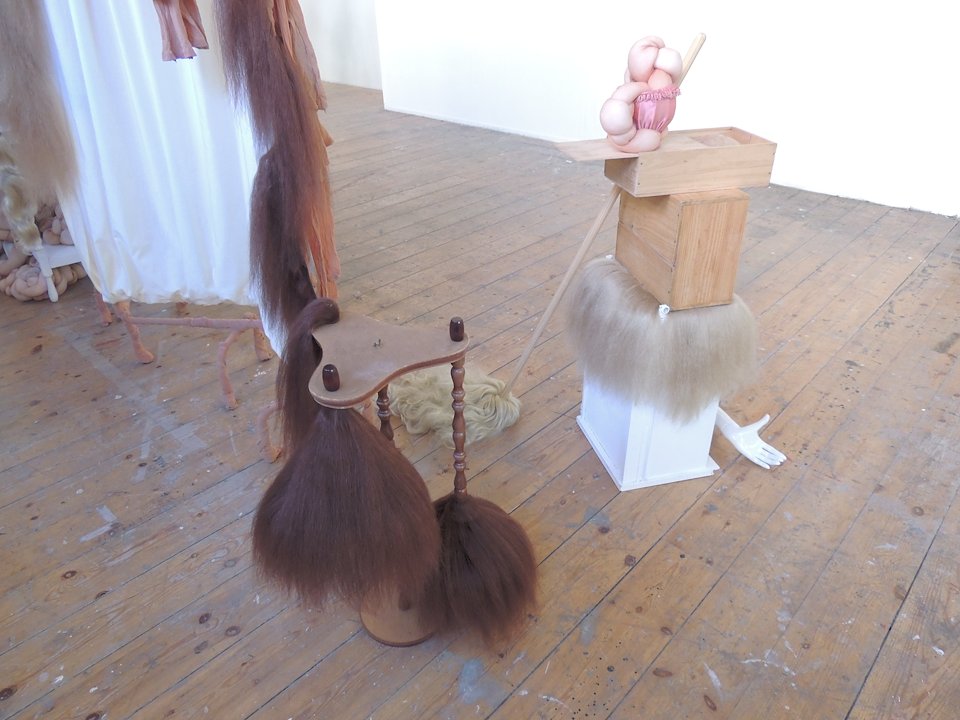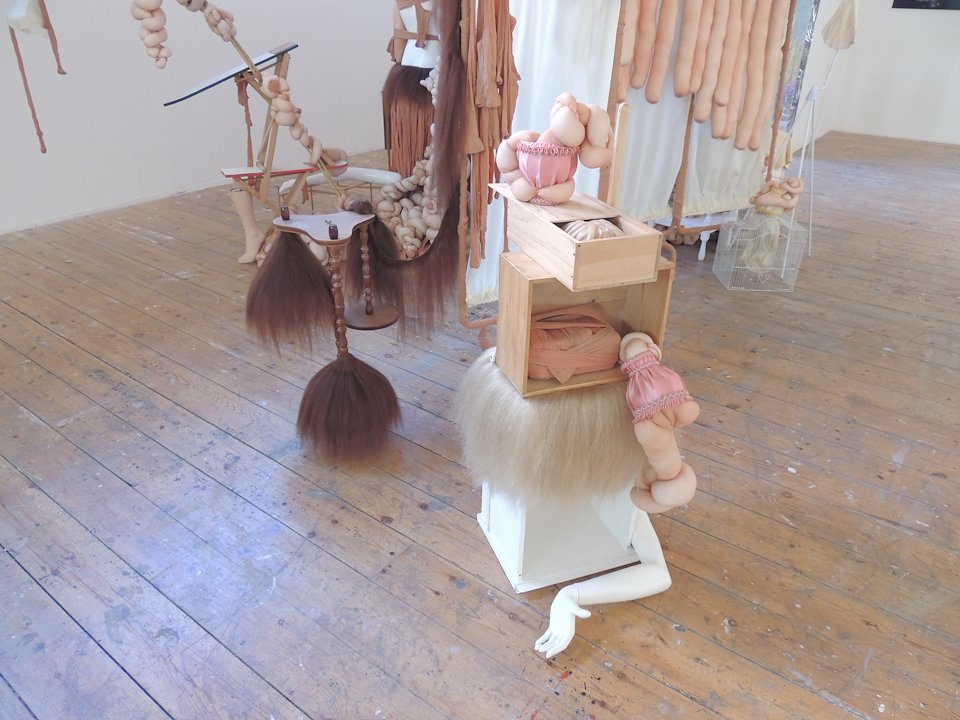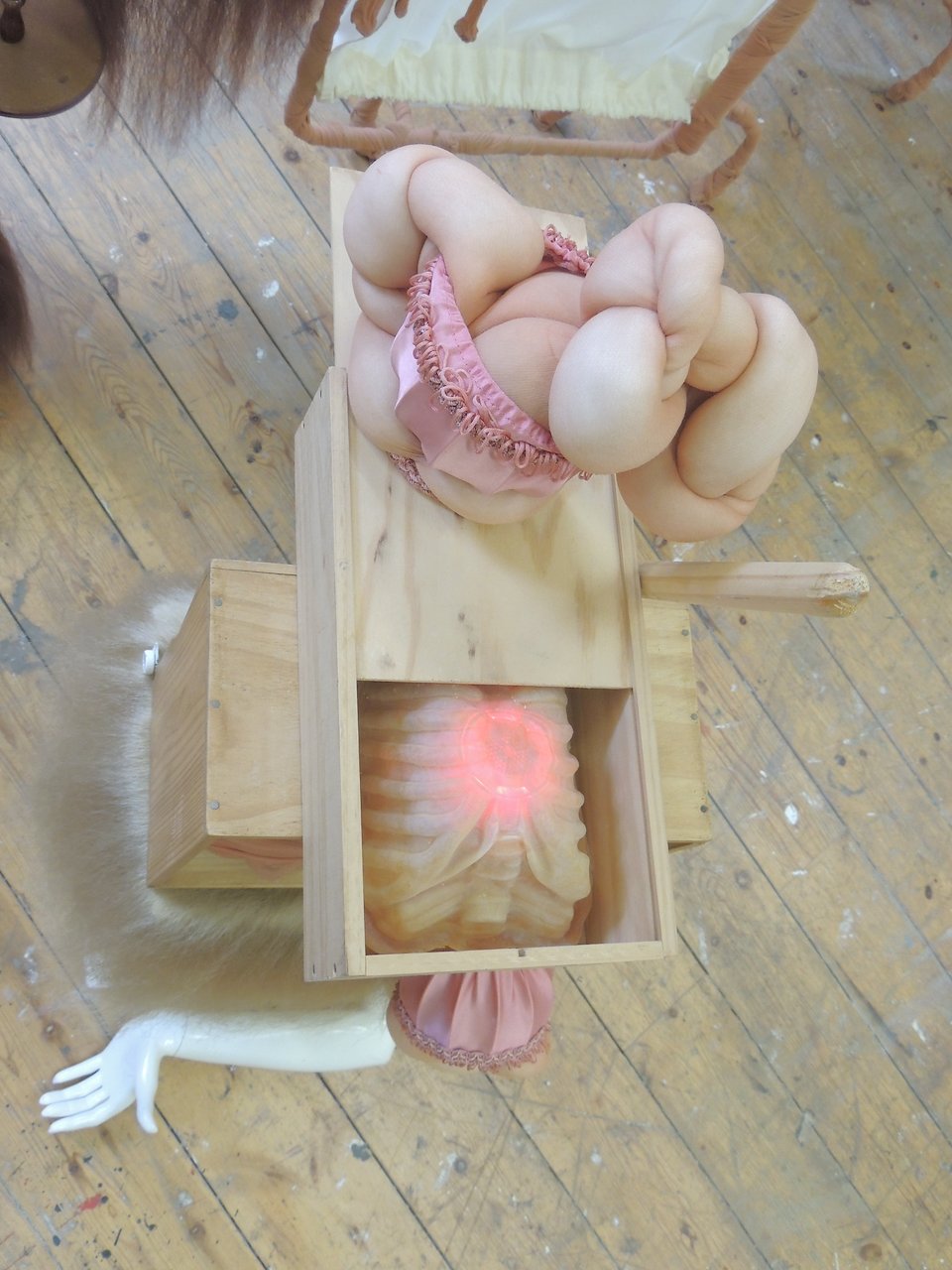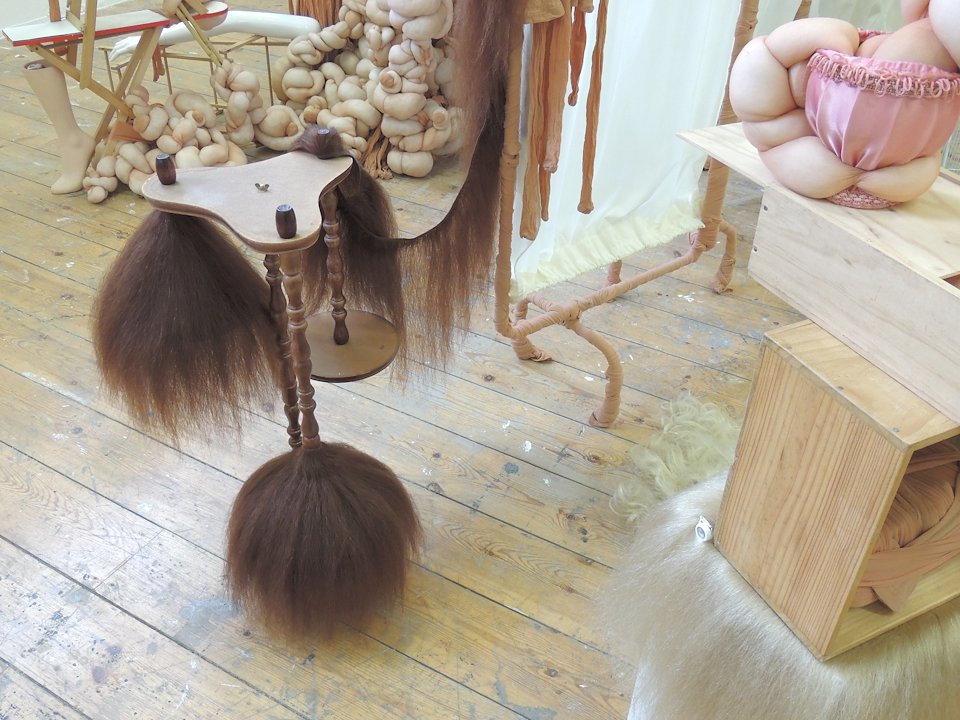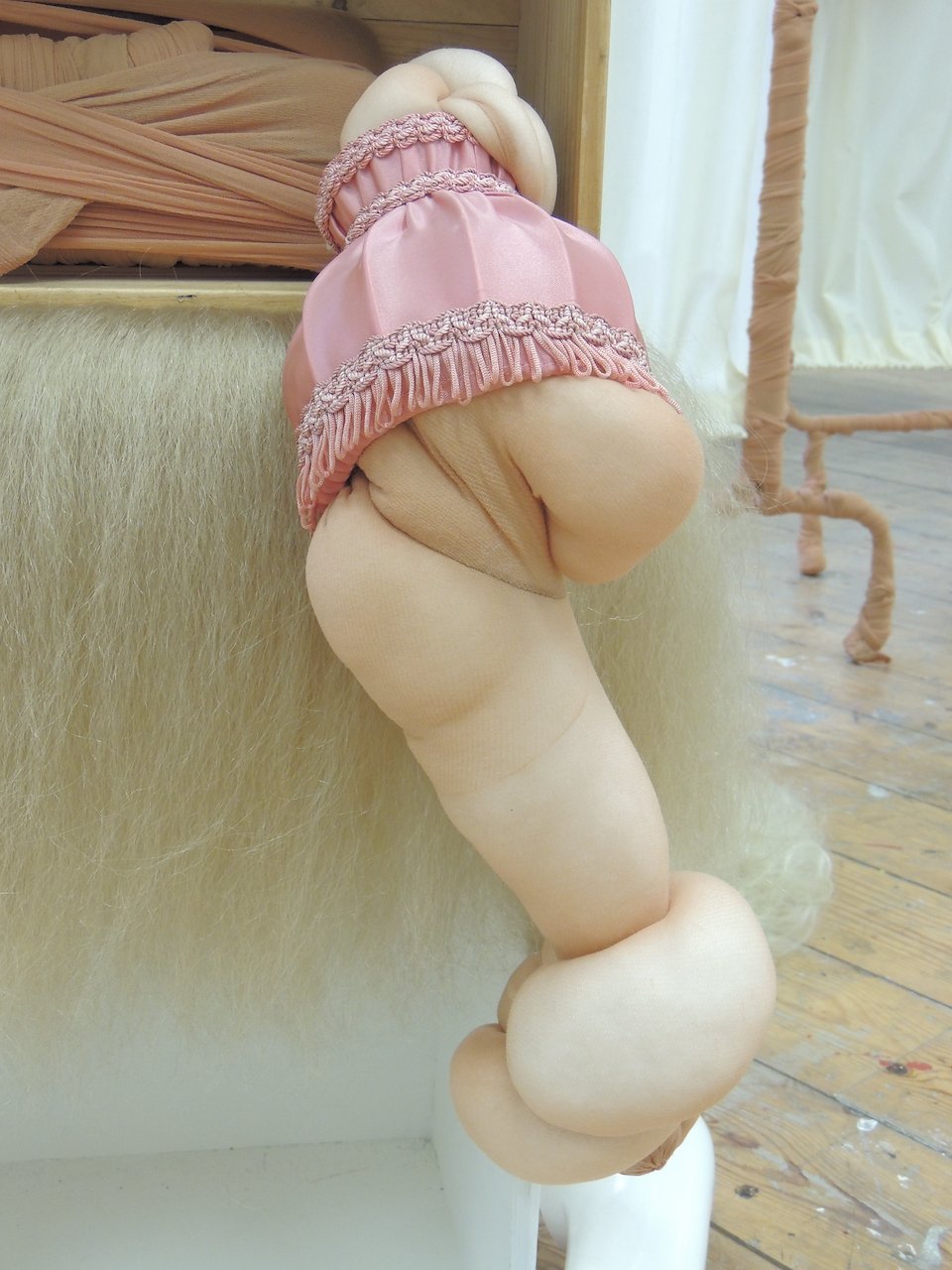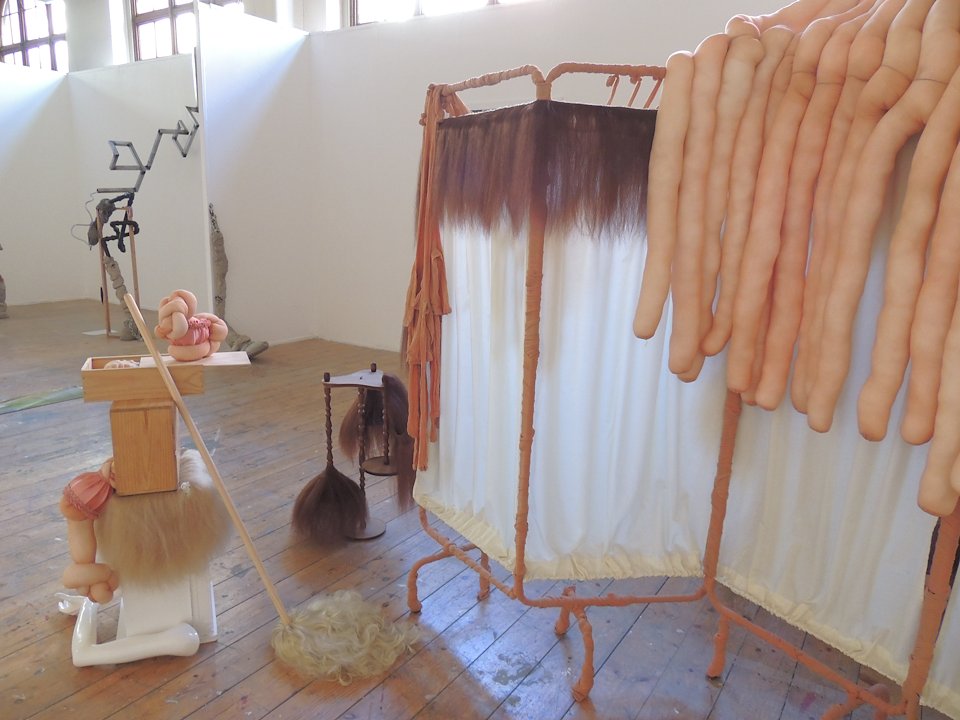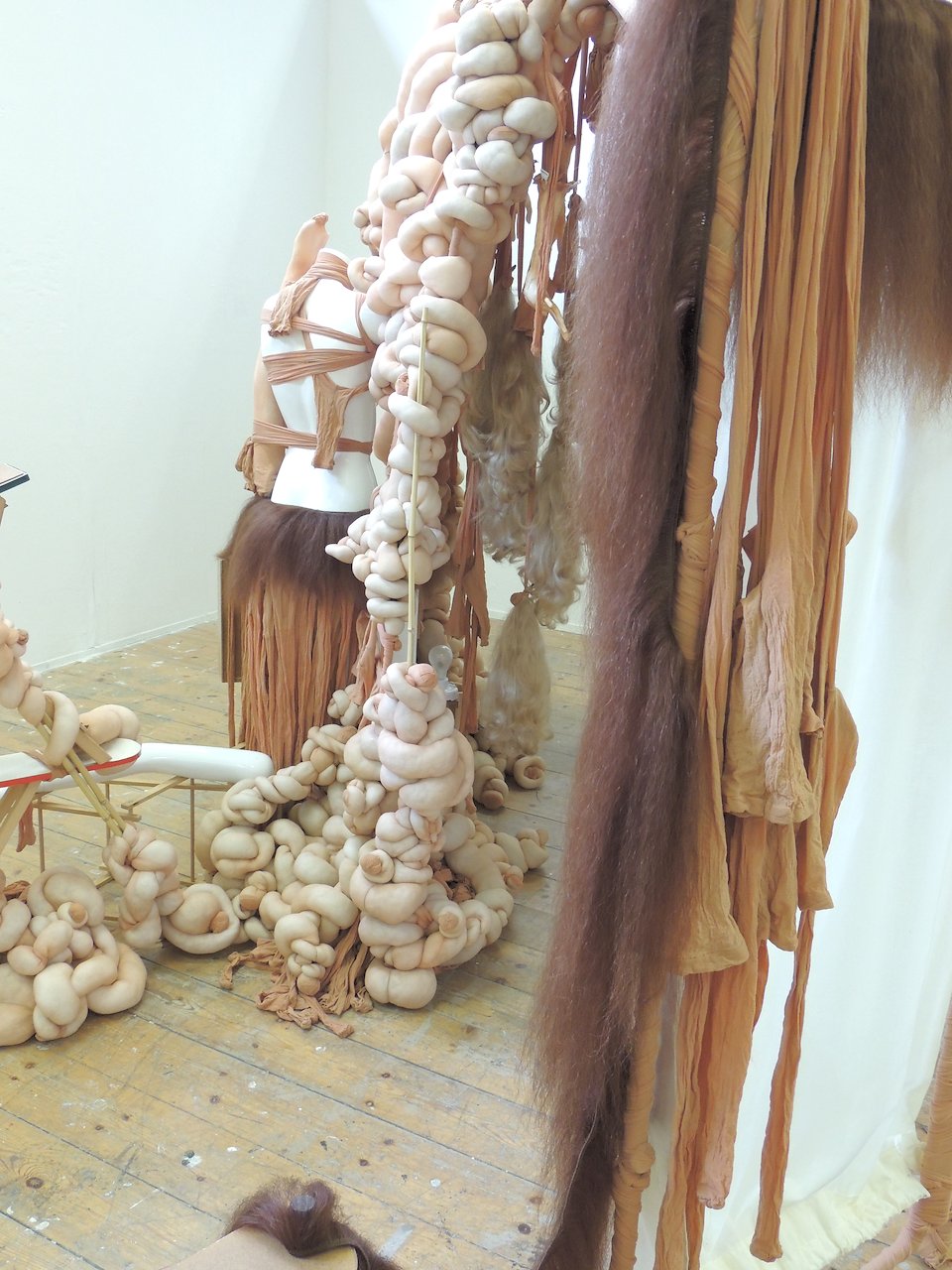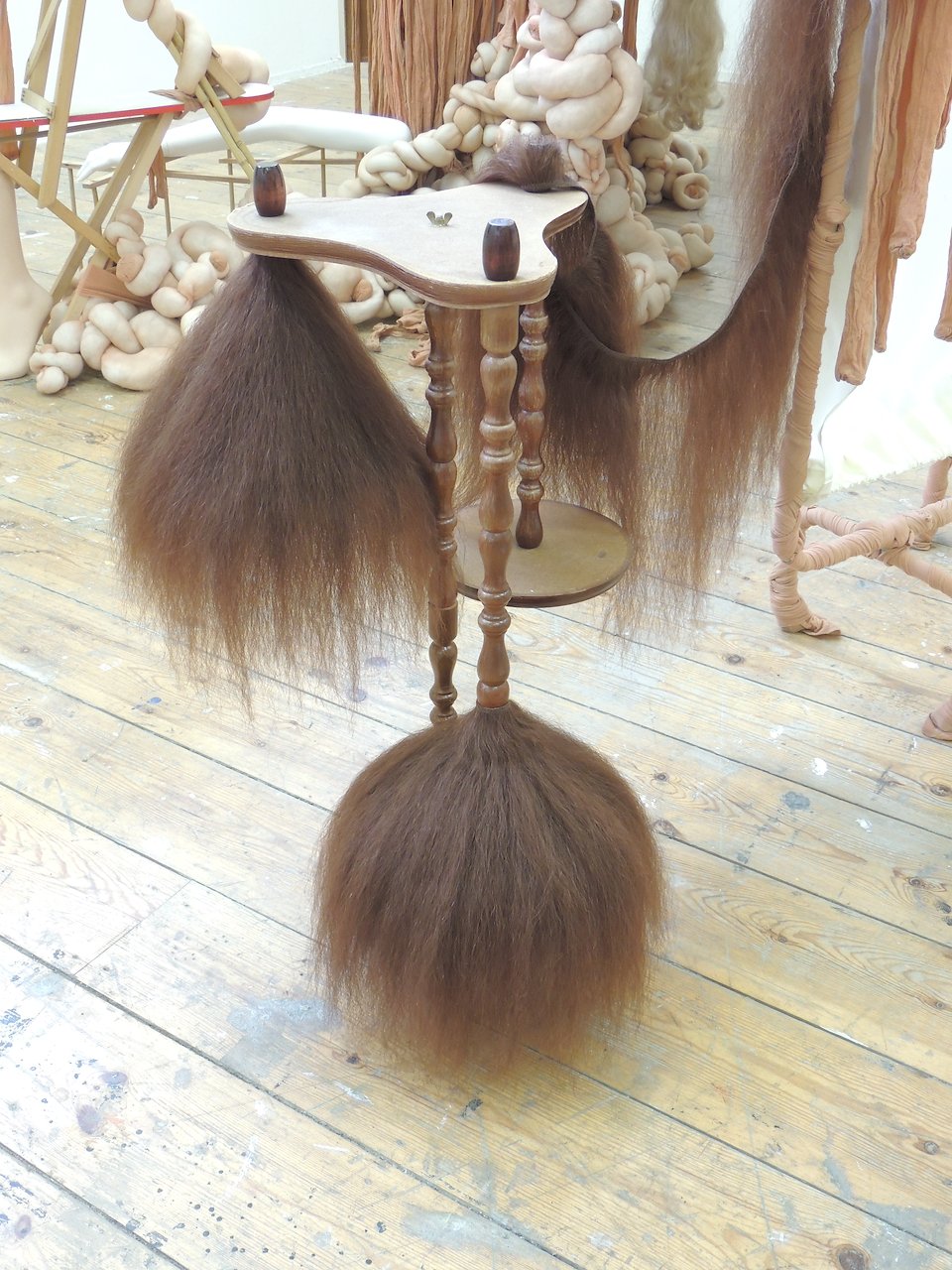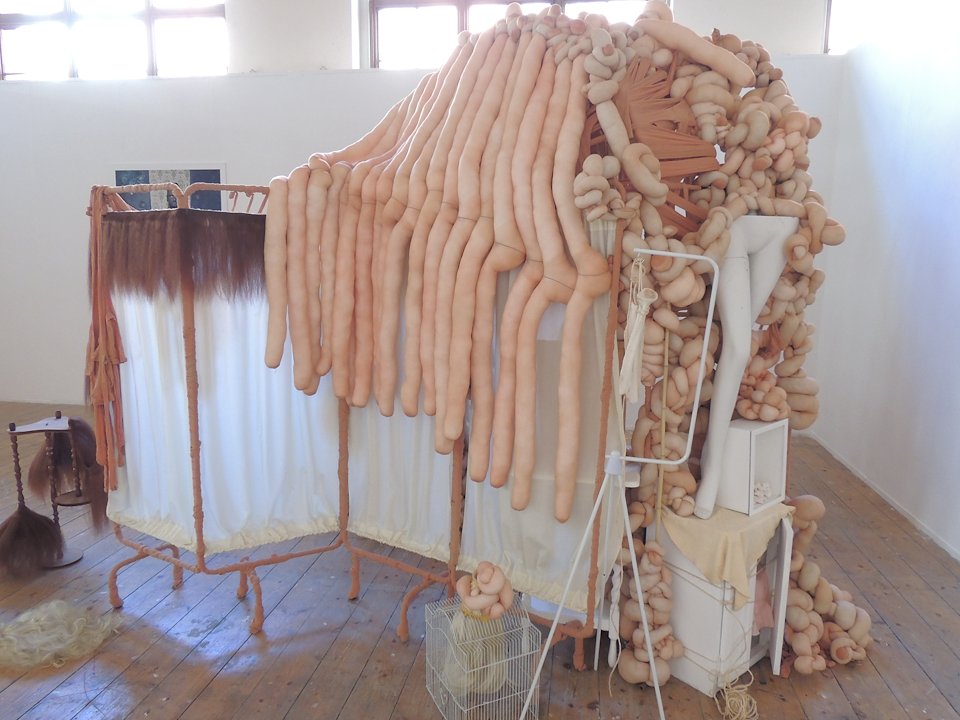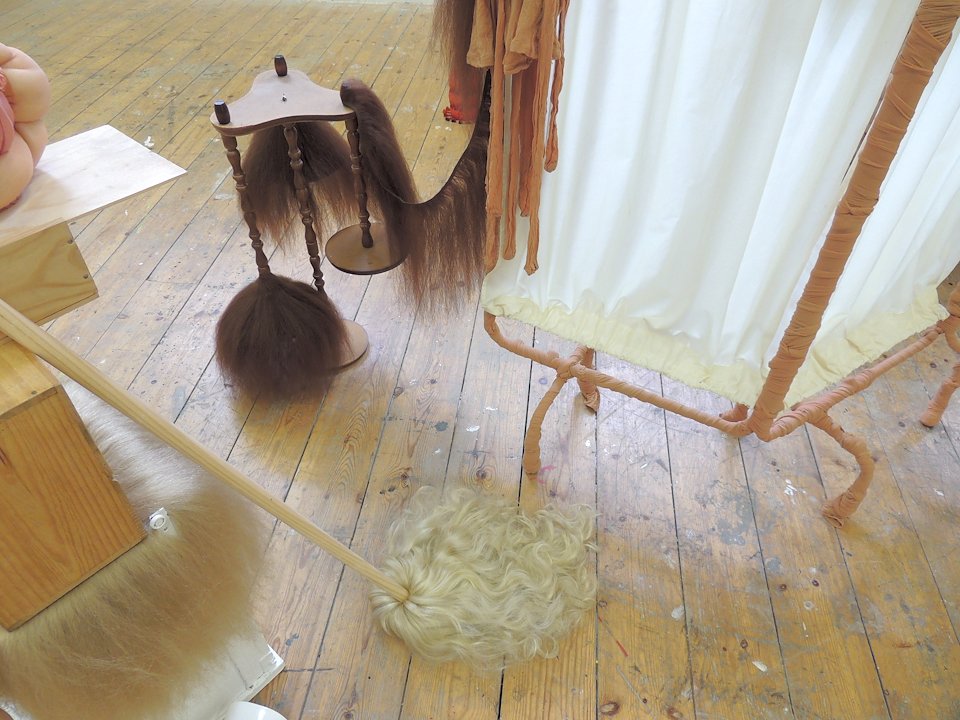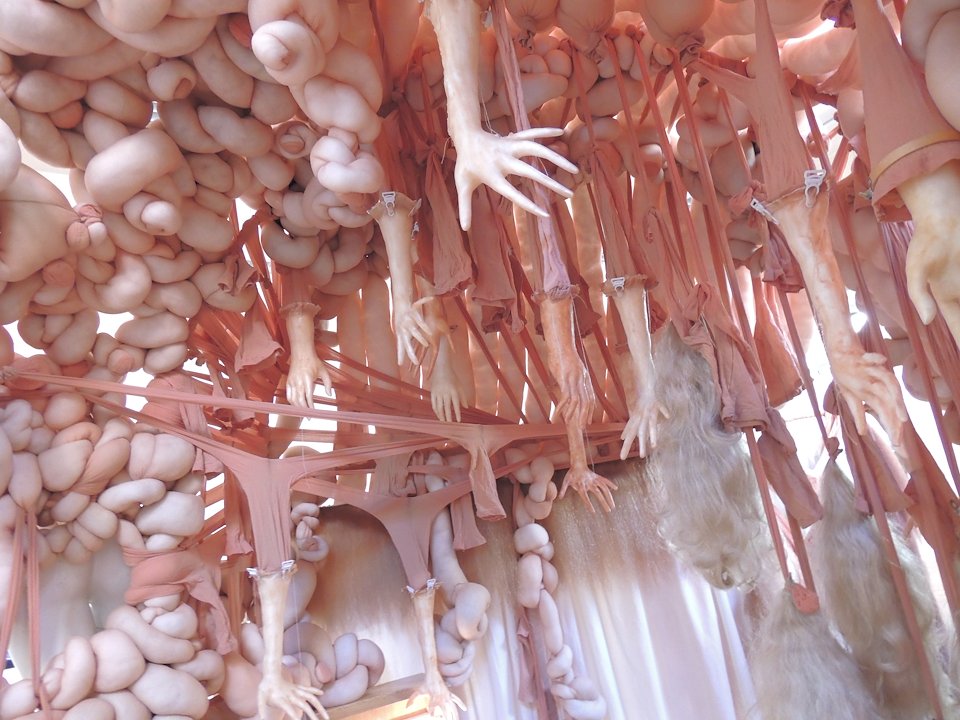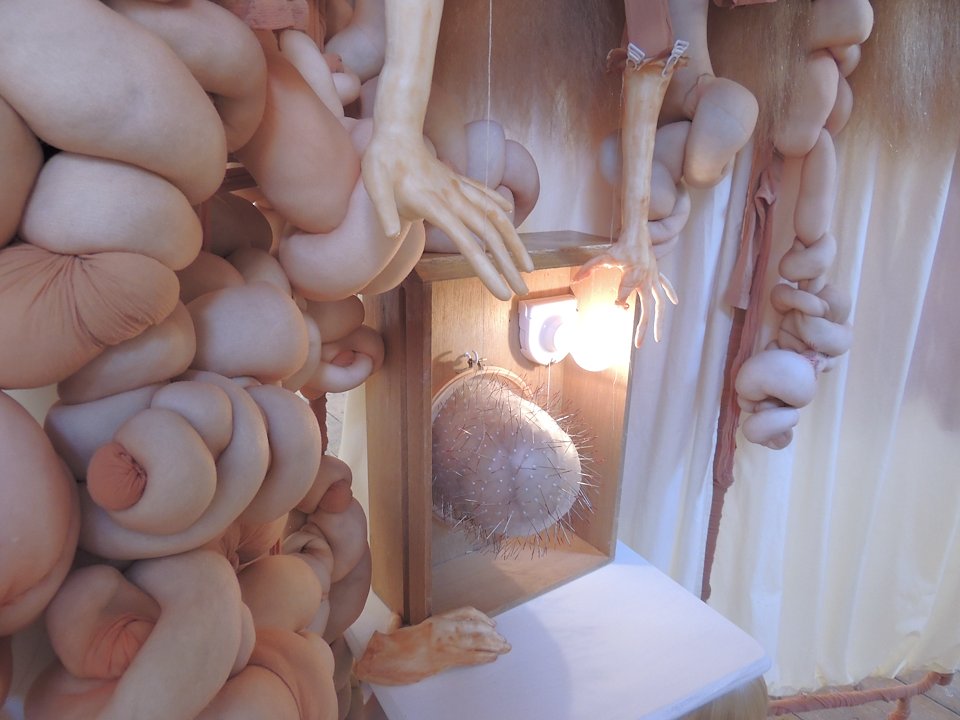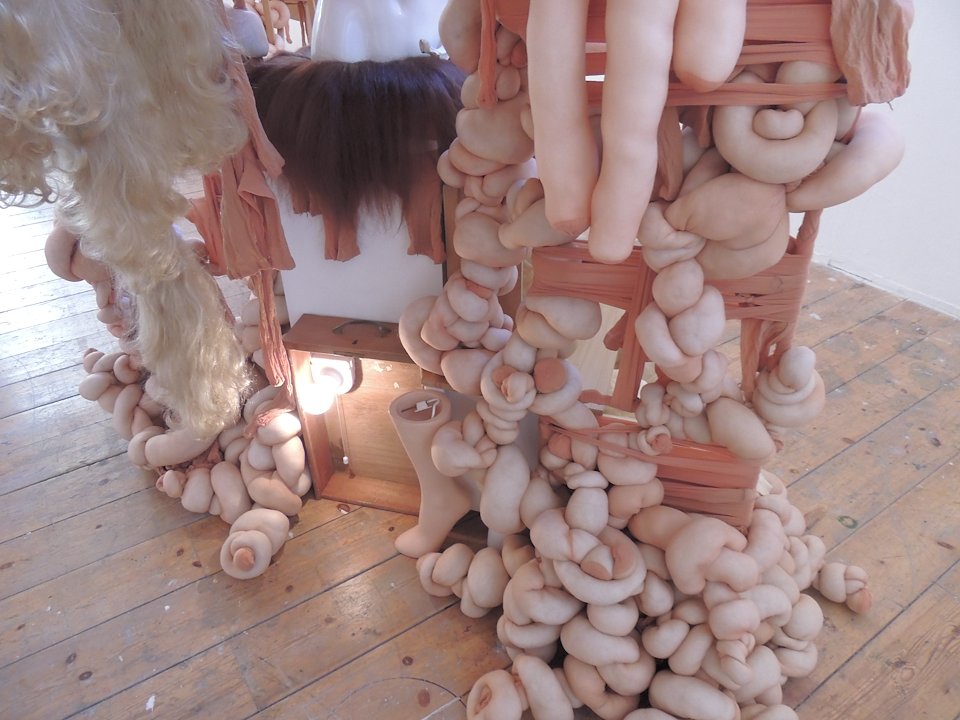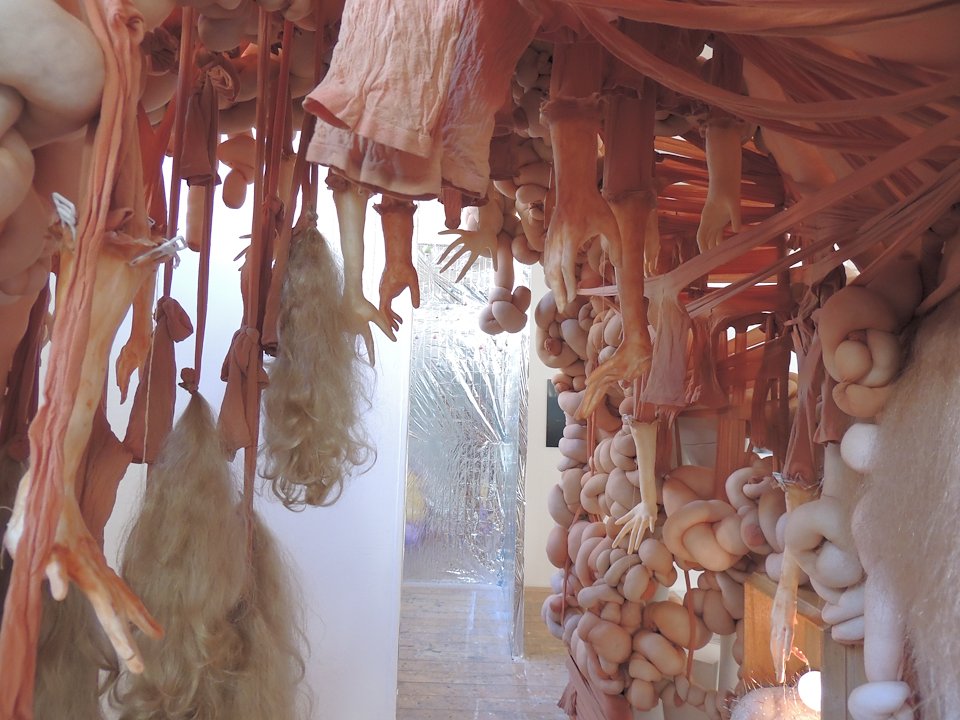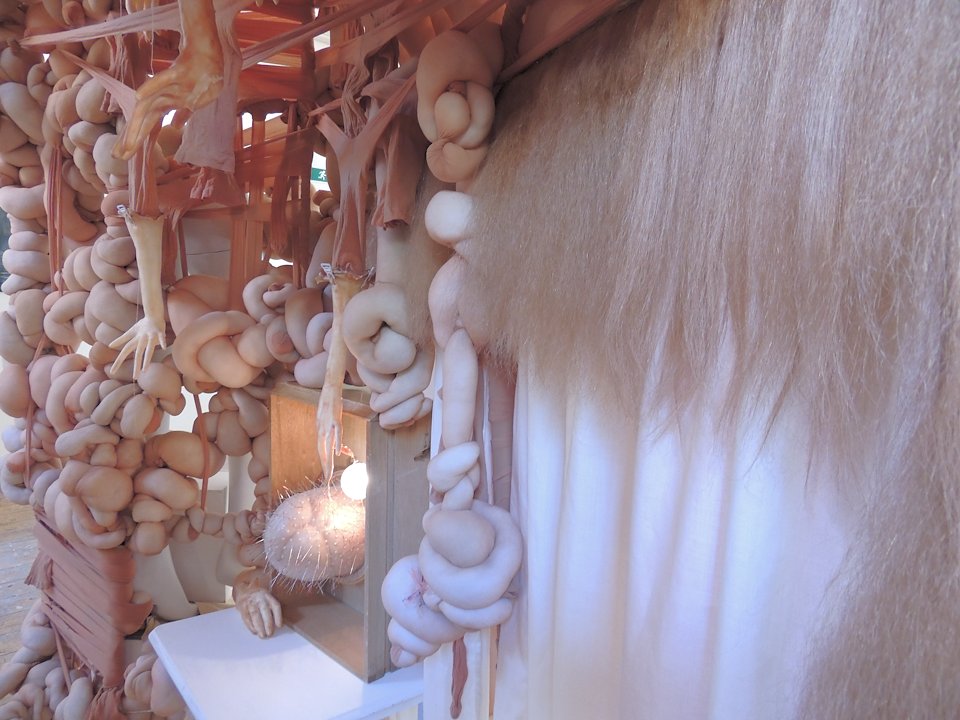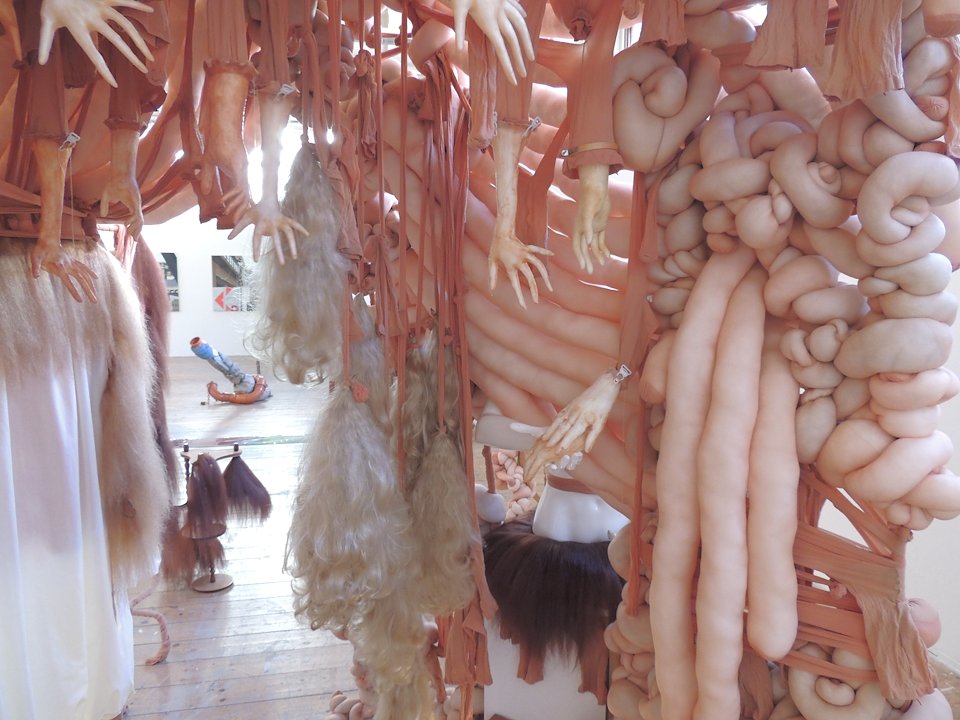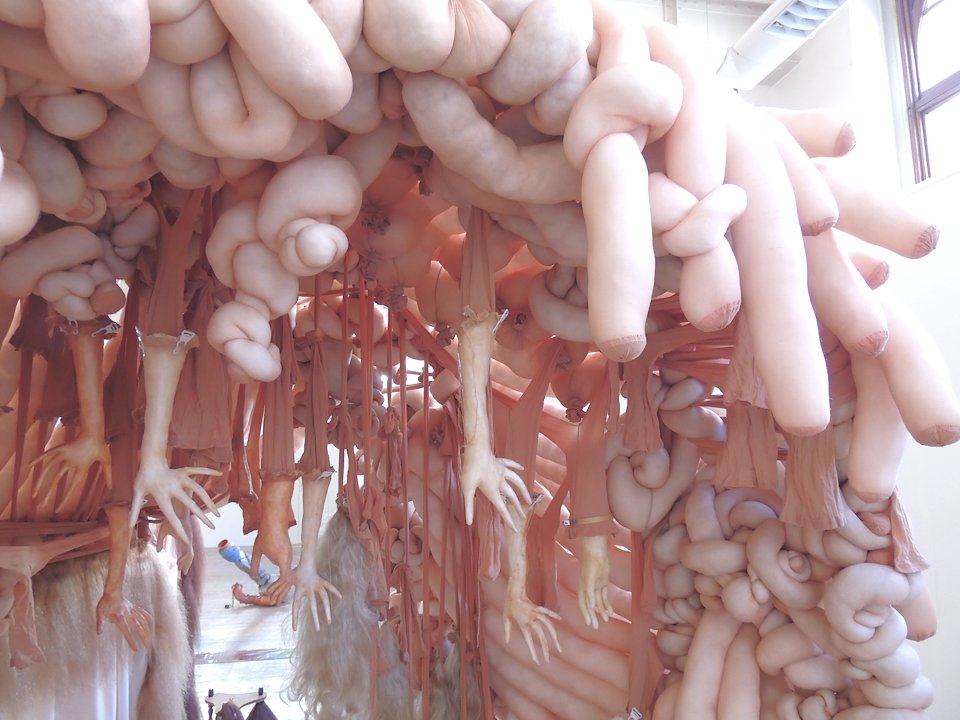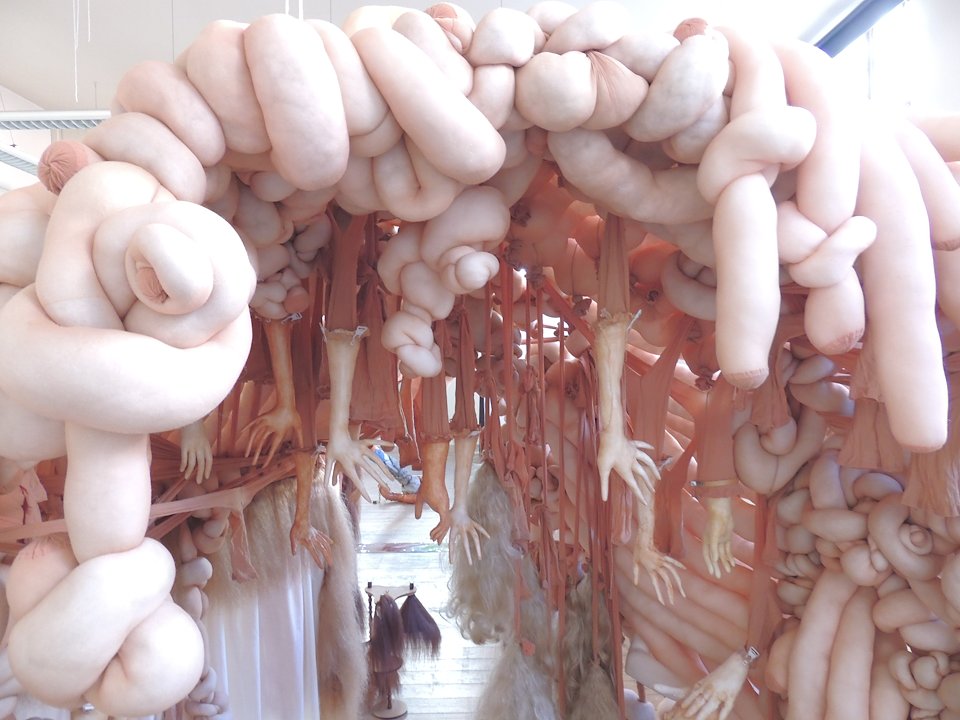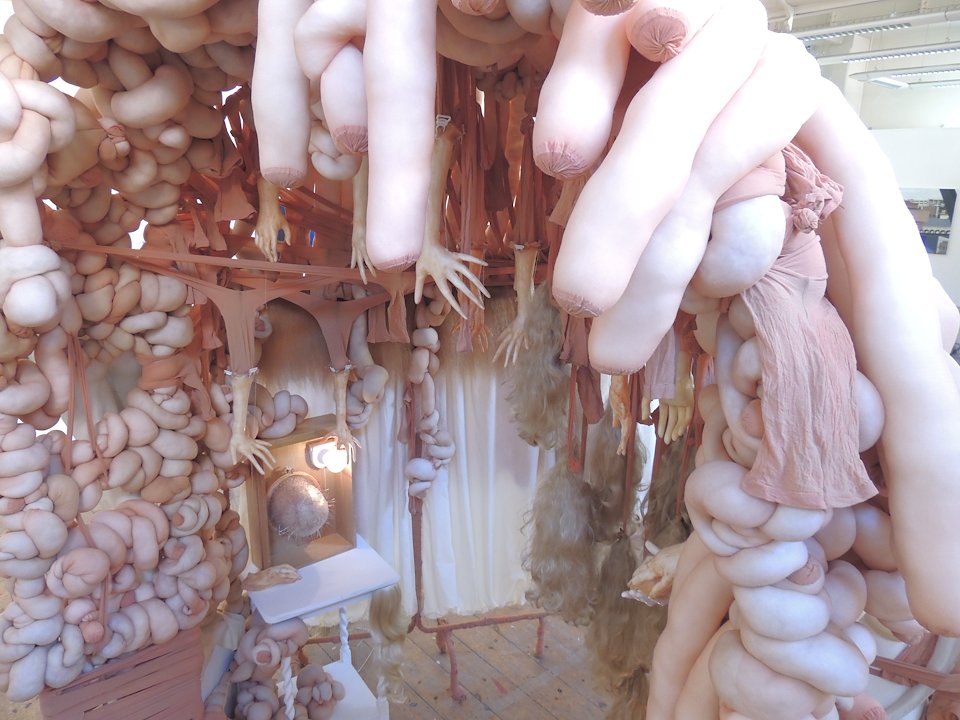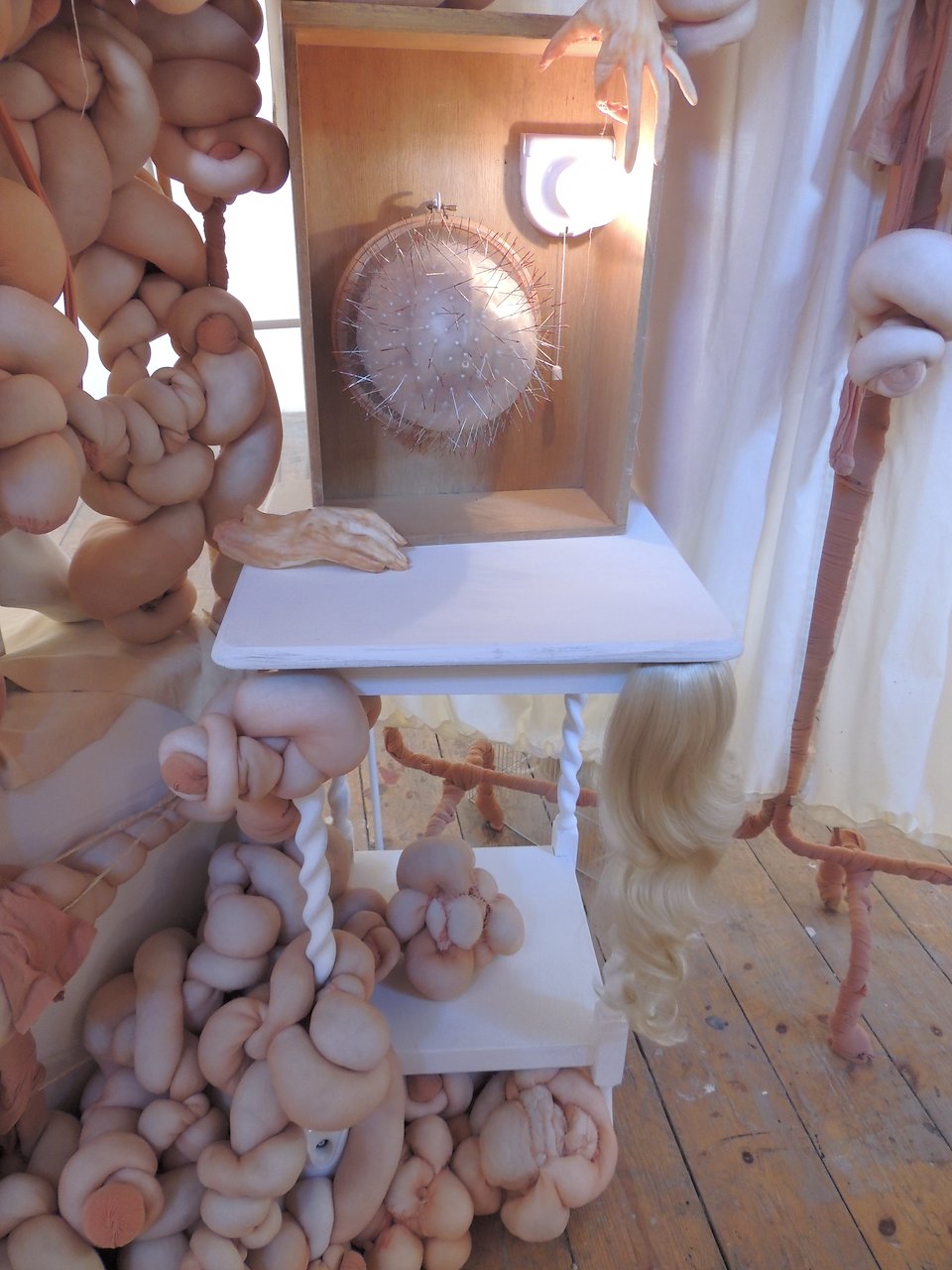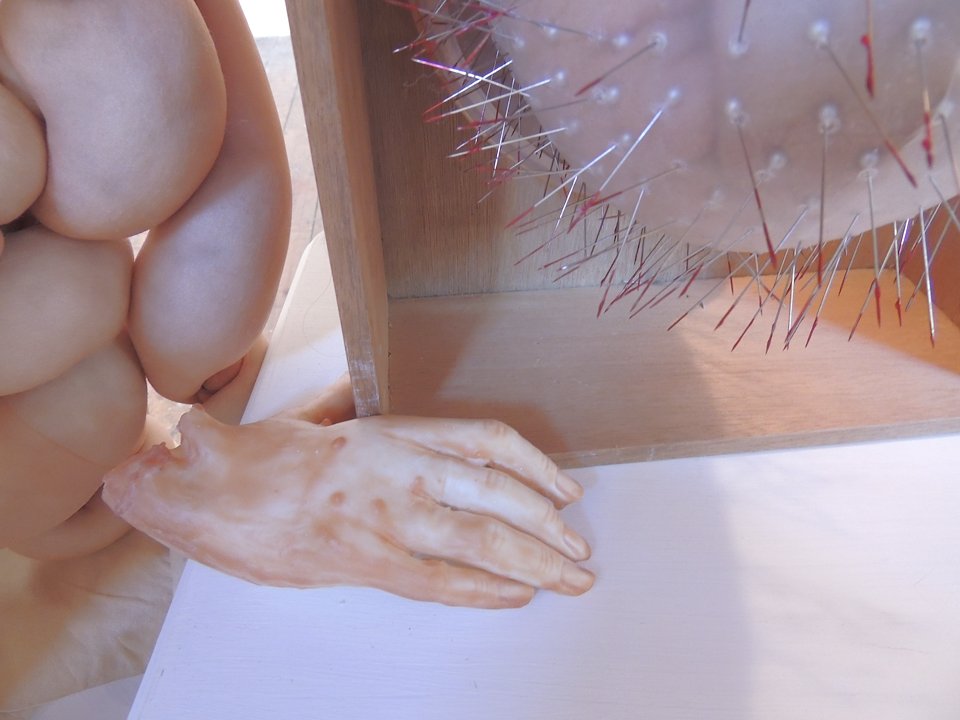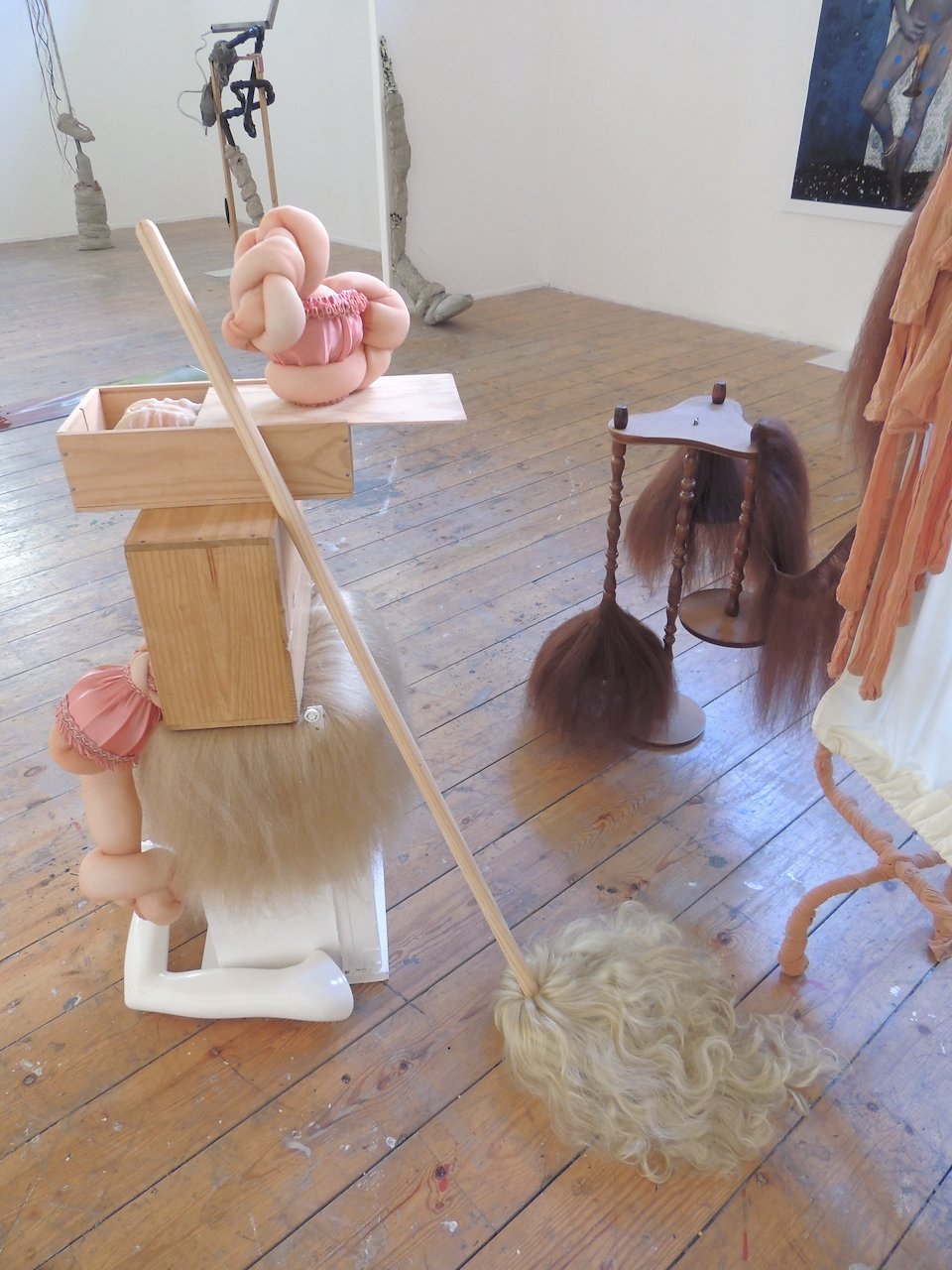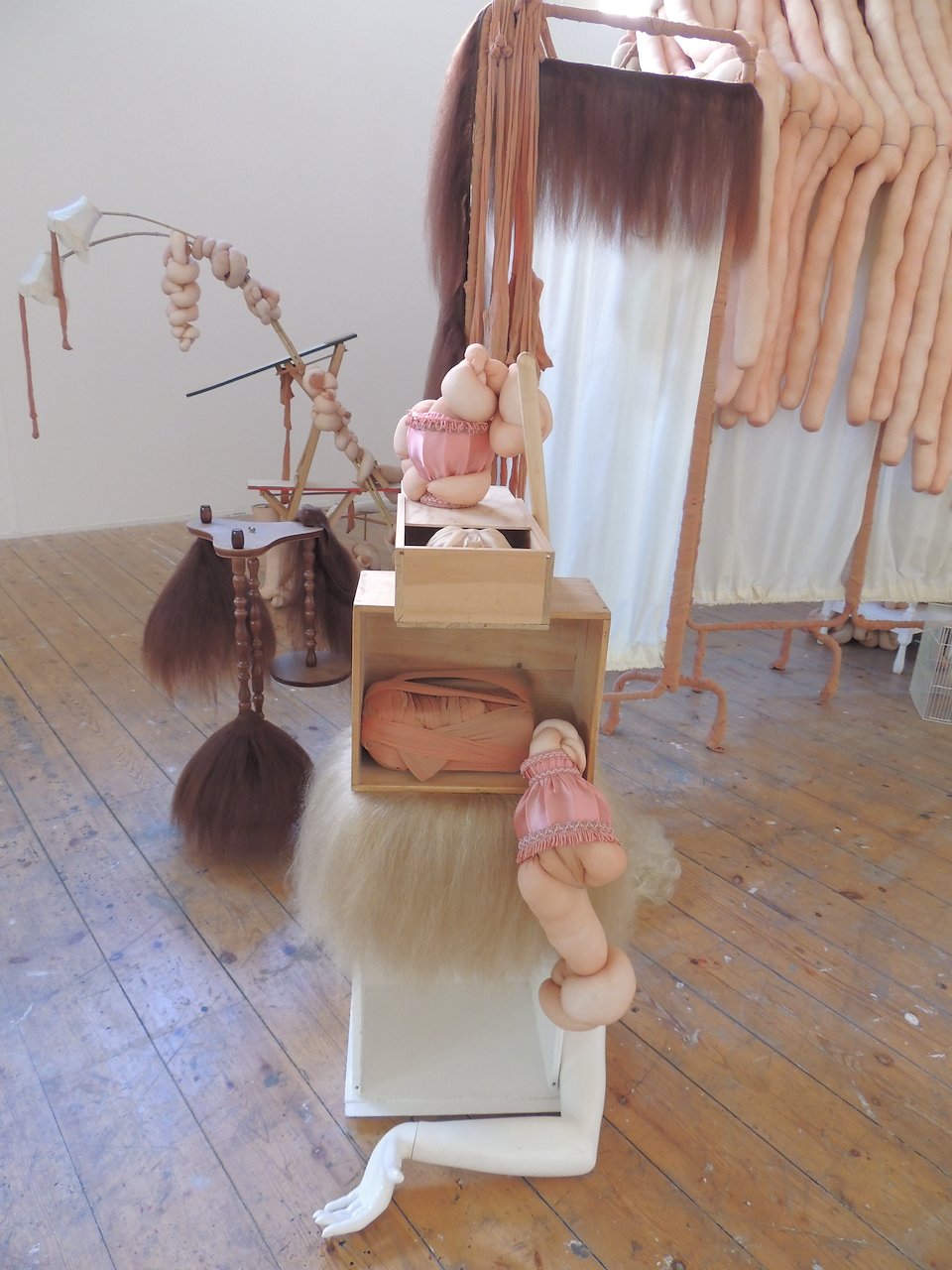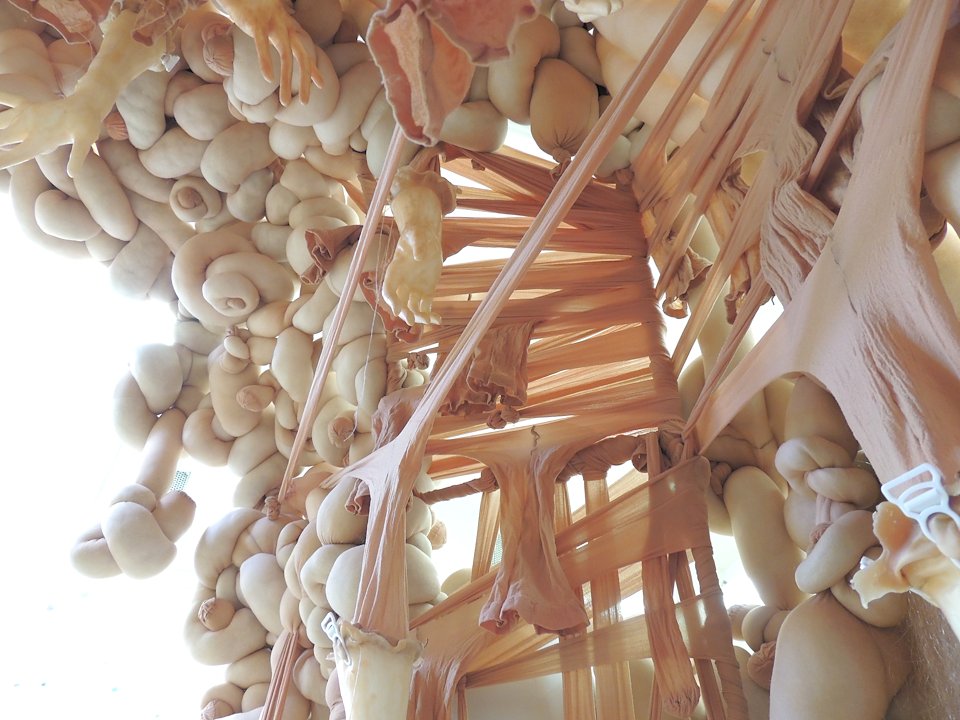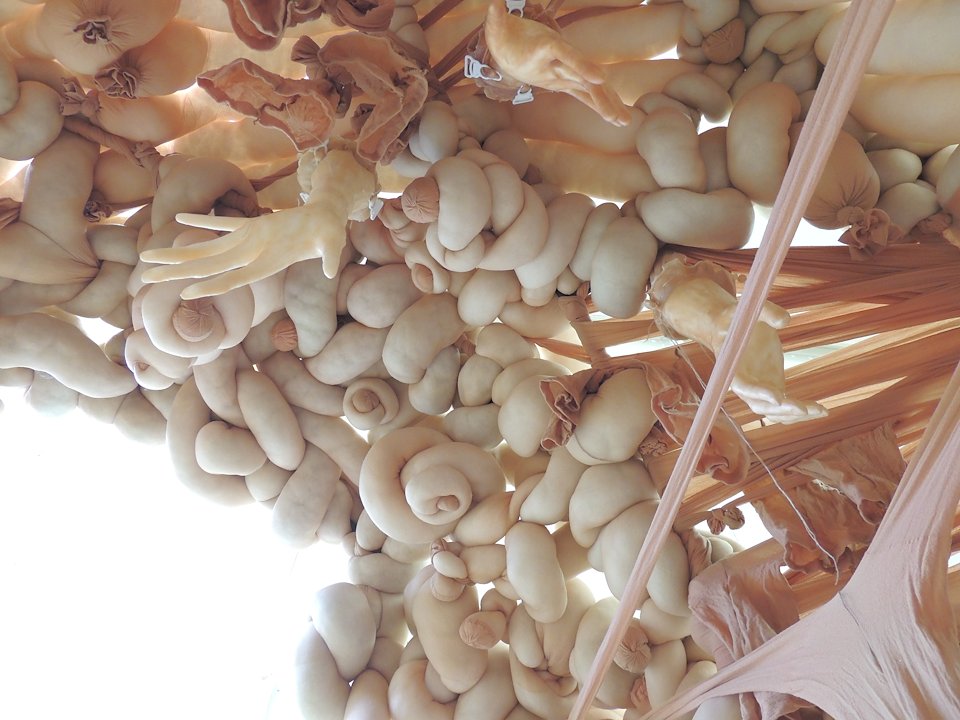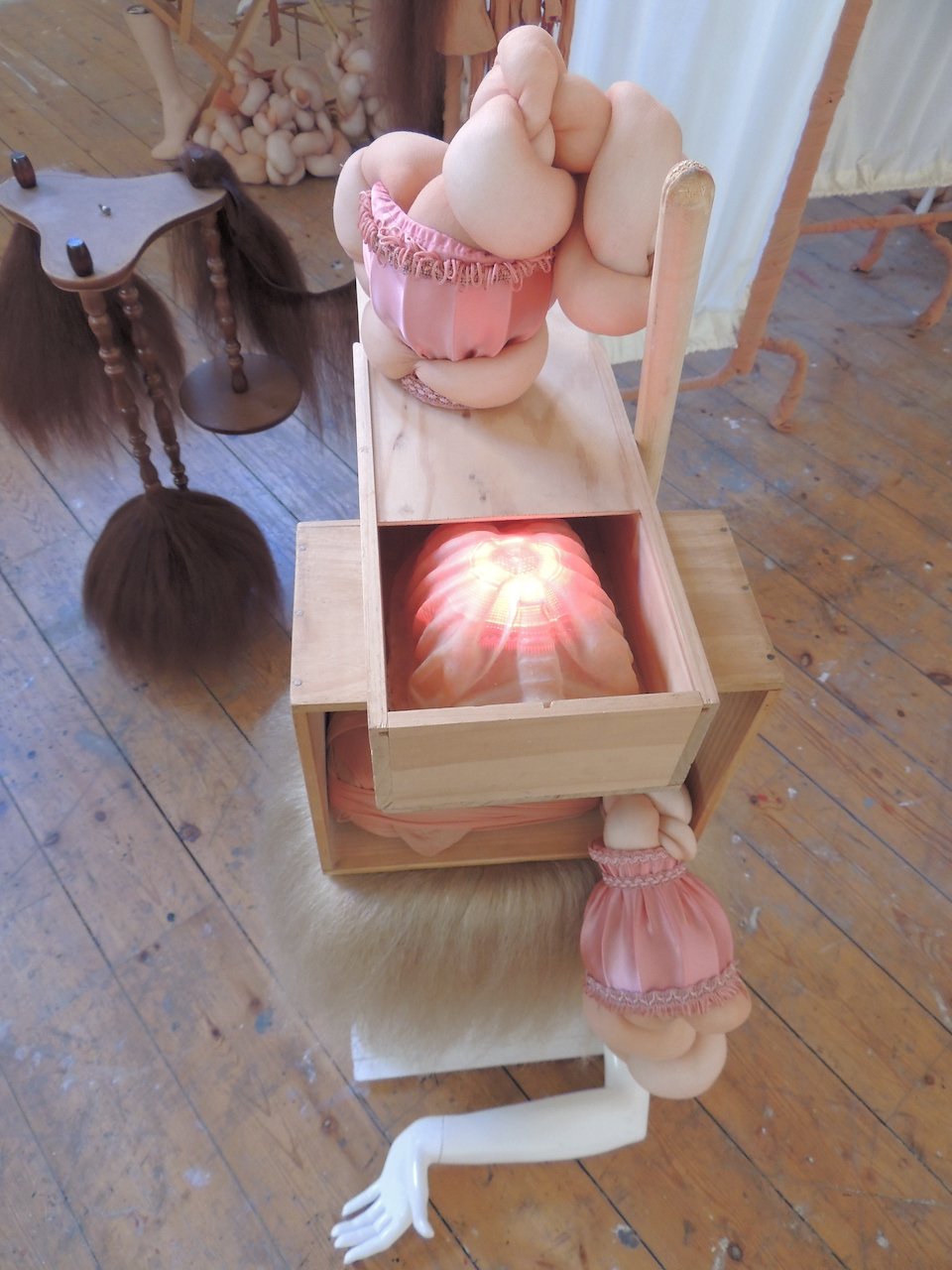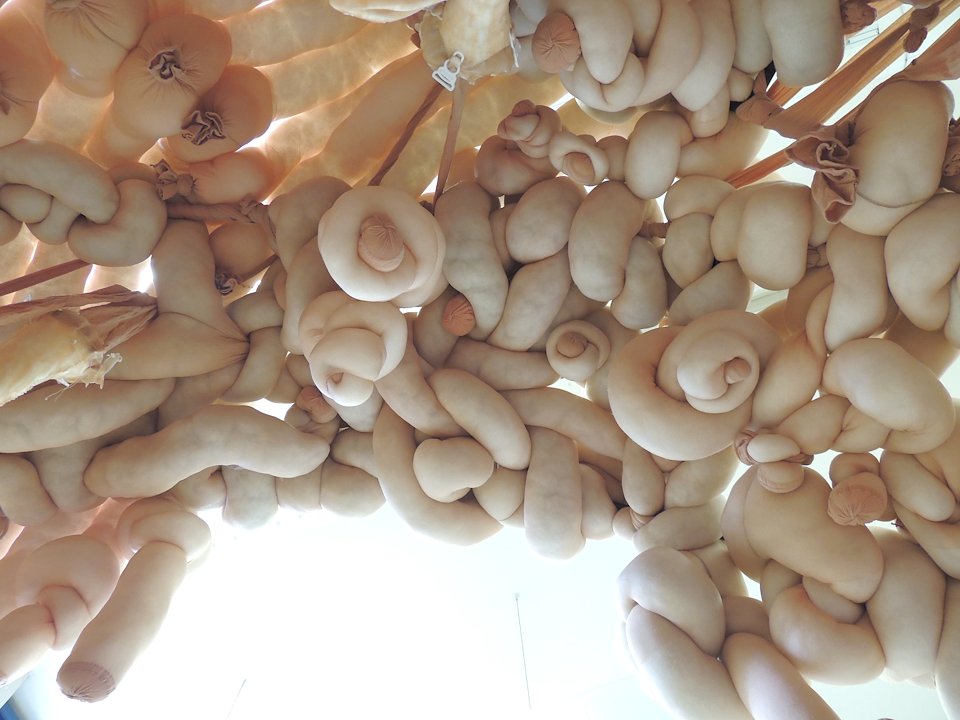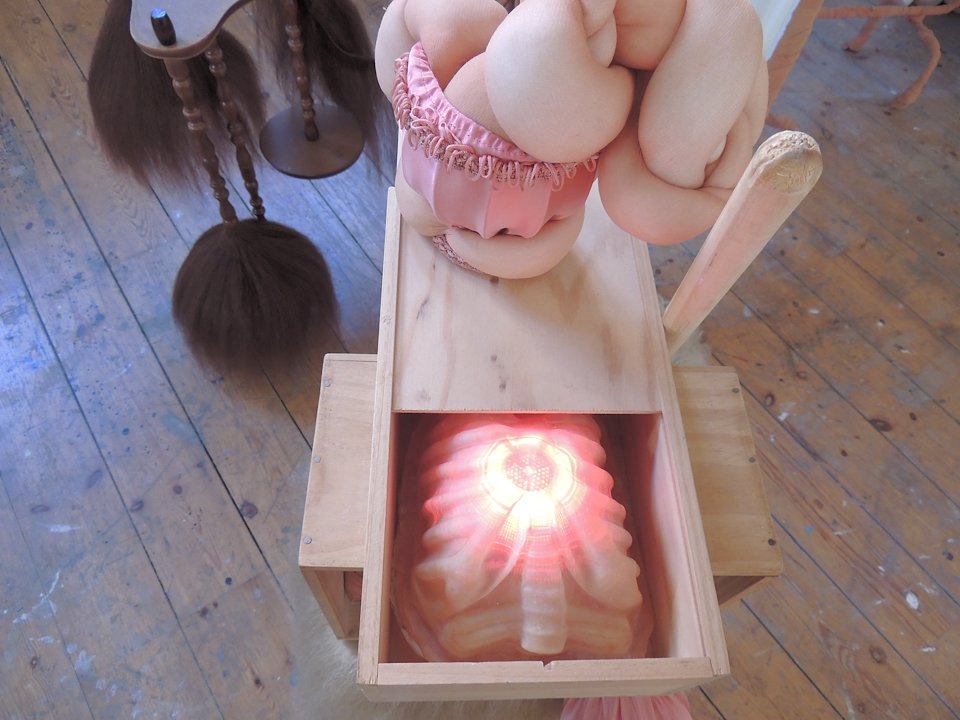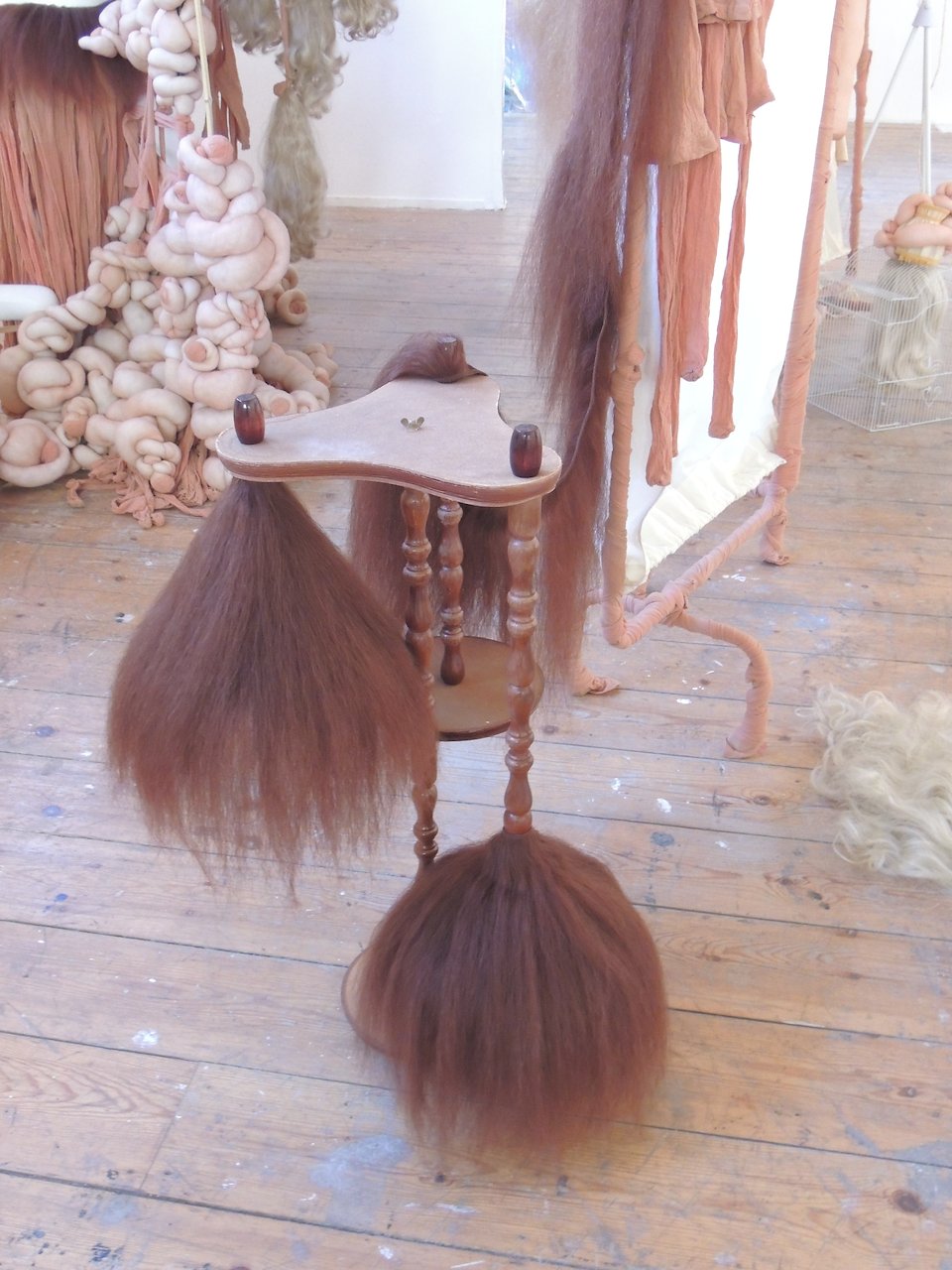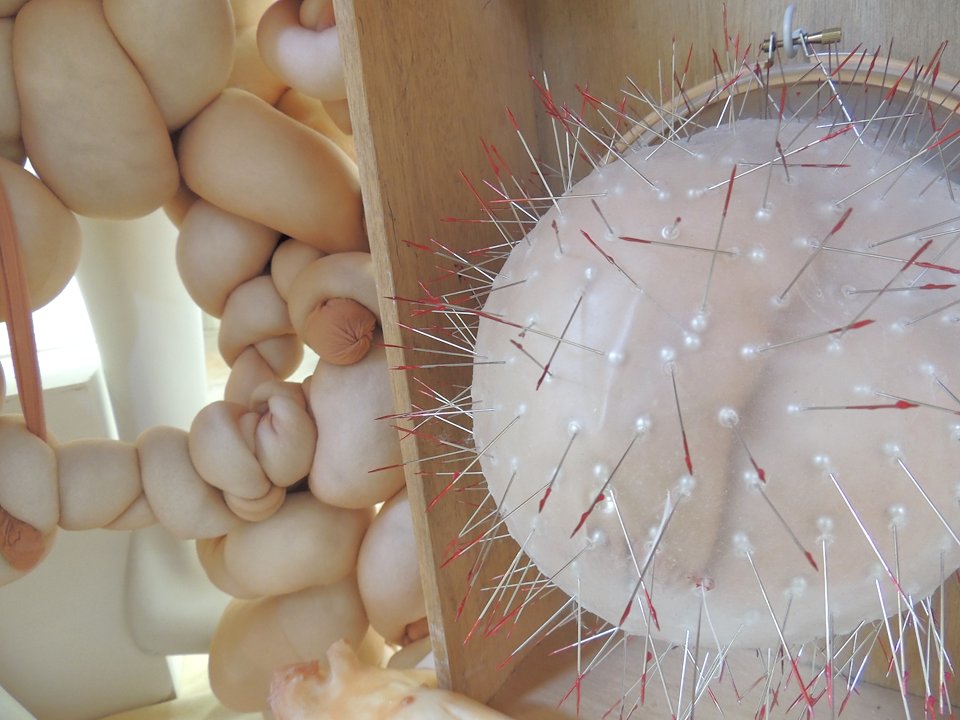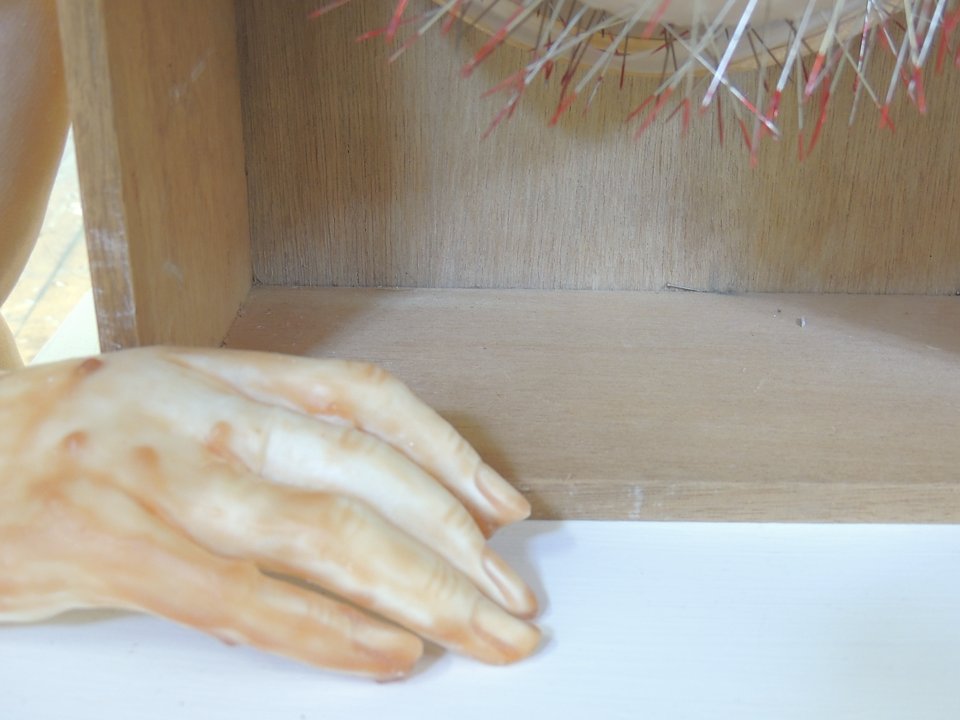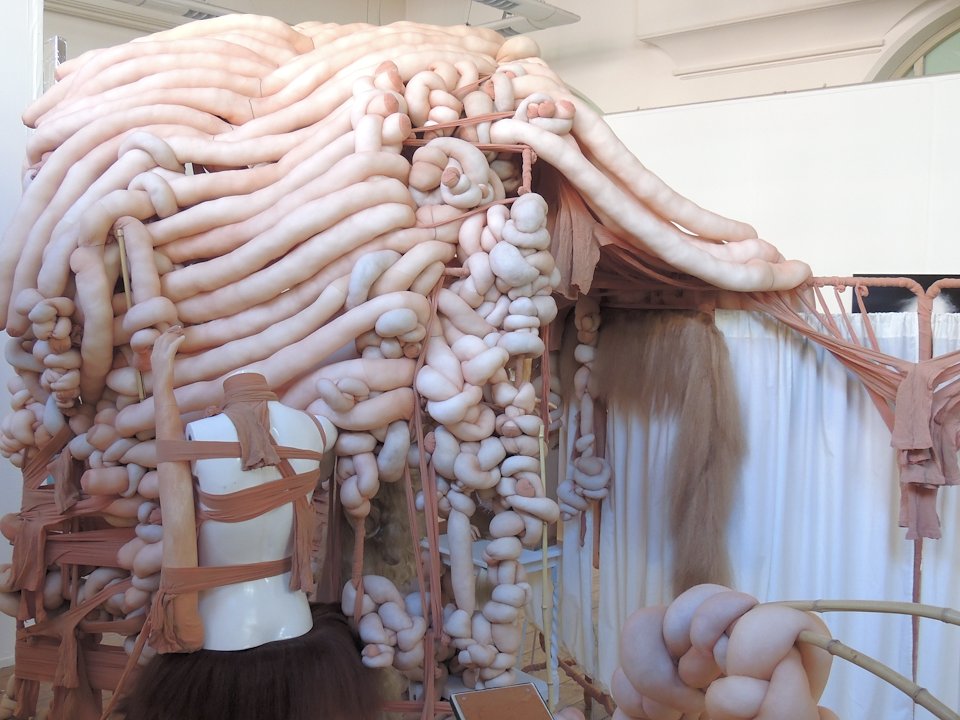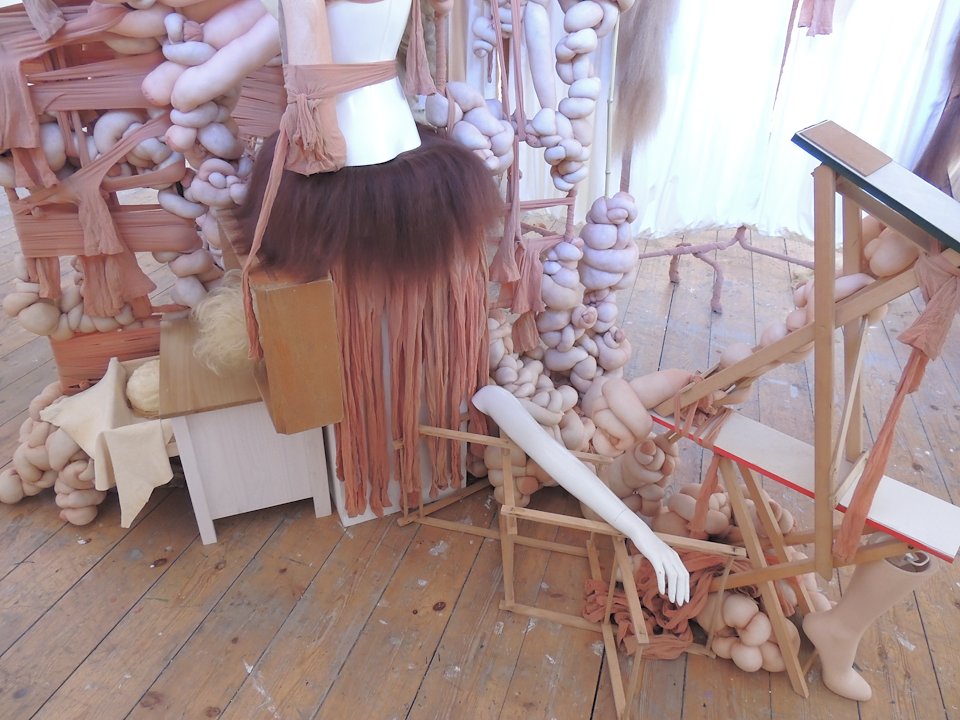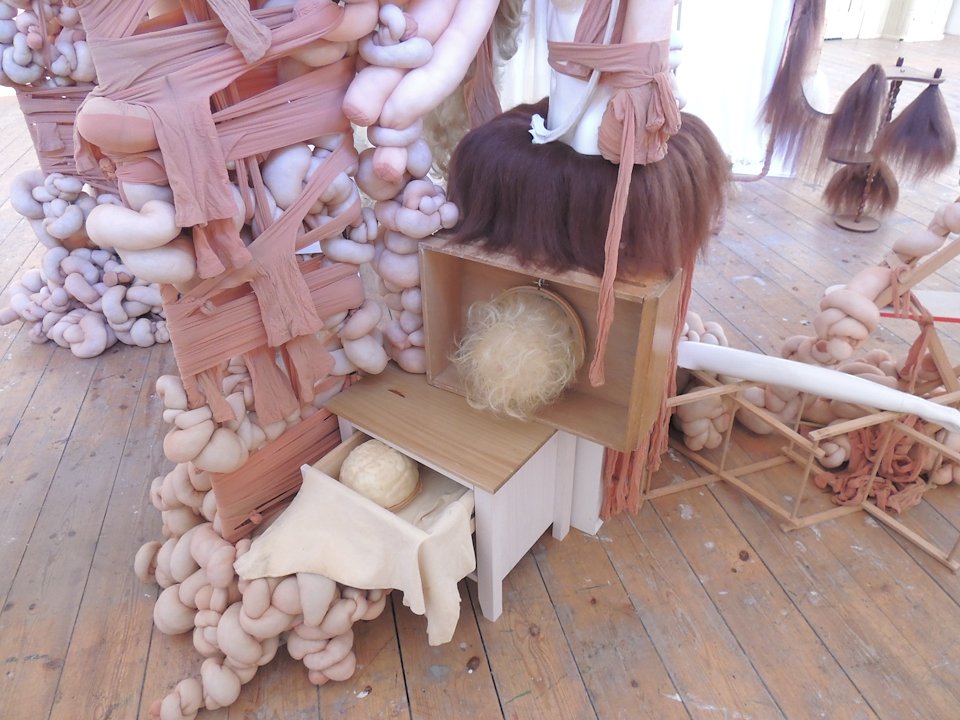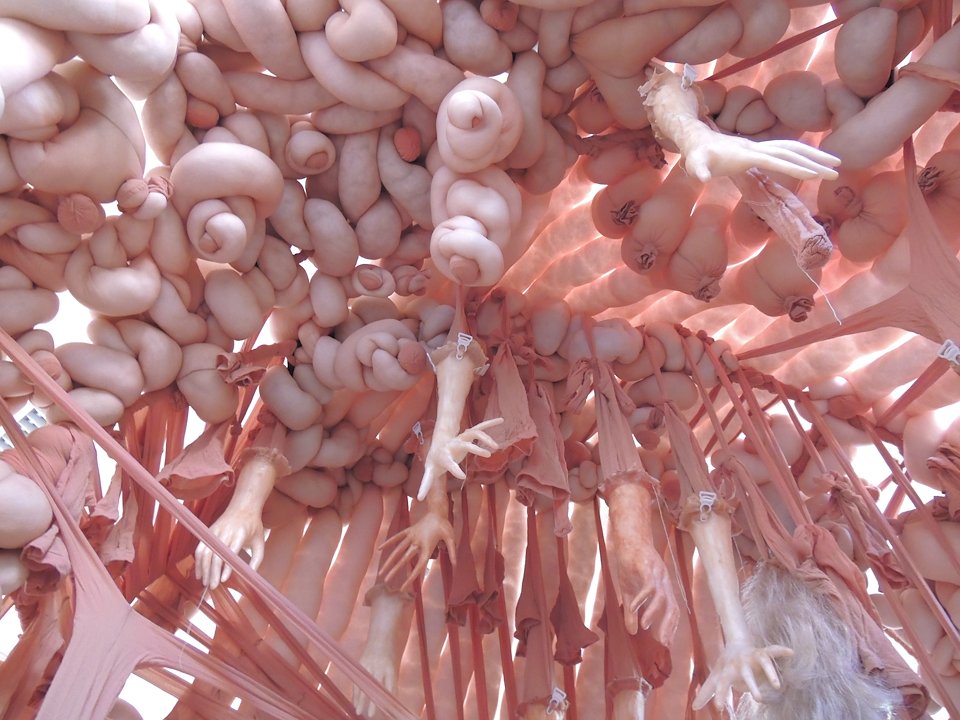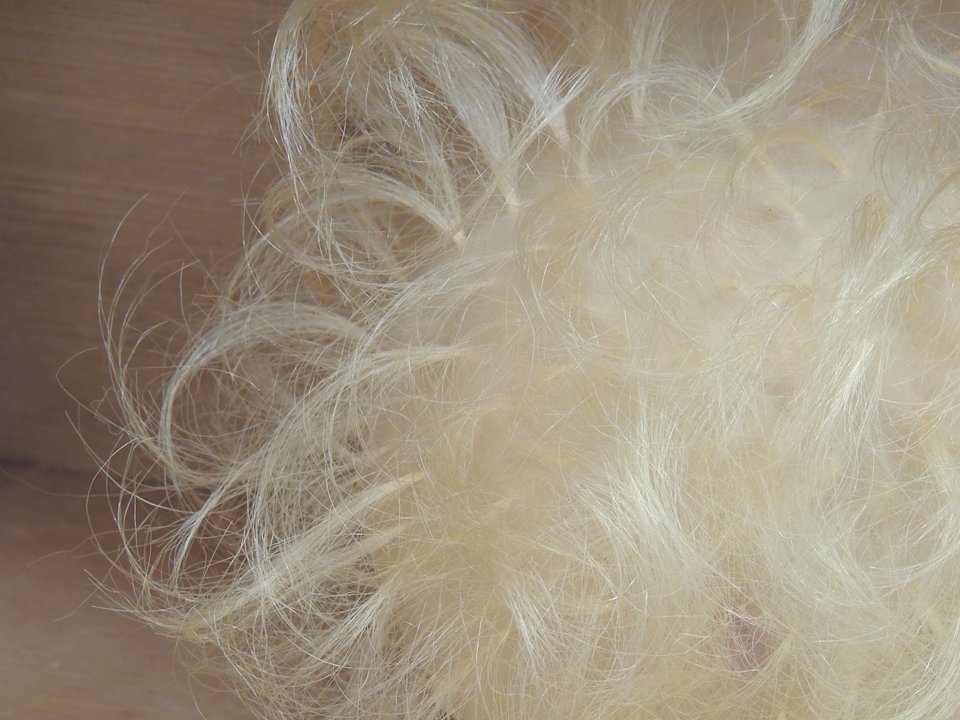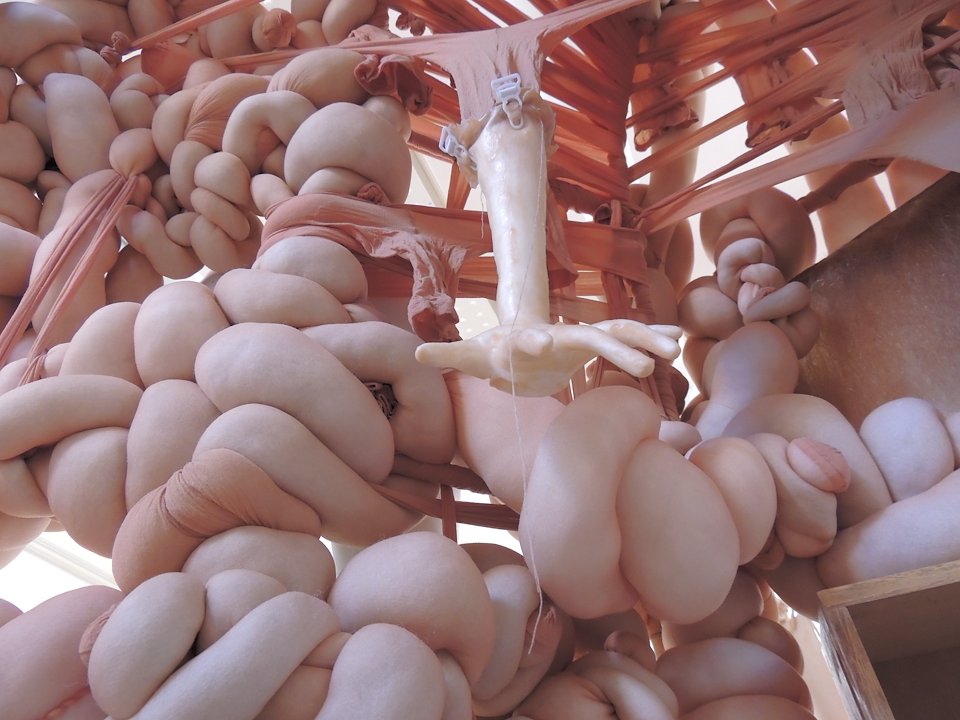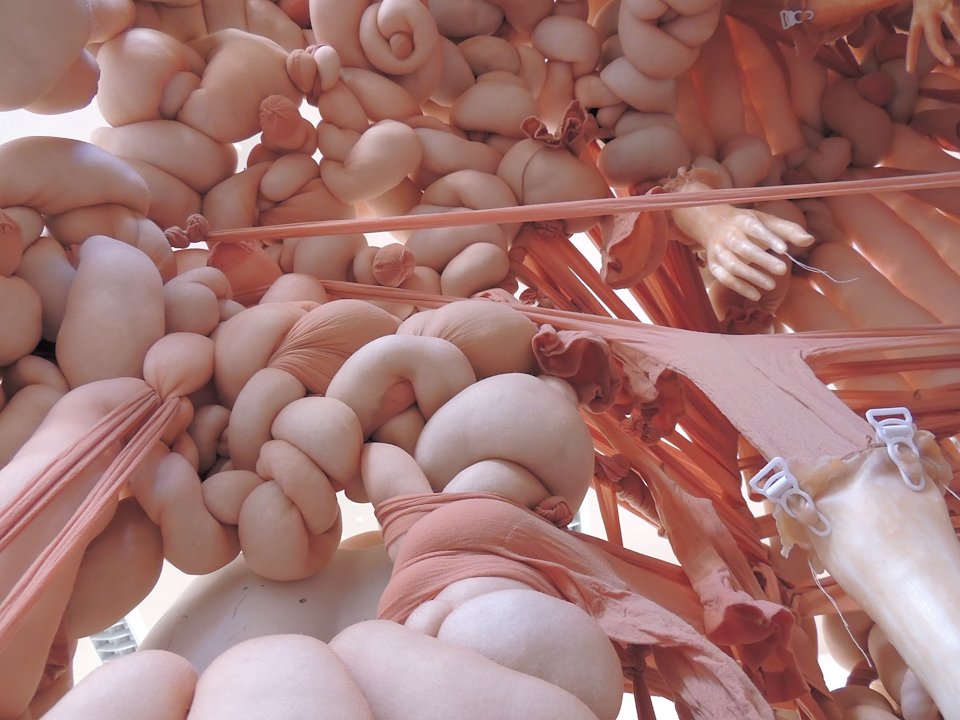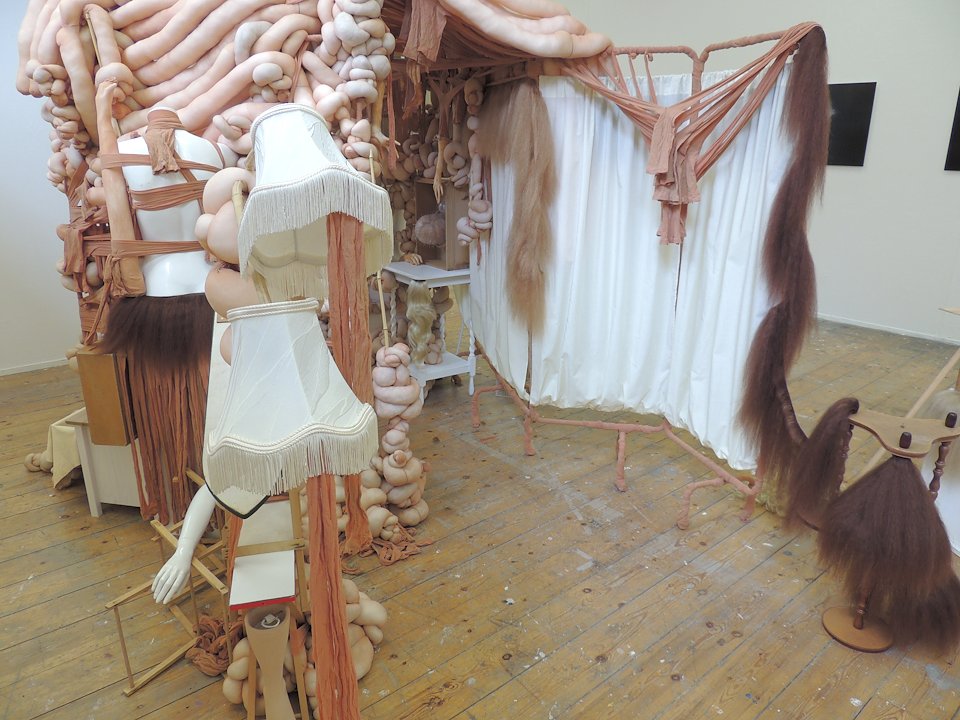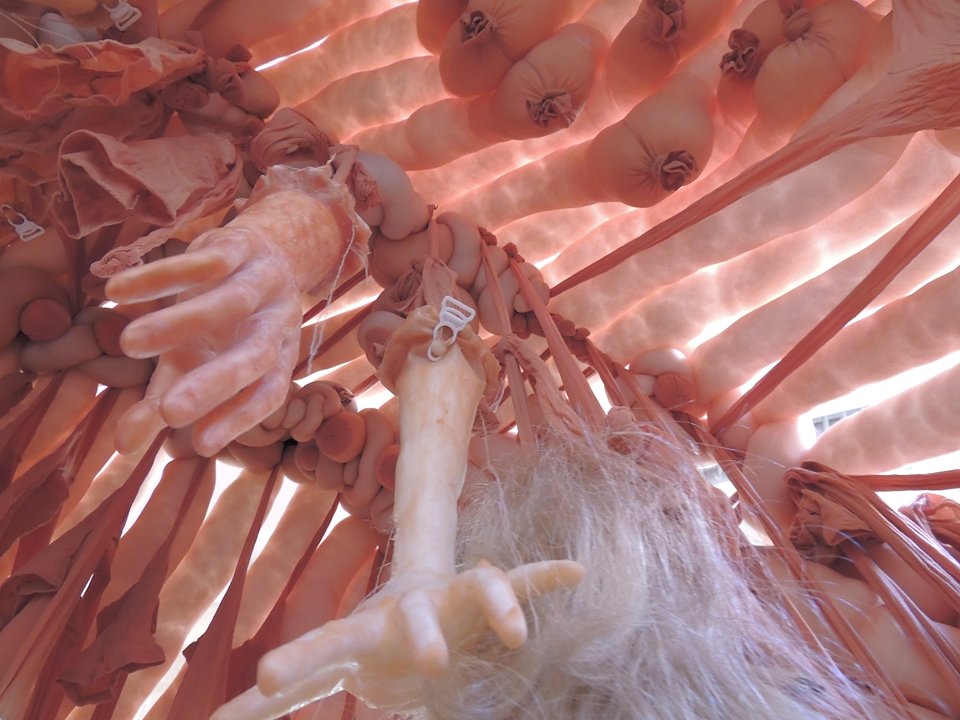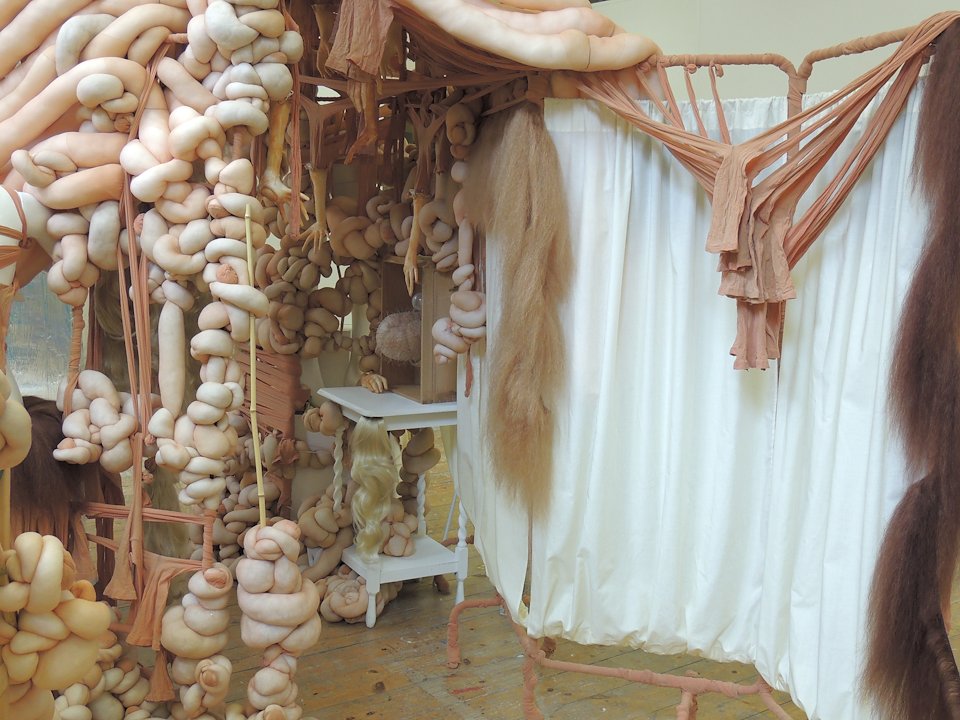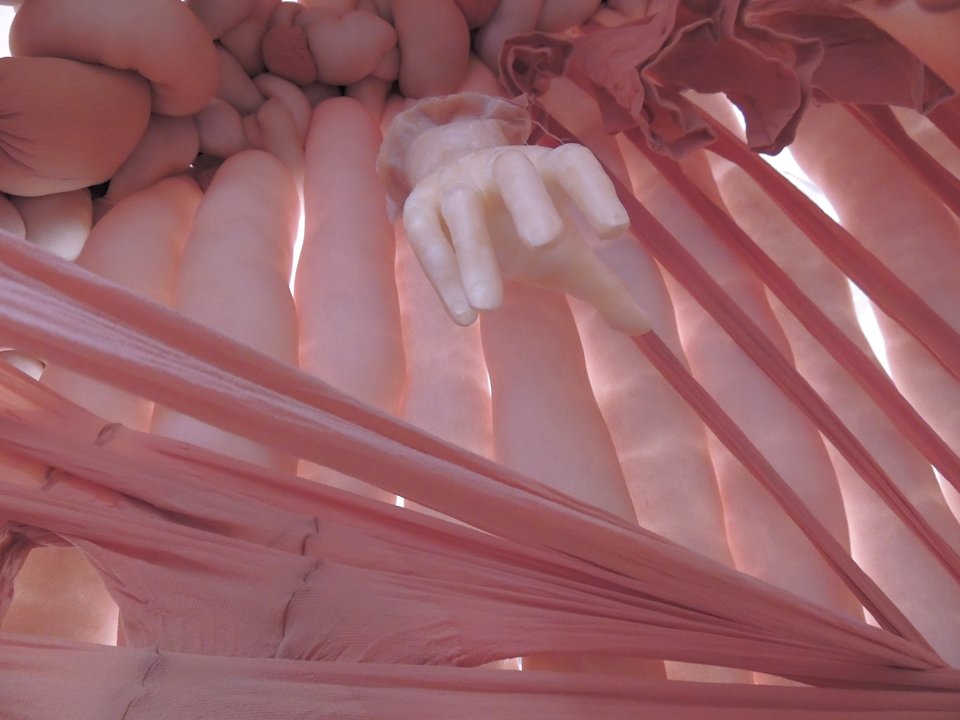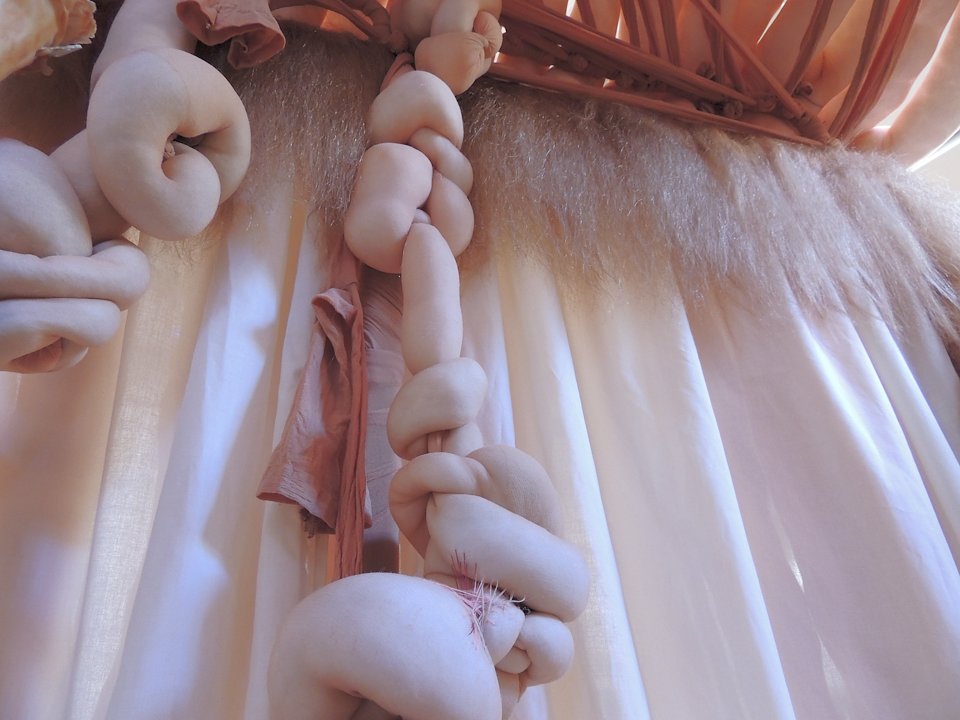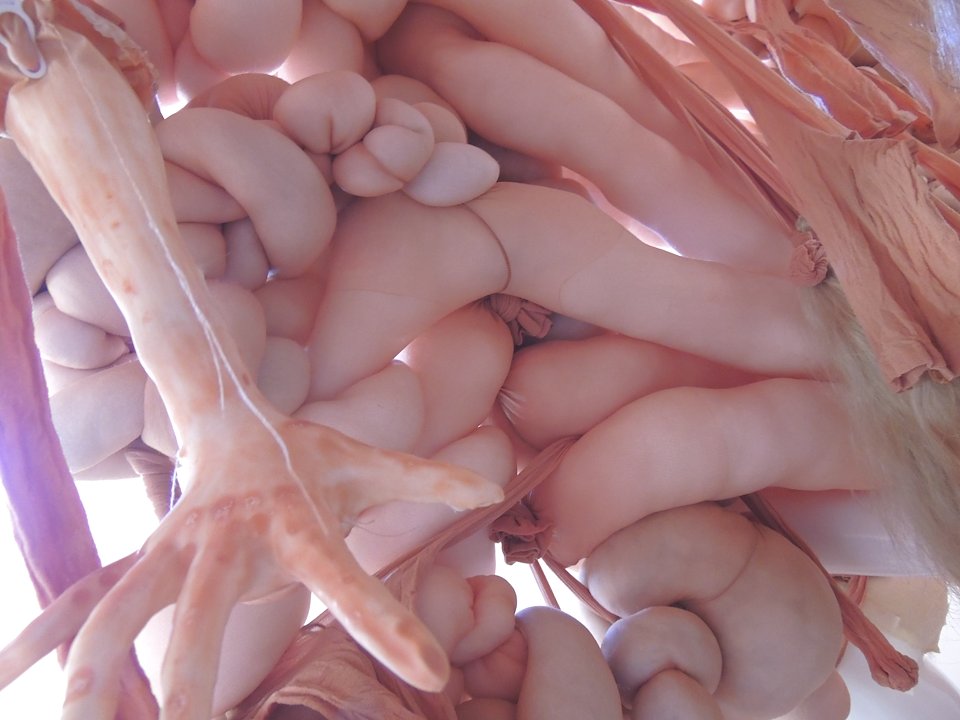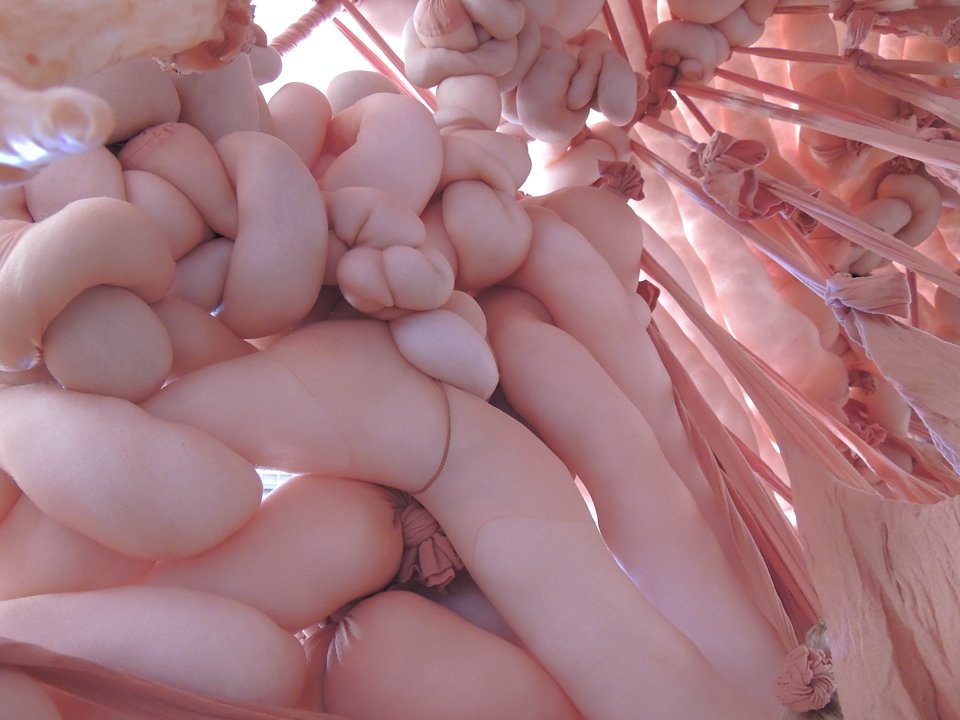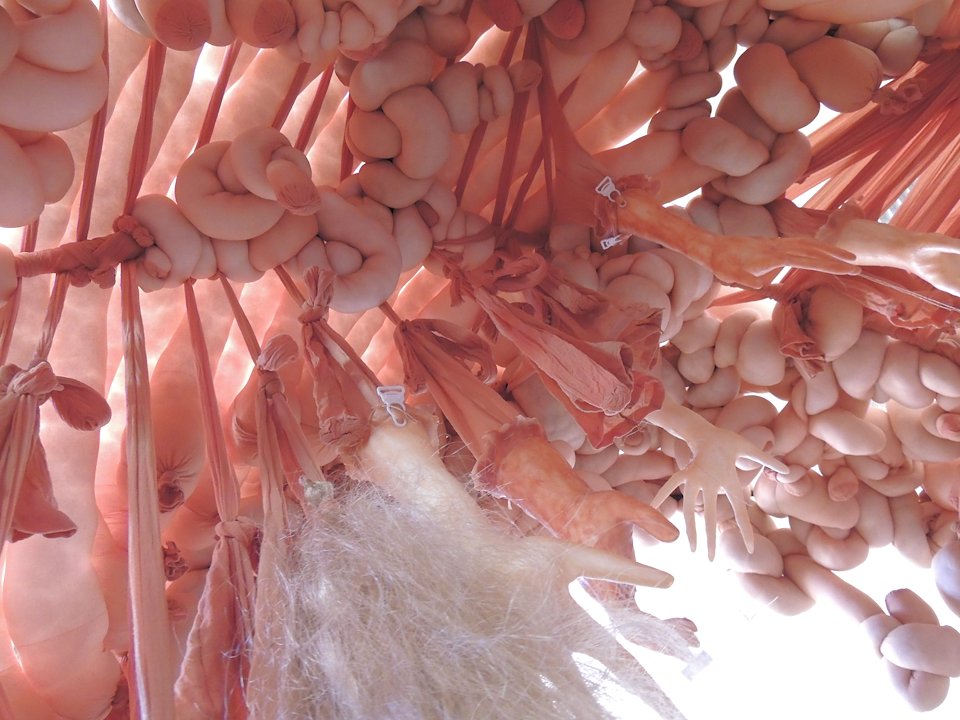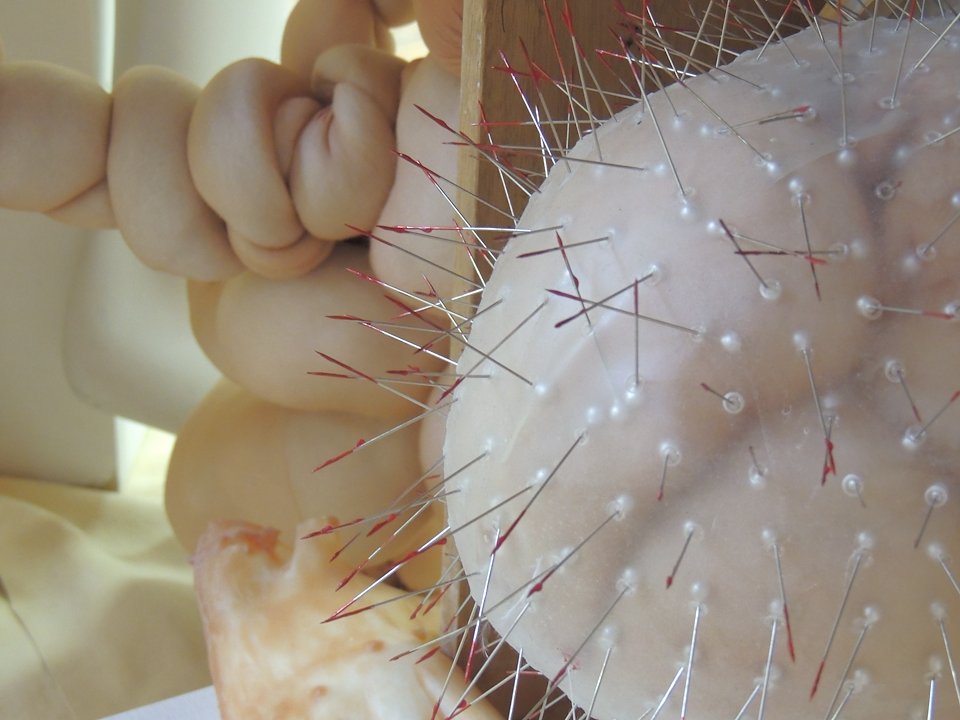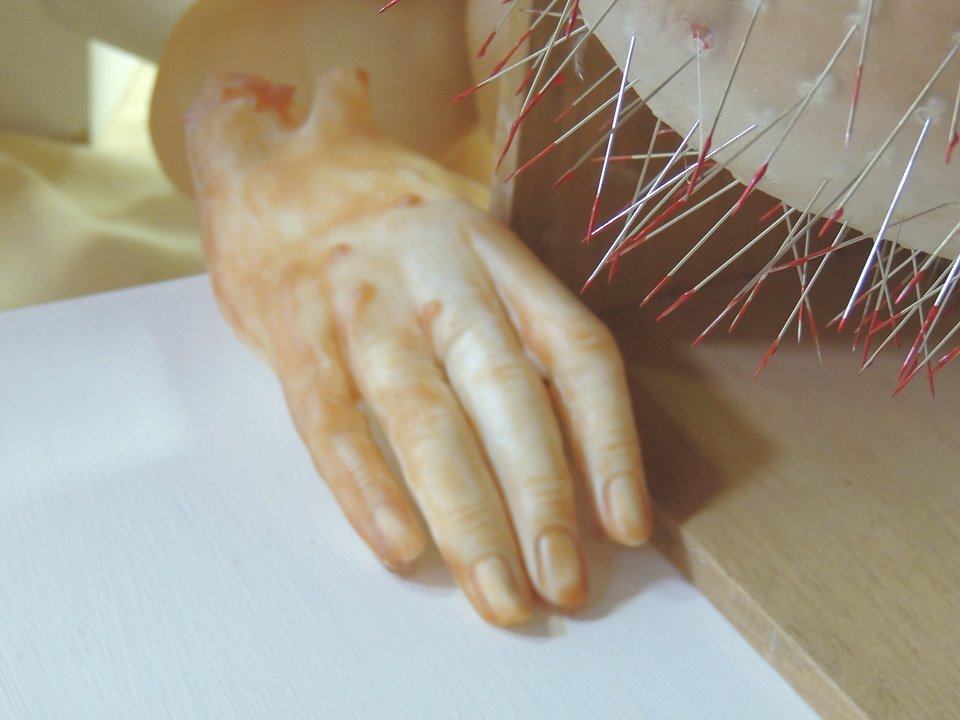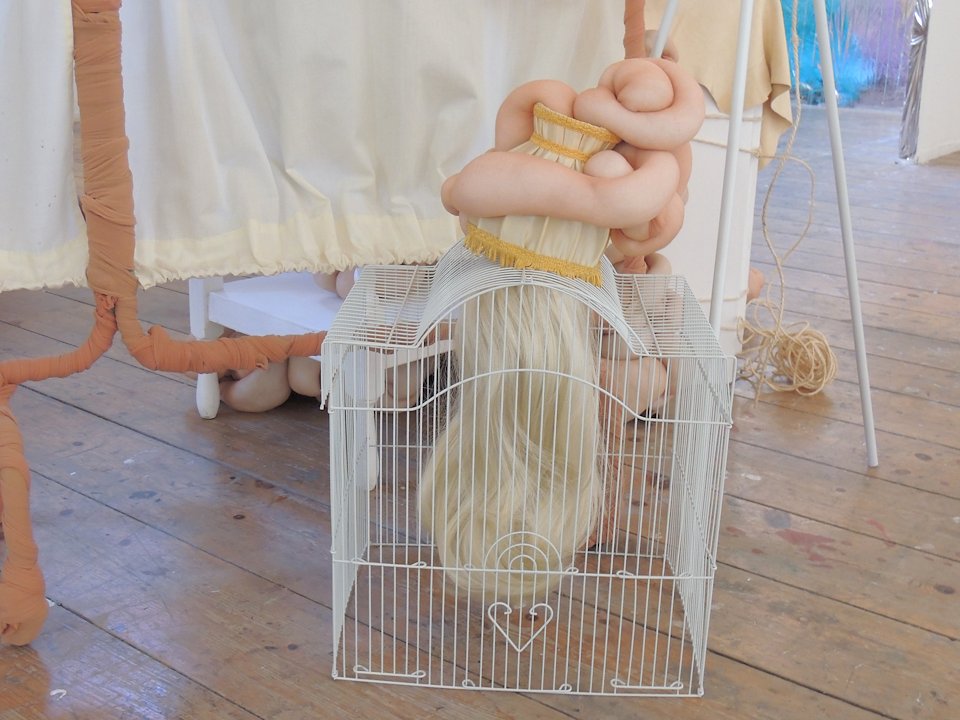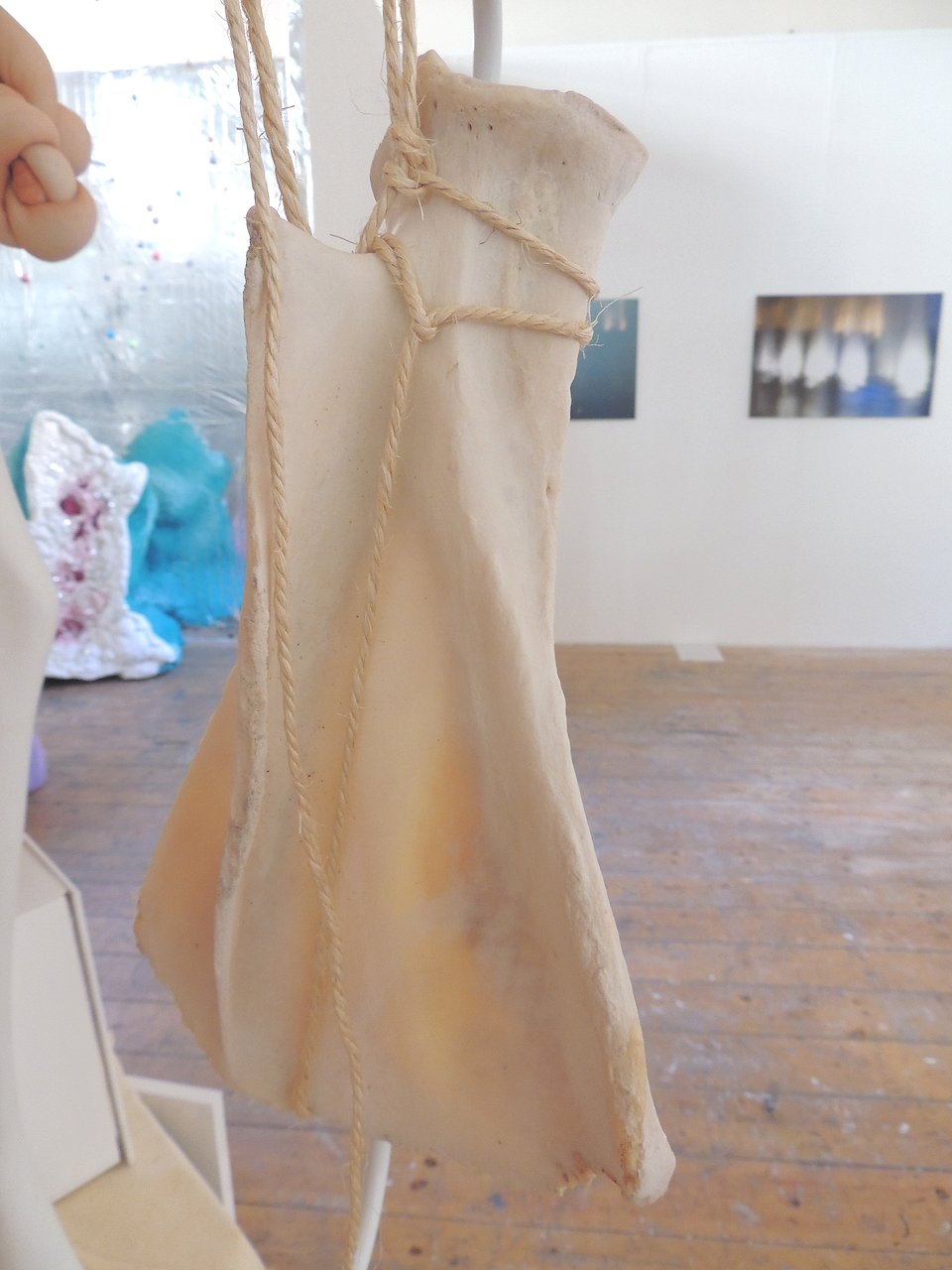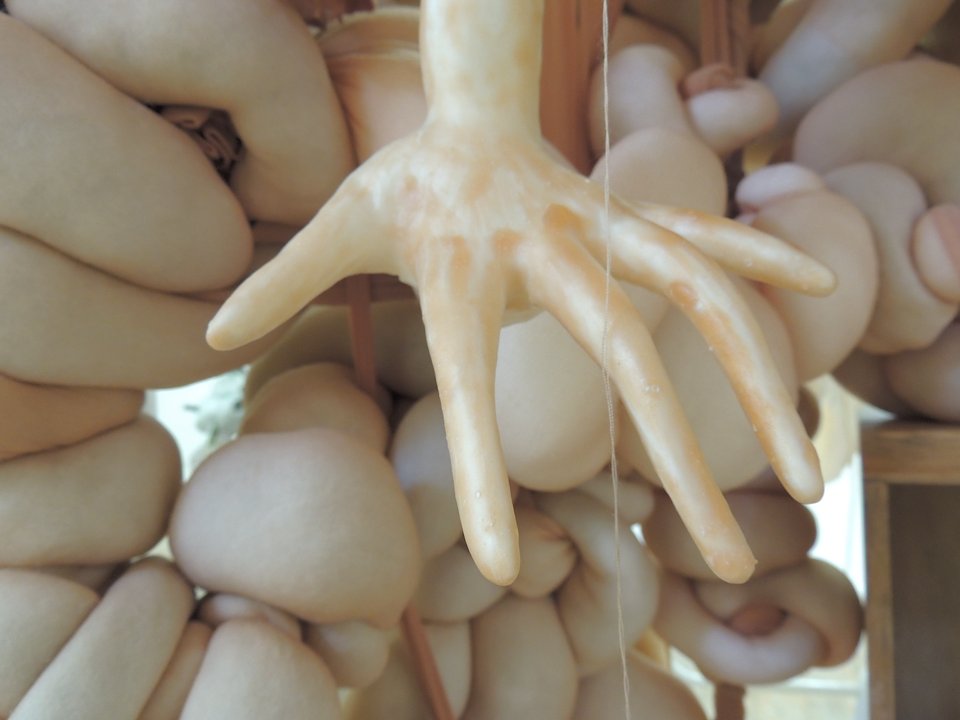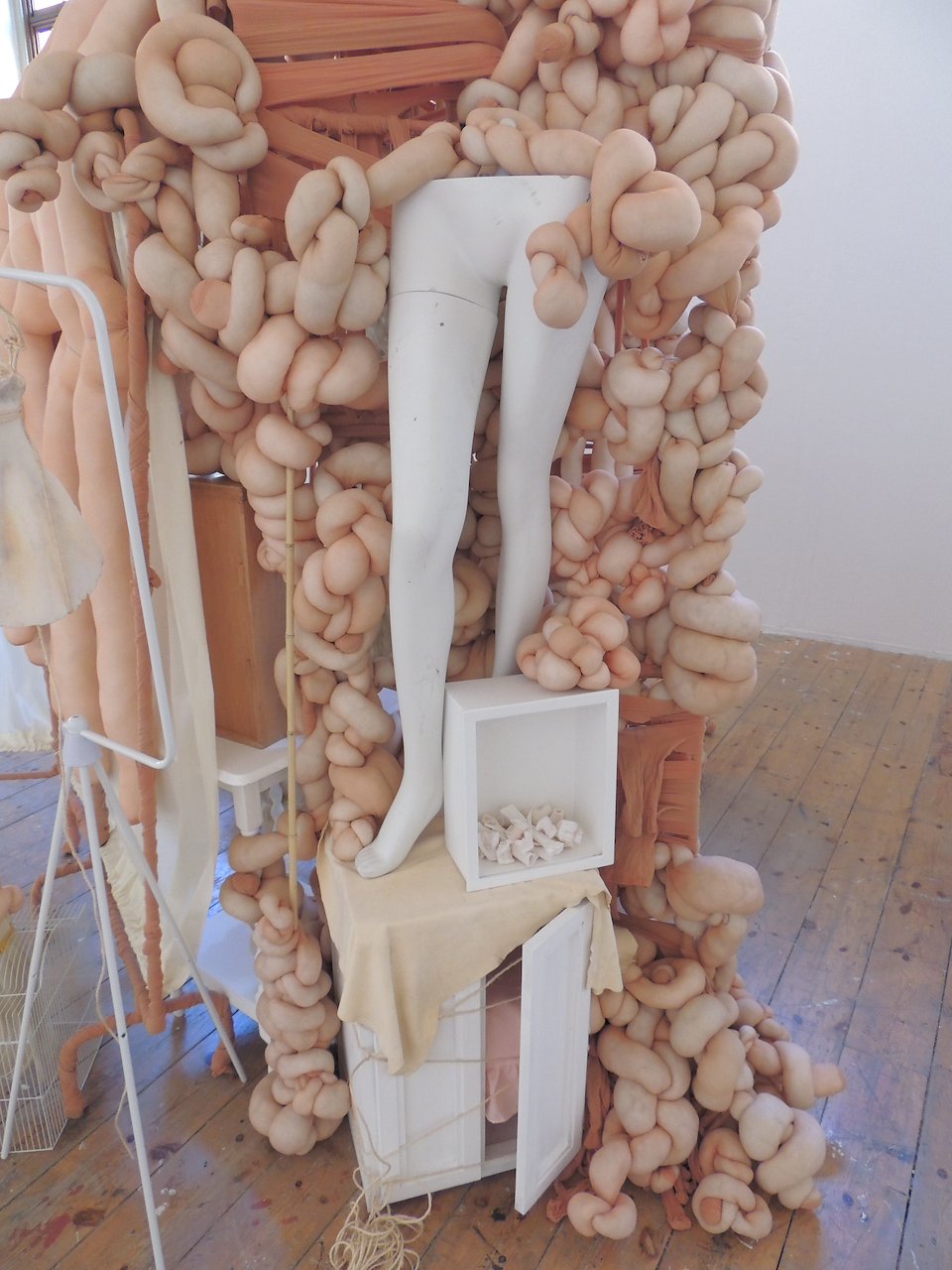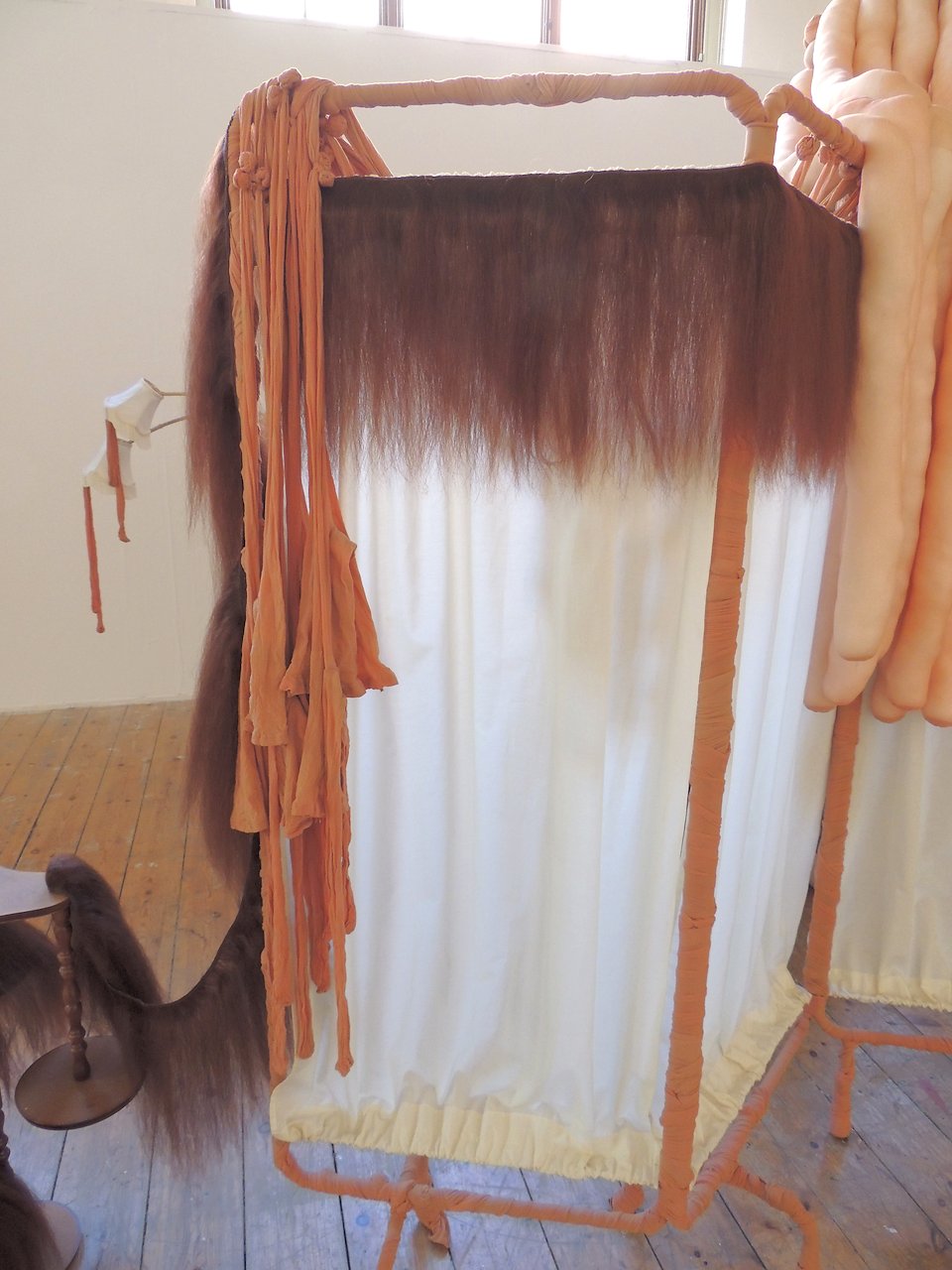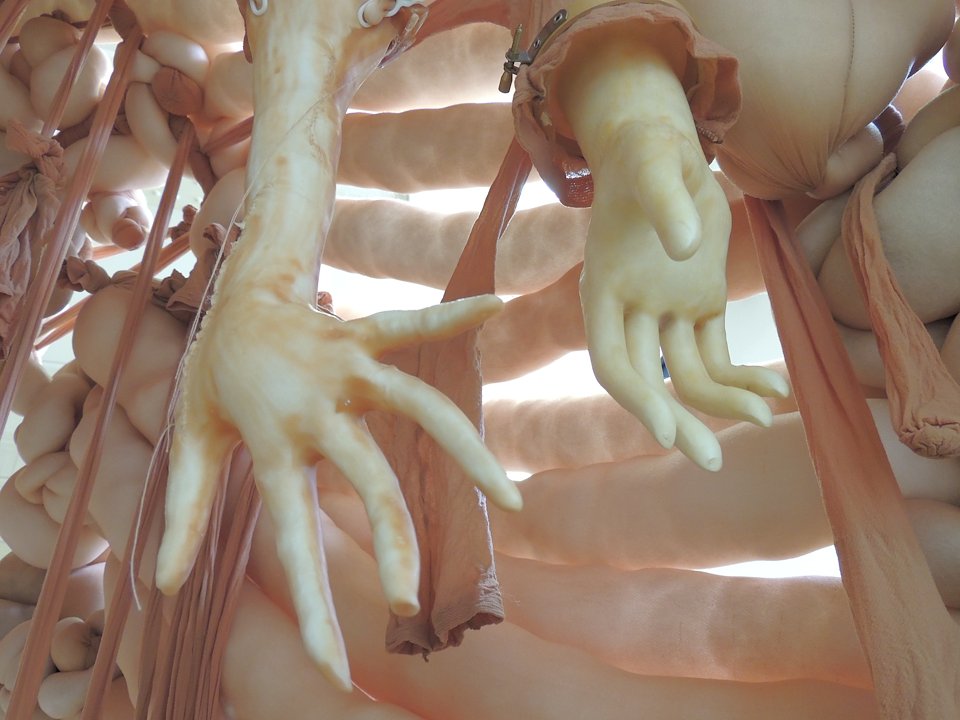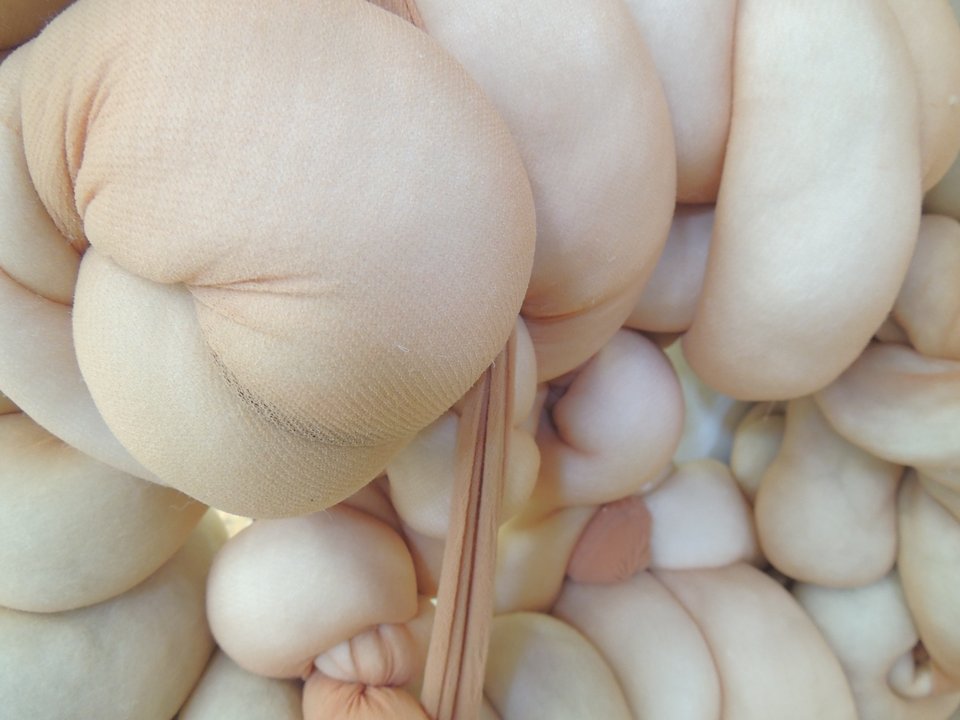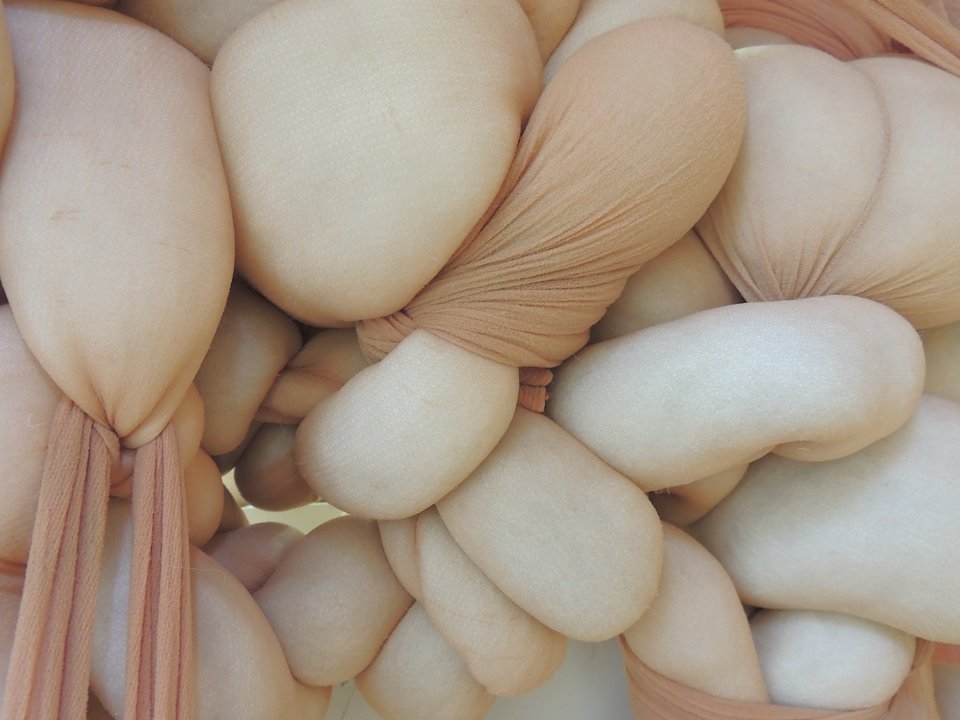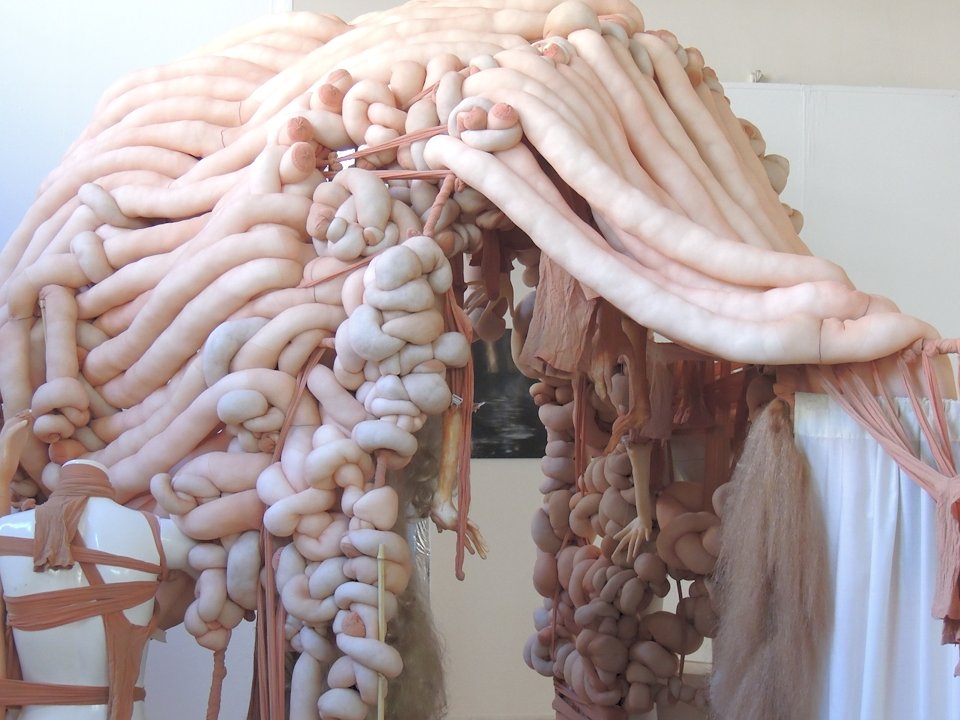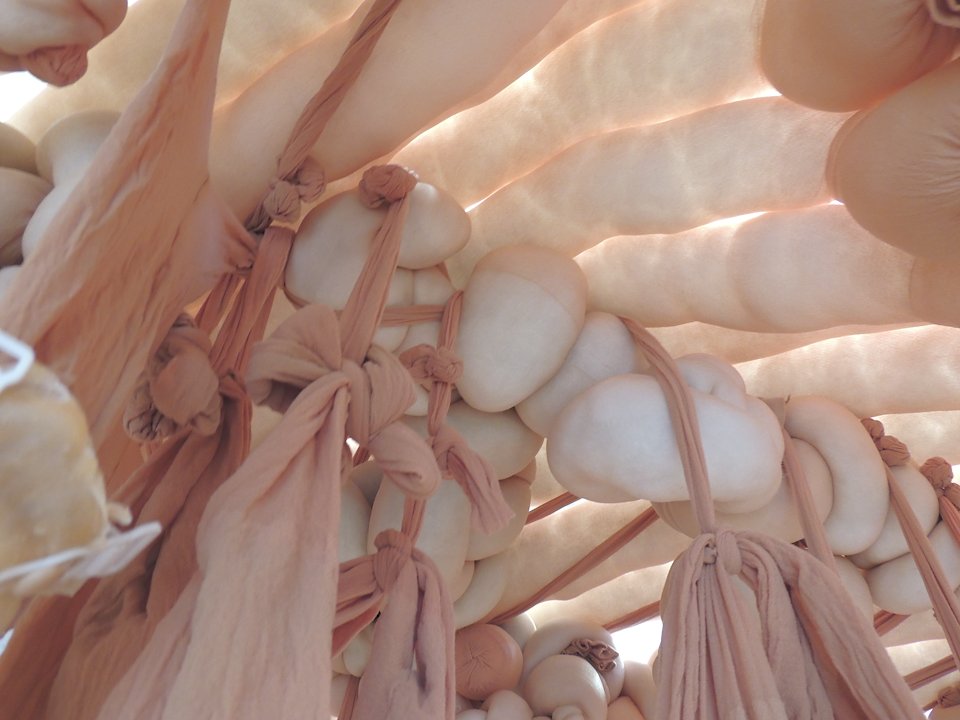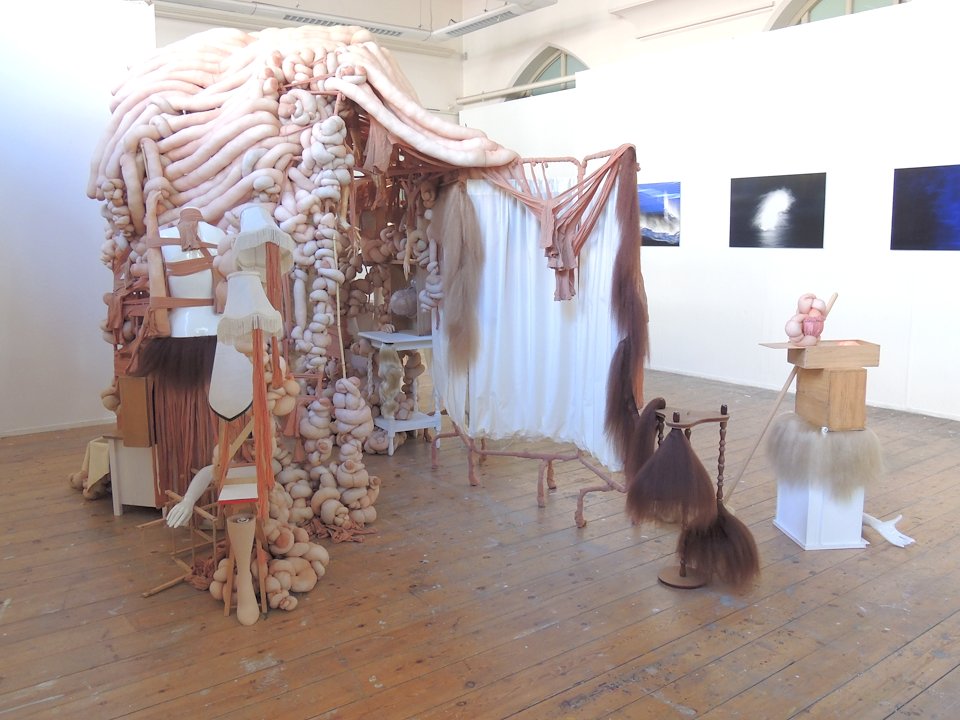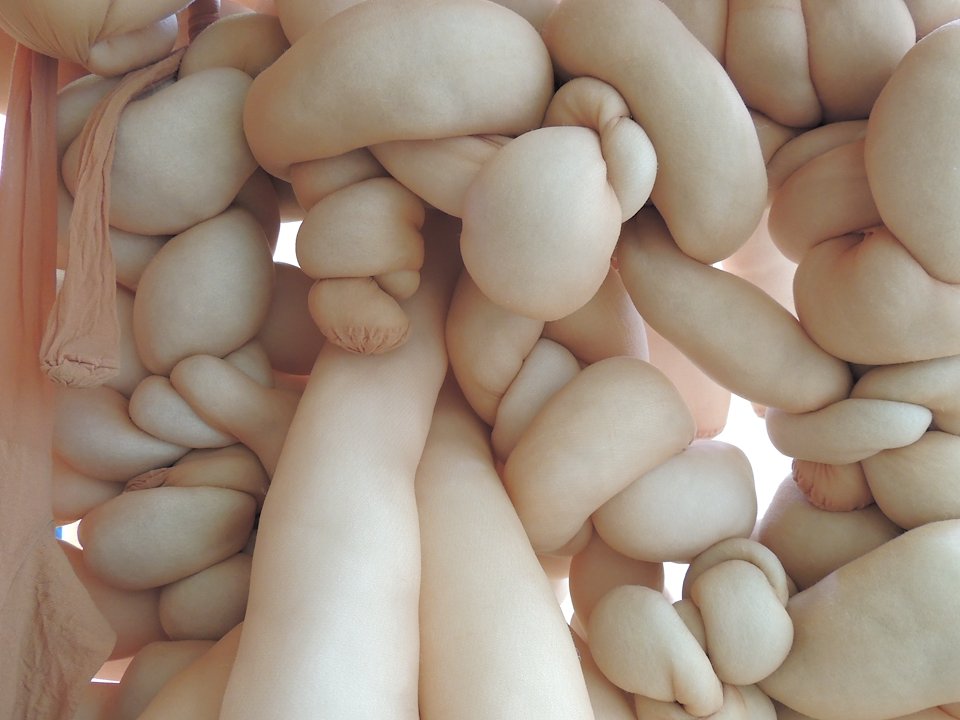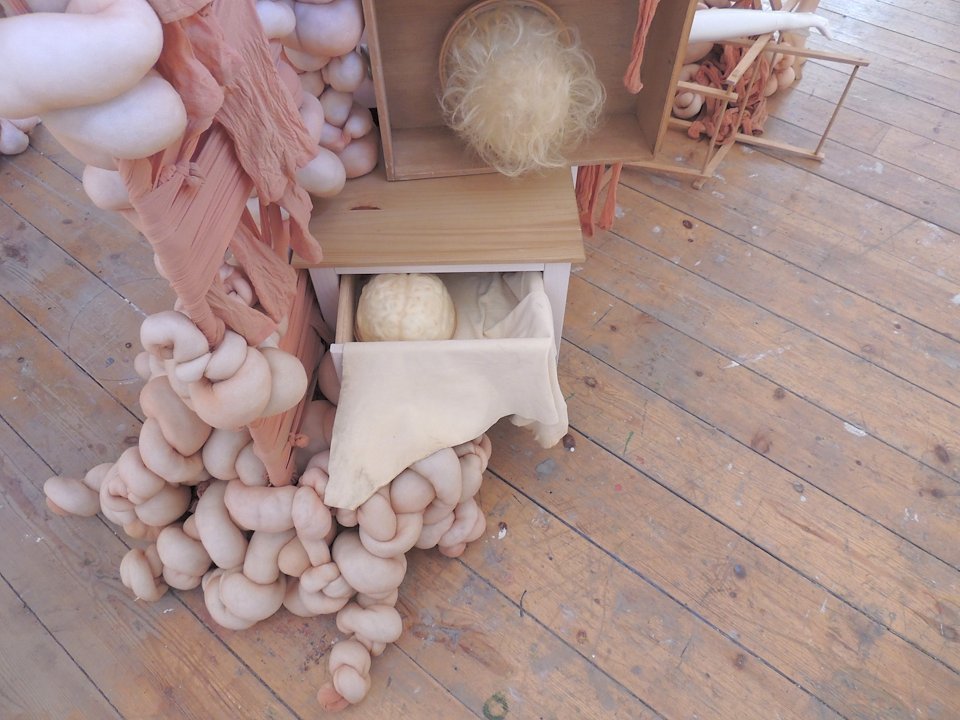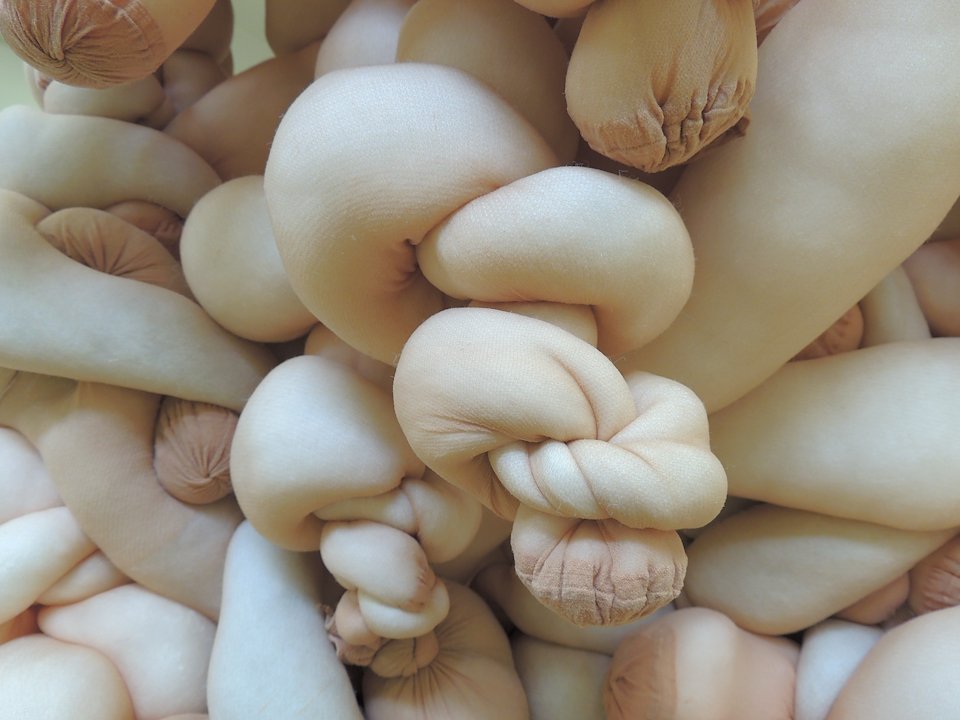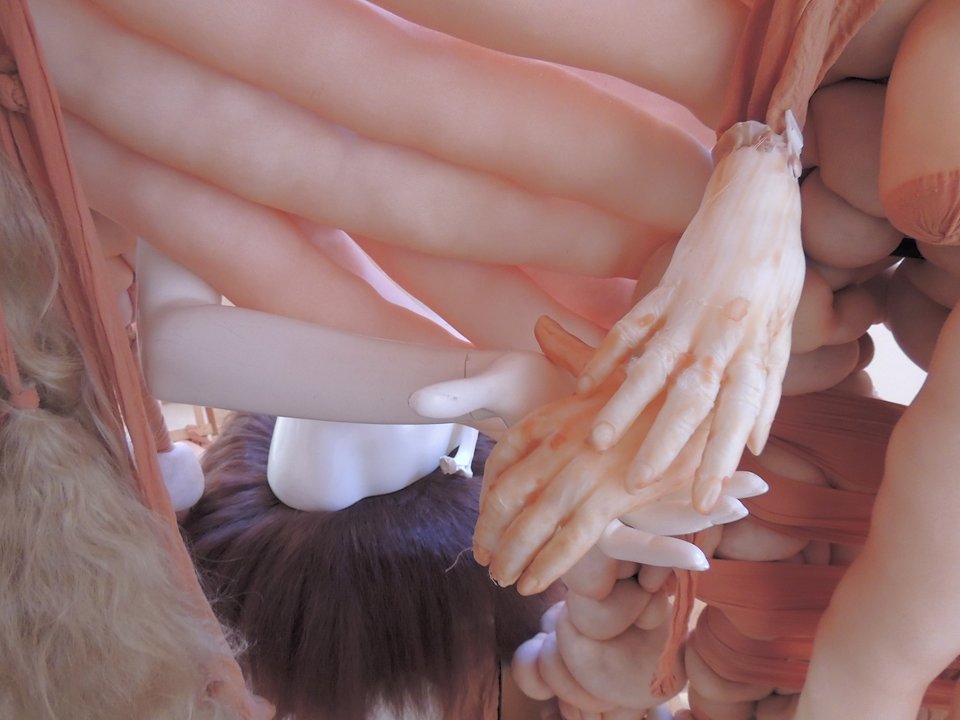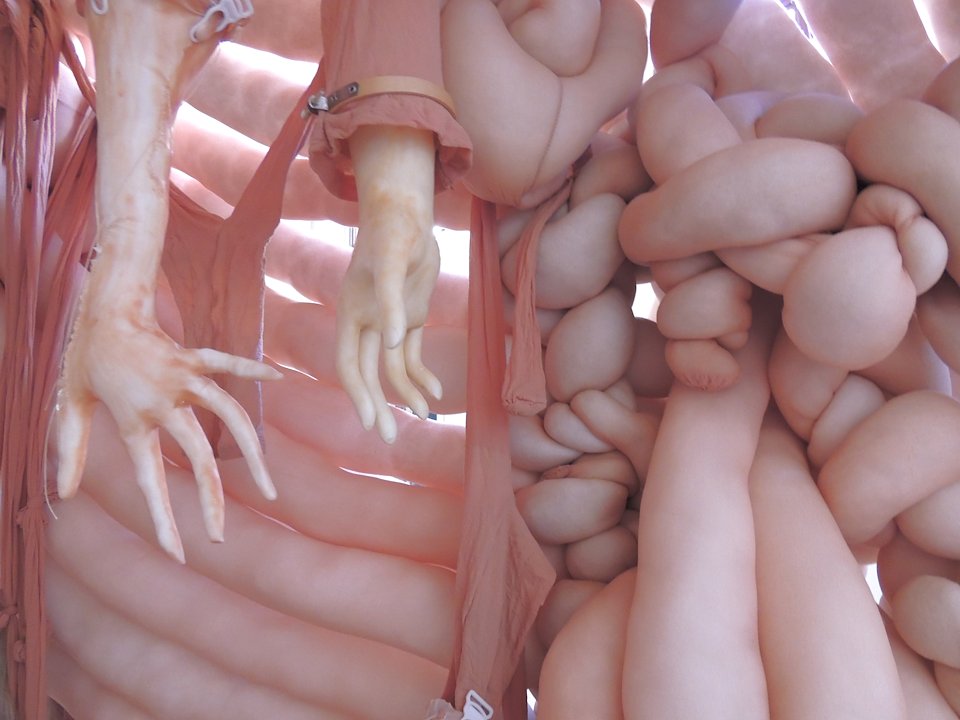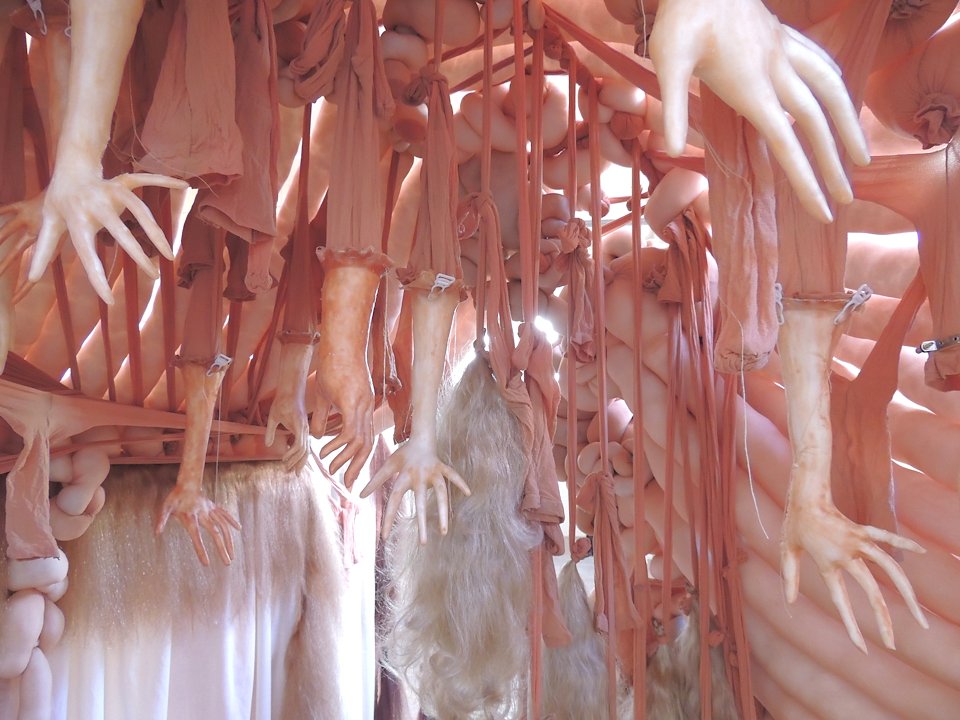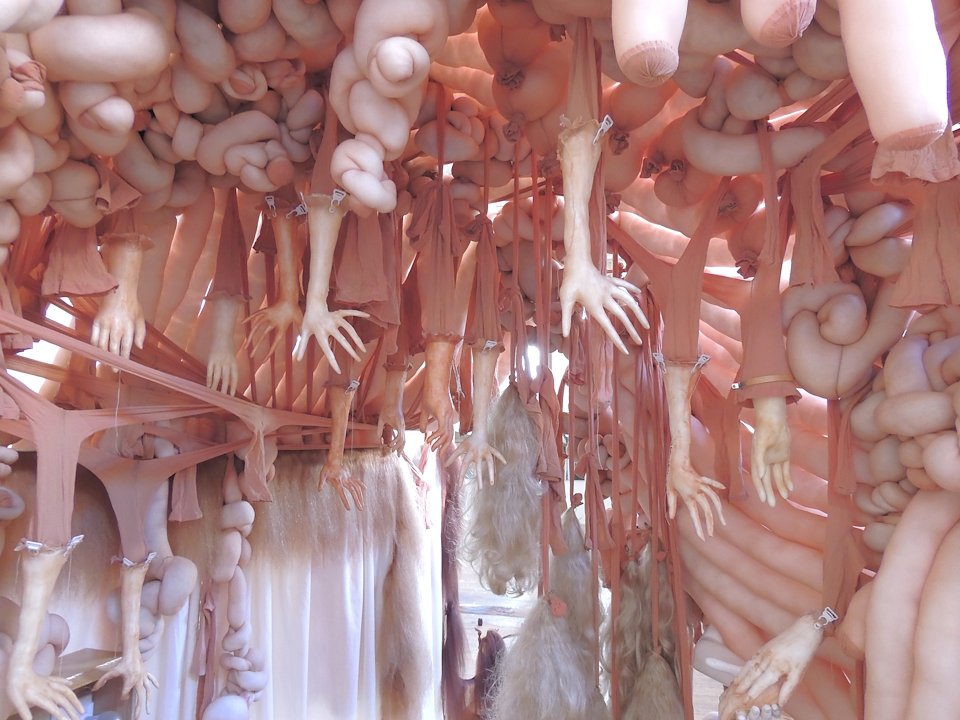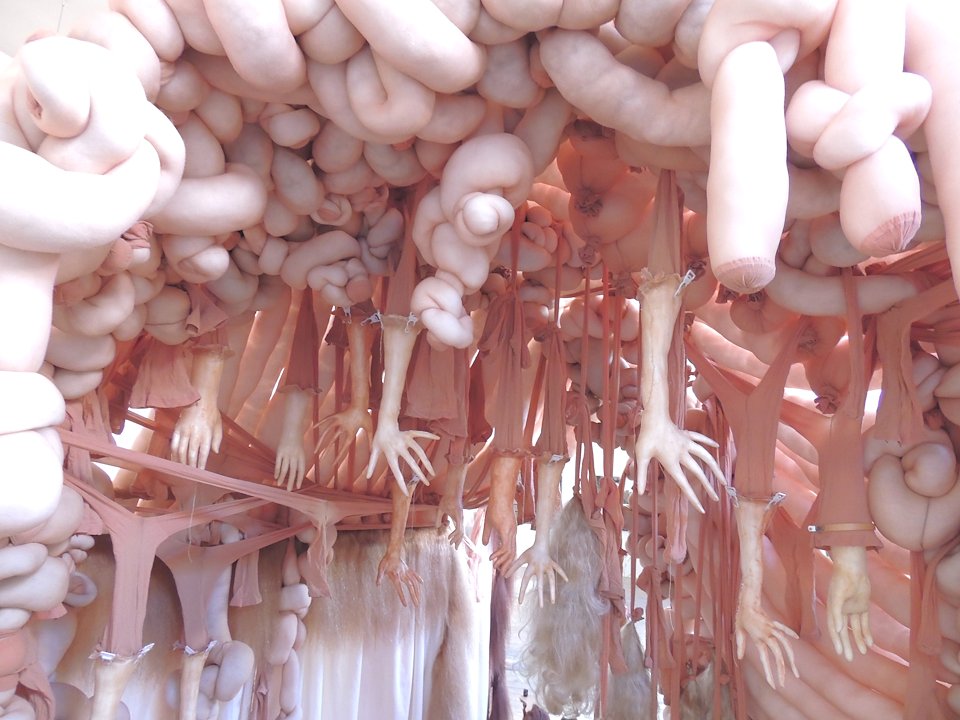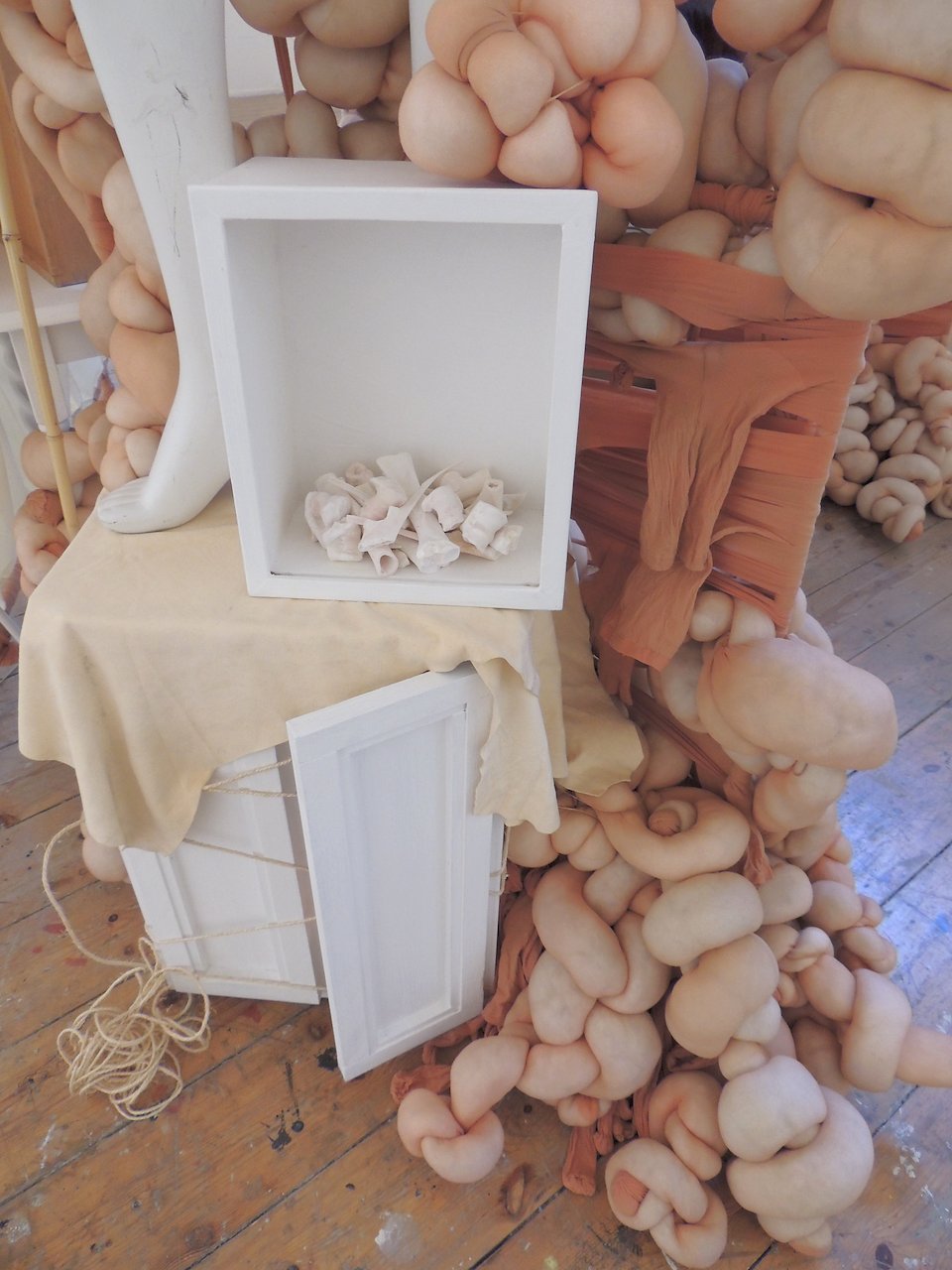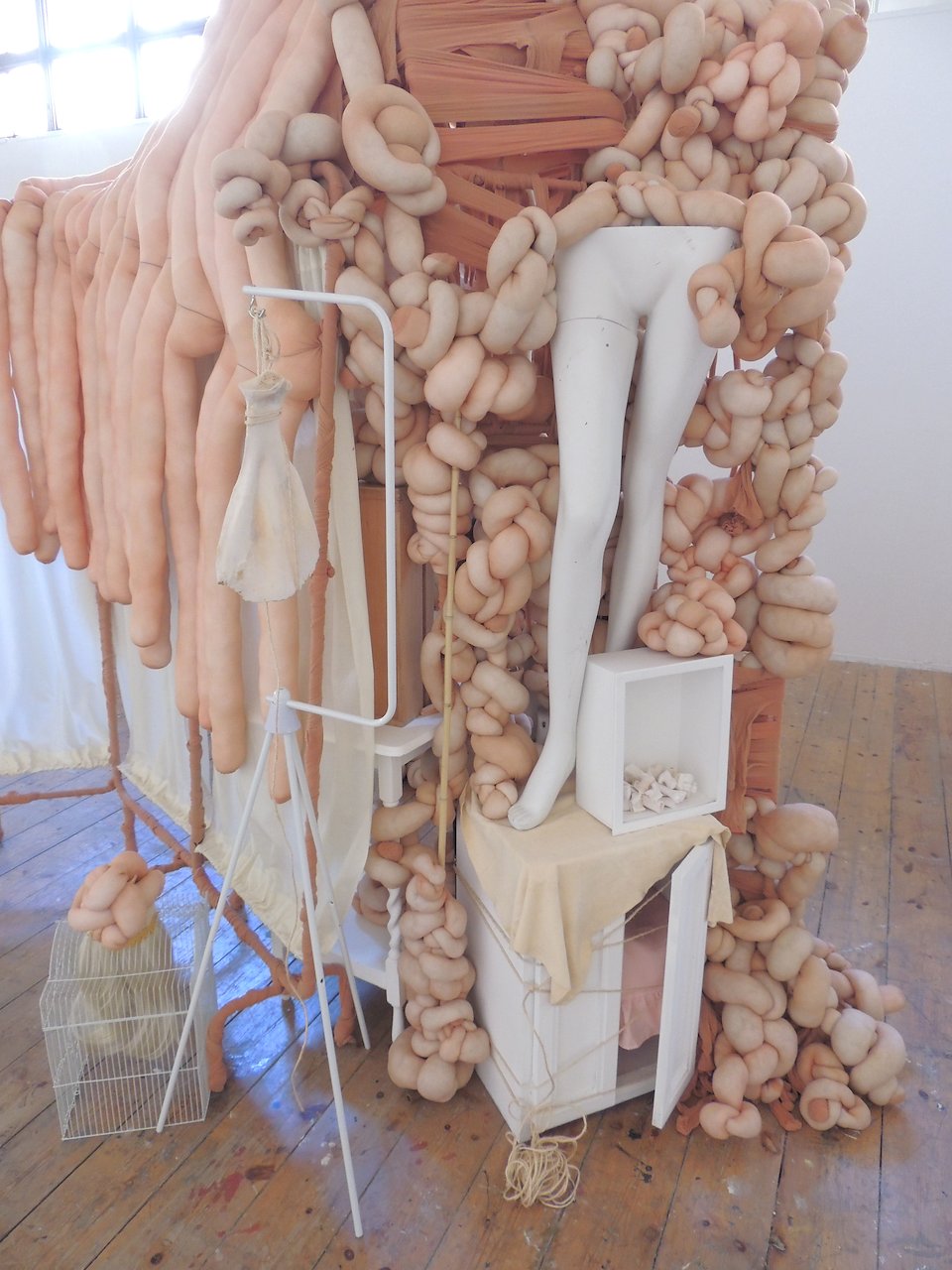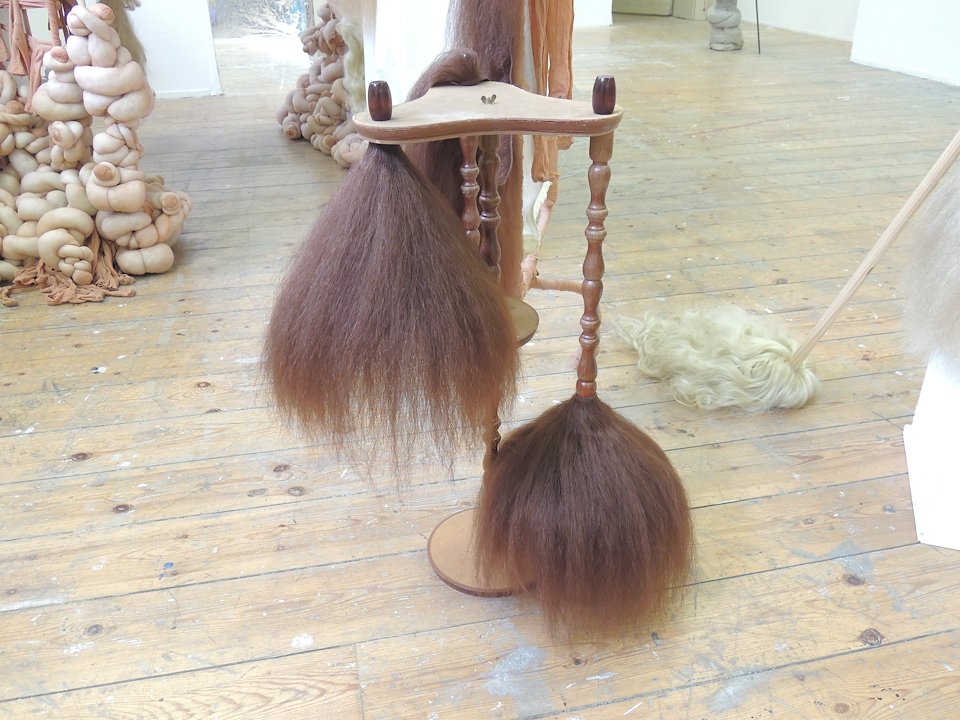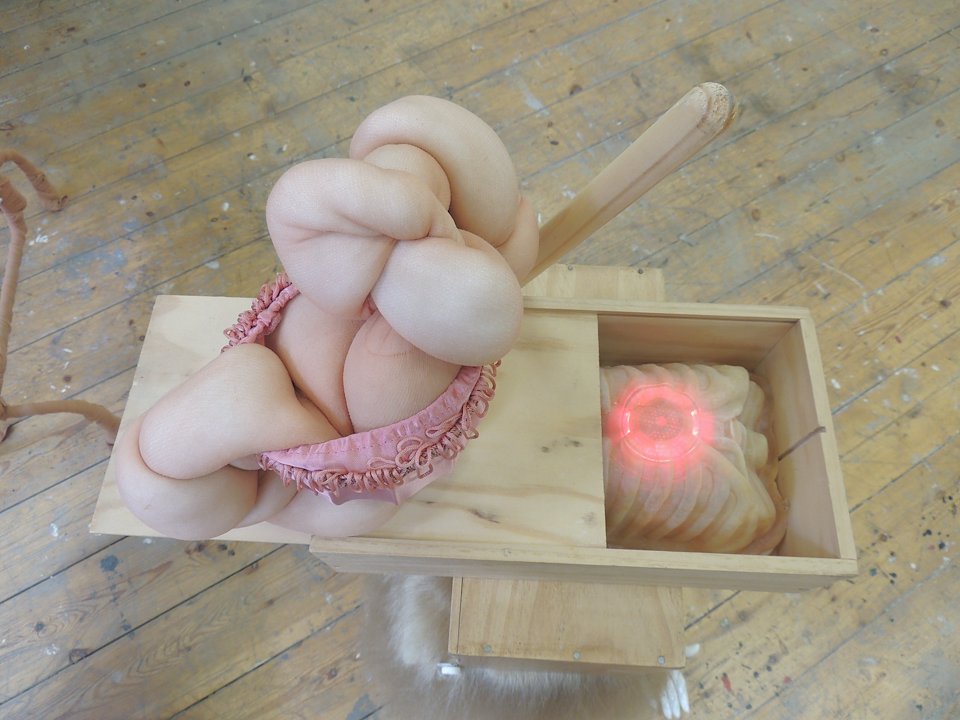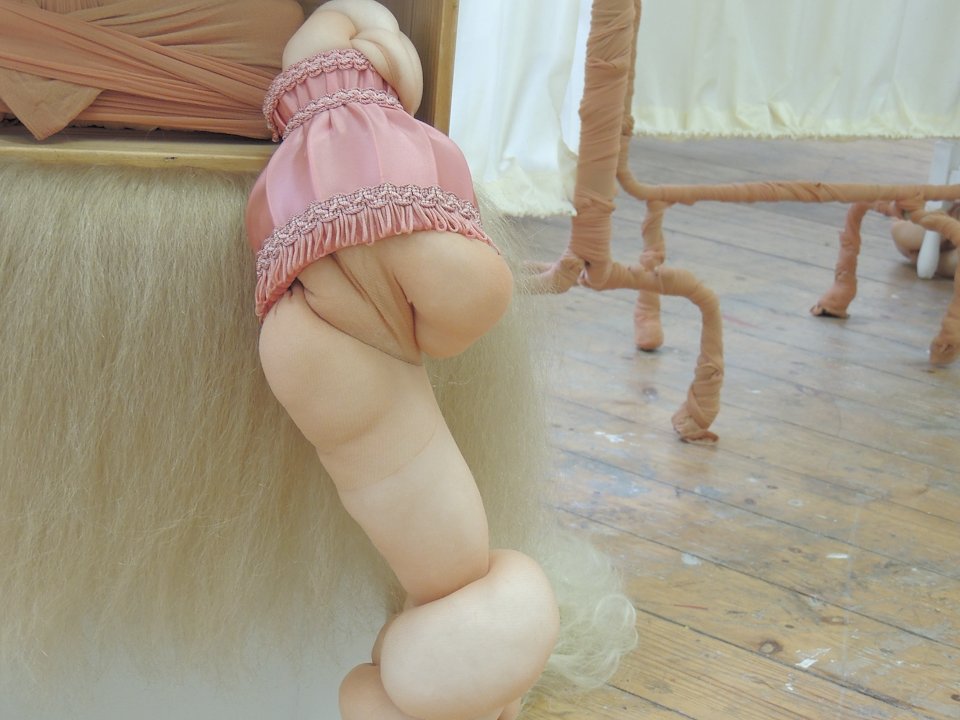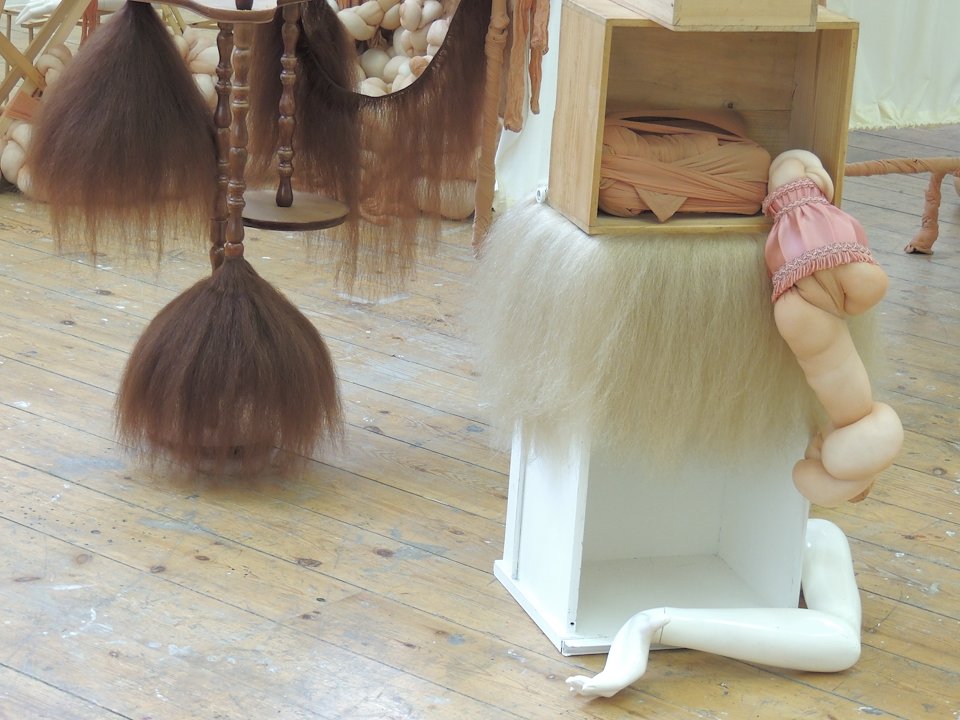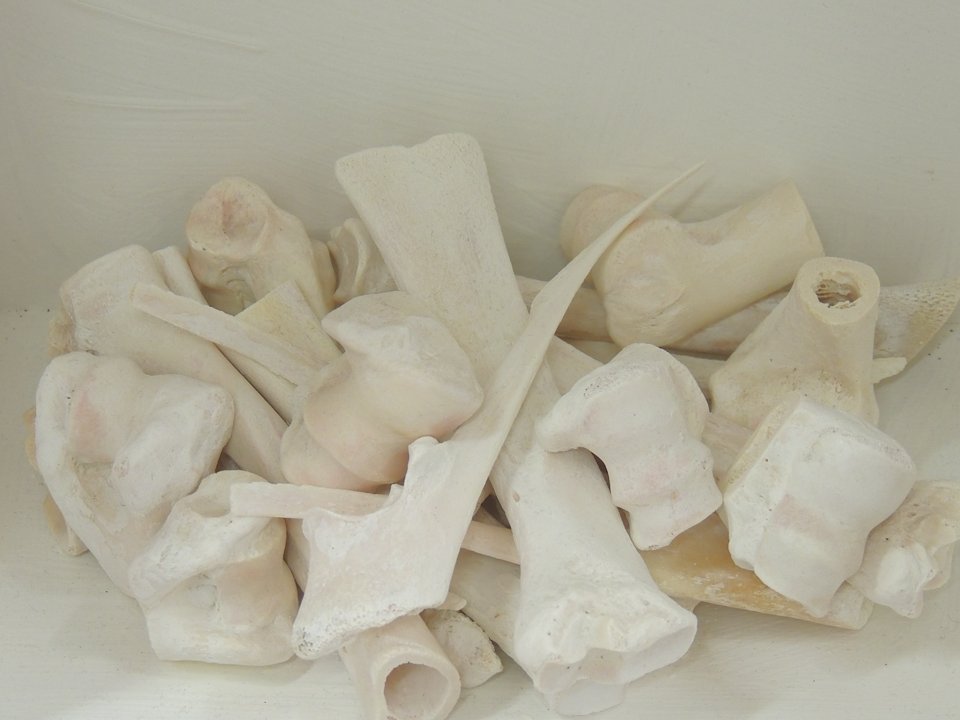 ~ Flesh Landscapes, 2015 ~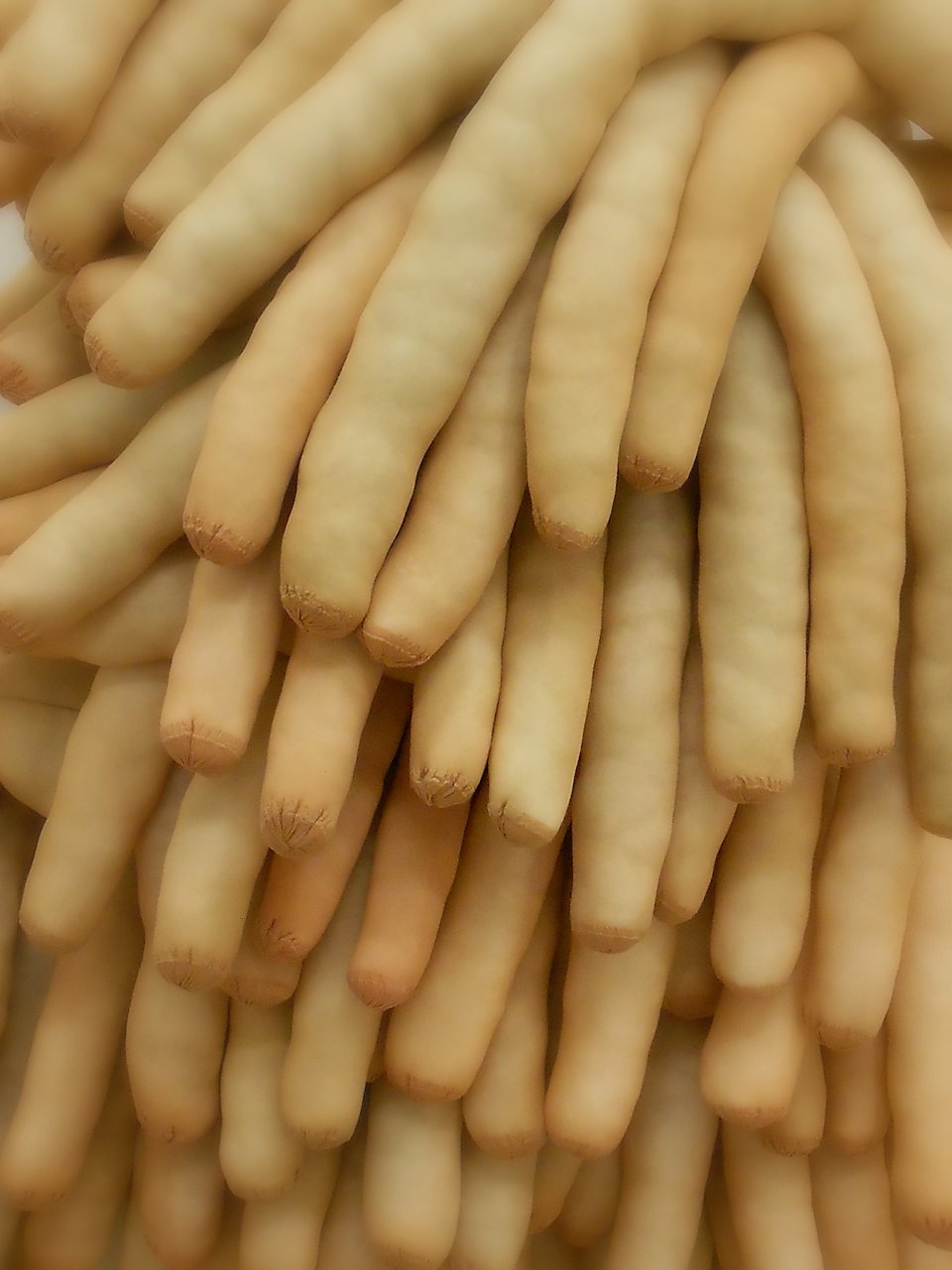 ~ Nylon City, 2015 ~
~ Lady Garden ~
~ 'Lady Garden', 2015 ~ Installation ~
Approximately 8ft Tall x 16ft Long x 11ft Diameter
(432 pairs of vintage nylon tights, toy stuffing, 'climbing rose' arches, real hair, animal bones, 1940's medical screen, vintage occasional table & bedside cabinet, 1950's childrens ironing boards & clothes airer, 1970's pot plant stand, mannequin parts, birdcage, vintage lampshades, bamboo canes, wine boxes, drawers, highlighting caps, latex, suspender clips, embroidery rings)
~ Presented for my Degree show – June 2015
Lady Garden, a sculptural installation – is a manifestation surrounding interest in the (predominantly female) body, space and personal narratives. I covet, conceal and collect, building a form of nest, a protective chrysalis, consisting of specifically selected materials and objects – which assist in articulating ideas and dictate the formation of the organically shaped structure.
There is an apparent theme, most elements are vintage, womanly – the nylon tights – the foundation of the structure – are 'dated', thick and heavy, their characteristic 'American Tan' shade – unnatural and obvious. The hosiery takes on different forms – when stuffed and packed, they are fleshy, body like masses – spilling out with no distinction between inner or outer; when empty, they are limp, lifeless and deflated and when taut, they become constrictive, binding and suffocating. Littered with domestic references, this work is familiar but coated with a layer of oddness and surreal elements.
Particular attention is paid to the colour palette, flesh skin tones and hues with natural light and shade, inside is warm & comforting – hand branches reach out – but to soothe or to seize? Hanging, trailing hair grows and sprouts, spreading and multiplying.
The compulsion to surround and cocoon is evident within the work and I particularly relate to Gaston Bachelard's Poetics of Space – the house, its interior and exterior contexts – the 'recesses of the psyche' and 'hallways of the mind'. I repeatedly recall my childhood and perhaps the blurred fantasy and reality of this piece represents a nostalgic longing wrapped in the anxiety that is (adult) life; this feminine habitat is a kind of womb, comforting, maternal and motherly – tinged with an unsettling ambiance.
Inside the Lady Garden is scented with sickly sweet rose & marshmallow, I hope to intrigue, entice and consume the viewer. Lady Garden, a playful title with obvious double meaning, can perhaps also stand for the inevitable metamorphosis into womanhood – in an effort to cling to the past, the passing of time invokes deterioration, decline and the onset of ageing.
I am home, but not for long.